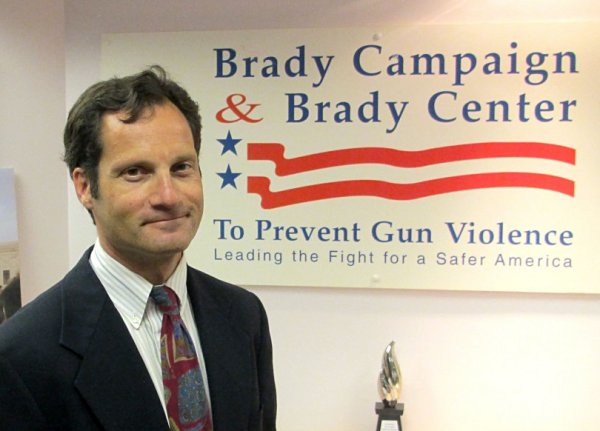 The Brady Campaign made headlines nationwide by a lap-dog mainstream media in September 2014 when they announced they were filing suit on behalf of the parents of one of the victims of the Colorado theater spree killer.
A social misfit who, by the way, bypassed several theaters closer to his home to pick the largest posted "gun free" movie theater nearby to execute his plan to shoot-up the opening night of a Batman movie to ensure there would be little or no meaningful resistance from armed good guys.  Let that be a lesson to you to carry your gun everywhere you can!  And to avoid places where you can't lawfully carry.
Brady Center Sues Online Sellers of Ammunition and Equipment Used in Aurora Movie Theater Massacre

Others Were Negligent in Supplying [Scumbag's name redacted.]*


Denver, Colo. – Websites that supplied Aurora movie theater shooter [Scumbag's name redacted.] with ammunition, body armor, tear gas and other equipment used in his assault were negligent, according to a lawsuit announced today by the Brady Center to Prevent Gun Violence and Arnold & Porter LLP. The lawsuit was filed on behalf of Sandy and Lonnie Phillips, whose daughter Jessica Ghawi was shot and killed in the Aurora movie theater shooting in 2012. The suit alleges that the websites negligently supplied [Scumbag's name redacted.] with the arsenal he used to kill 12 people and wound at least 58 others.

The lawsuit names Lucky Gunner (BulkAmmo.com), which allegedly sold [Scumbag's name redacted.] over 4,000 rounds of ammunition; The Sportman's Guide, which allegedly sold [Scumbag's name redacted.] a 100-round drum ammunition magazine and 700 rounds; BulletProofBodyArmorHQ.com, which allegedly sold [Scumbag's name redacted.] multiple pieces of body armor; and BTP Arms, which allegedly sold him two canisters of tear gas, as defendants.

"A crazed, homicidal killer should not be able to amass a military arsenal, without showing his face or answering a single question, with the simple click of a mouse," said Jonathan Lowy, director of the Brady Center's Legal Action Project and co-counsel for Sandy and Lonnie Phillips. "If businesses choose to sell military-grade equipment online, they must screen purchasers to prevent arming people like [Scumbag's name redacted.]. Sandy and Lonnie Phillips have brought this lawsuit to make sellers of lethal arms and military equipment use reasonable care. "
Well the suit, while good for thousands of headlines, went nowhere, thanks to legislation protecting those engaged in lawful commerce from nuisance lawsuits.
And in Colorado, loser pays.
So guess what?  The anti-gunners are crying the blues, tugging on heartstrings…
Parents lost daughter to mass shooter, now owe $220,000 to his suppliers

(Thompson Reuters) – From Westlaw Journal Computer & Internet: The mother and stepfather of a 24-year-old woman killed in a Colorado movie theater mass shooting not only can't sue the websites where gunman  [Scumbag's name redacted.] bought his ammunition and equipment, but now they may owe two of the businesses more than $220,000 in legal costs.

Senior U.S. District Judge Richard P. Matsch of the District of Colorado dismissed Sandy and Lonnie Phillips' suit against four websites because Colorado and federal laws shield firearms and ammunition sellers from liability based on a customer's wrongful acts.  Phillips et al. v. Lucky Gunner LLC et al., No. 14–cv–02822, 2015 WL 1499382 (D. Colo. Mar. 27, 2015).

The judge also ordered the couple, whose daughter Jessica Ghawi died along with 11 other people during [Scumbag's name redacted.] 's July 2012 shooting rampage, to pick up the legal bills for defendants Lucky Gunner LLC and Sportsman's Guide.

In doing so, the judge followed a subsection of a Colorado law requiring plaintiffs to pay fees and costs to defendants in cases against gun and ammunition sellers.

On April 10, Lucky Gunner and Sportsman's Guide filed motions for more than $220,000 in attorney fees and costs.

One of the other defendants, Brian Platt, who does business as BTP Arms, also filed a motion for legal fees seeking more than $33,000.

It is unclear from the judge's order that the Colorado fee recovery statute allows Platt to get fees, because it applies to firearm and ammunition sellers, and [Scumbag's name redacted.] bought tear gas grenades from BTP Arms.
Guess who isn't around to clean up the pieces after their lawyers enticed the couple to file the lawsuit?
If you guessed Brady Campaign, you would be correct.
The Brady's used that grieving couple like a pair of cheap rental mules to further their warped beliefs and the discarded them when the going got rough.
As for the parents:  Play stupid games, win stupid prizes.  Enjoy making payments.
Oh yeah, there was a lot of stupid in the air following the Colorado theater rampage.  A whole lot of people revealed their ignorance for all to see, not the least of which was Roger Ebert in a headline op-ed in the New York Times.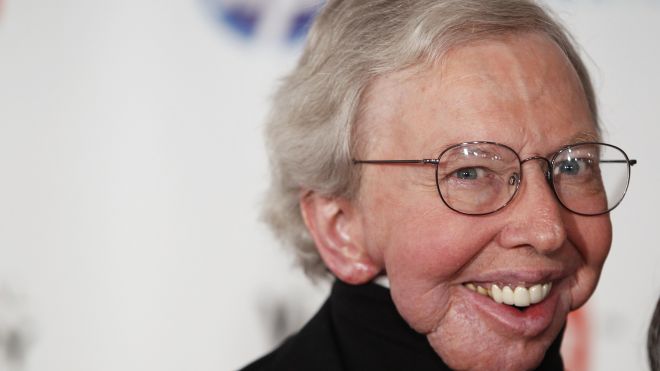 That [Scumbag's name redacted.] is insane, few may doubt. Our gun laws are also insane, but many refuse to make the connection. The United States is one of few developed nations that accepts the notion of firearms in public hands. In theory, the citizenry needs to defend itself. Not a single person at the Aurora, Colo., theater shot back, but the theory will still be defended.
Hey, Mr. Ebert:  Were you willfully ignorant or did you chose to deceptively ignore of the fact that law-abiding good-guys weren't allowing to bring their guns into that theater thanks to the "GUN FREE" signs the theater chain so proudly posted?  The signs that left their patrons sitting ducks for an insane lunatic?
America is a better place without useful idiots trying to recreate past tyrannies.
* Note:  Guns Save Life goes out of its way not to identify spree killers by name or likeness, unless in our opinion, using their likeness to ridicule them exceeds any possible value of fame or notoriety to the misfit.