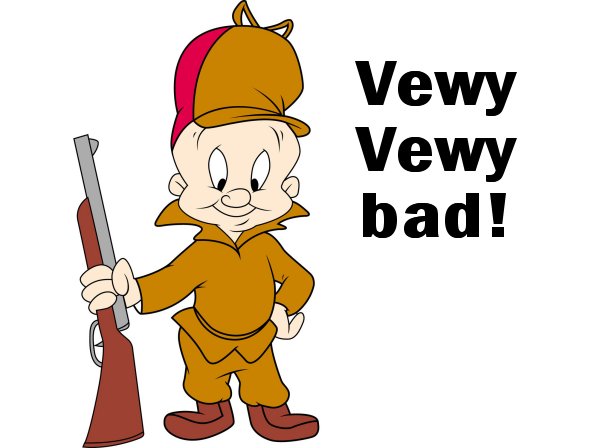 How bad is it for the anti-gun groups in Illinois?
Bad.
"Vewy, vewy bad!" as Elmer Fudd might say.
The Illinois Council Against Handgun Violence, for instance, closed their Springfield office a few years ago and fired their lobbyist because they couldn't afford either.  They also issued pink slips to many of their Chicago office staff.  Then they expended a lot of their remaining reserves on stopping Illinois from adopting right-to-carry.  Like the movie Titanic, all know how that turned out.
Today, it remains very lean for the handful of remaining anti-gun groups in Illinois.  One, the Gun Violence Prevention PAC, seems to have but a single supporter who poured $80,000 down the rat hole that is "G-PAC".  His name is Bill McInerney and he's from Park Ridge.  We did some sleuthing and he might be the retired owner of an import-export firm.  Let's home his company wasn't importing and exporting the sort of merchandise California Senator Leland Yee was handling before his indictment.
What has G-PAC done with that money?
Well, according to the State Board of Elections, they've been squandering, er, paying Kathleen Sances about $2,500-$4,000 a month to run the group.  They also dribbled money out on mailings for four candidates:  Terry Link (IL State Senate, 30th District), Pat Quinn, Carol Ammons in Champaign-Urbana's 103rd House District and Moira Dunn in 97th House District.
They also organized a rally near Chicago, leaning on some fifth-graders to do their graphic design work for free before the rally.