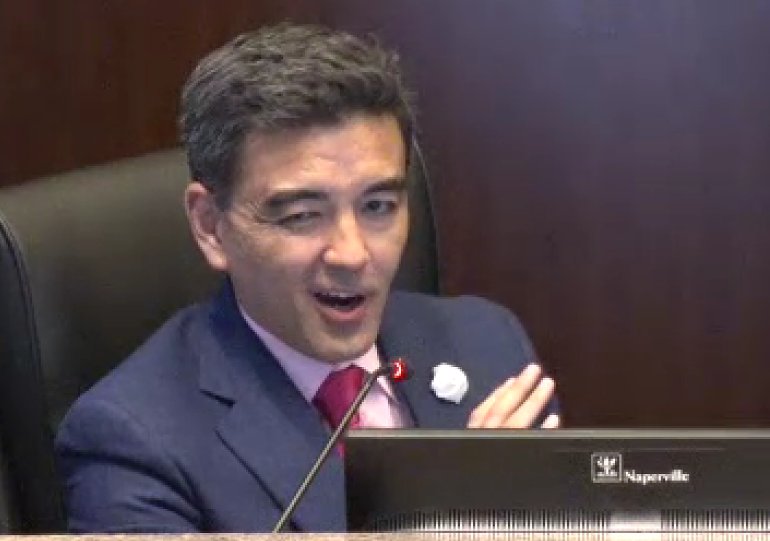 Robert Bevis, a Naperville, IL merchant is encouraging individuals who live or do business in the city to show up, speak up and oppose File 22-0848 on Aug. 16. The meetup starts at 4 p.m. at 400 S. Eagle Street and will be followed by the Naperville City Council meeting at 7 p.m.

File 22-0848 is the ordinance that would prohibit the commercial sales of most commonly owned firearms and standard capacity magazines in Naperville.

Bevis is the owner of Law Weapons & Supply. He along with 11 staff members maintain, sell, and repair firearms to Naperville and other federal, state, and local law enforcement agencies. They also assist individuals with their personal protection needs.

If the ordinance passes, it would leave an ominous gap in both service and delivery to law enforcement agencies and civilians. Consequently, Law Weapons & Supply would be forced to permanently shut its doors.

Robert Bevis says the proposed regulation is a political rouse that "can only be described as a firearm ban. Certain Naperville city council members are trying to shut down both firearm businesses in Naperville by banning those businesses from selling almost all commonly available semi-automatic firearms and the parts for those firearms."

Those who support the ban believe it is an important step to protect city residents and send a message that Naperville will not accept gun violence.

Bevis countered that position and shared that before an individual can purchase a firearm they must complete an FBI background check, have a valid firearm owner's card, be able to convey their reason for purchase, and accept a 72-hour waiting period before they can take possession of the firearm.

He added that the proposed ban is unconstitutional, infringes upon the Second Amendment, and violates the rights of responsible, law-abiding citizens who own firearms.

Bevis said he is looking forward to hearing discussions that oppose the ordinance on Saturday, August 13, and Tuesday, August 16. Food and beverages will be served at the Saturday event.

If the ordinance is approved by voters next month, it would go into effect on January 1, 2023.

For additional information visit https://lawweapons.org or call 630.509.4977.
TO SPEAK AT THE TUESDAY CITY COUNCIL MEETING, SIGN UP HERE AT THE CITY OF NAPERVILLE.
See a video of Bevis speaking at the first council meeting here https://youtu.be/2MGO3KfnnBE

LAW WEAPONS RALLY
DATE: August 13, 2022 – Saturday,
TIME: 11 a.m. – 3 p.m.
PLACE: 1539 N. Aurora Rd. Naperville, IL 60563

MUNICIPAL CENTER MEET UP & MEETING
DATE:Â August 16, 2022 – Tuesday
TIME: 4 p.m.
PLACE: 400 S. Eagle Street Naperville, IL 60540