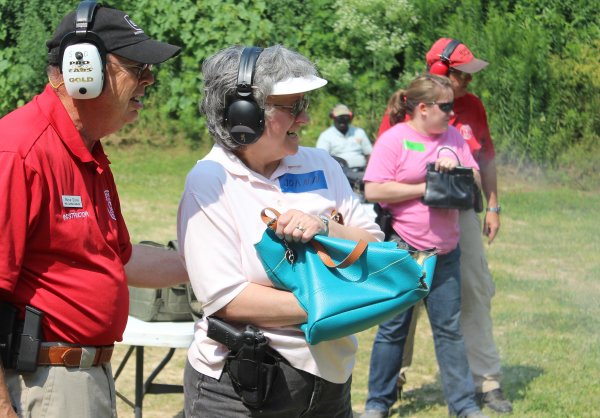 Firearms Training For Everyone
"I came into the course nervous and a little uncomfortable. I came out of it confident in my ability to use my gun to protect my family and with the knowledge of how and when to do so."
Train with the people you know and trust:  GSL Defense Training.
About twelve spaces remain for our Essential Carry Illinois concealed carry course coming up June 11 & 12, 2016 at Darnall's GunWorks and Ranges in Bloomington.  This course satisfies the Illinois State Police training requirement for a concealed carry license in Illinois.  It also serves as an NRA Personal Protection in the Home course which satisfies the training requirement for a number of other states' licenses.  Tuition is a very competitive $225/person.  Sign up today!
To register, download the registration form here and mail in, or call John Boch at 217 649-3702 to reserve your slot.
The State of Illinois requires 16 hours of classwork for most folks to apply for a concealed carry license.  You might as well maximize your learning and skills development with a top-notch course if you're going to set aside a weekend of your life for CCW training.  Why take a 30-round, minimalist class taught from poorly done Power Point slides when you can learn from a whole team of experienced instructors who make learning fun and exciting?  Learn legal considerations from real lawyers.  Learn good tactics and technique from experienced trainers passionate about firearm self-defense and the Second Amendment. 
We shoot about 250 rounds in our concealed carry class to develop new skill sets and reinforce the fundamentals.  How many rounds did your friends shoot in theirs? 
Here's more details: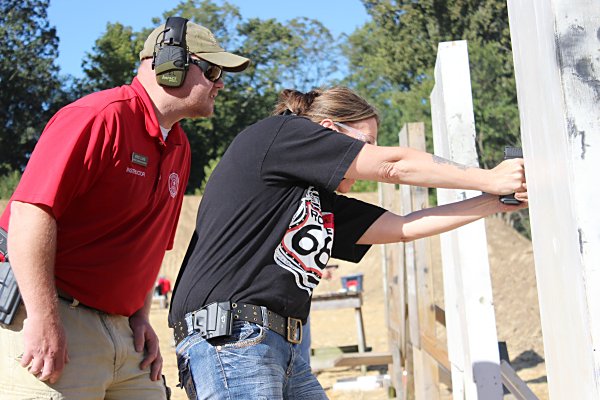 GSL Defense Training's Essential Carry  (16-hour)
Learn safe defensive gun handling skills
Whether you're a new gun owner or an experienced shooter, GSL Defense Training can help.  Our emphasis is on  building the skills and mindset to use your handgun safely and effectively.  We want you to stay safe!
Our nearly 20 expert, extensively-trained instructors, both male and female, bring diverse backgrounds and  experiences to your benefit.  They'll give you a broad, solid foundation so that you can confidently use your firearm for recreation or to defend yourself and your family.  GSL Defense Training is also one of the few companies that excels at working with people with disabilities.  With practiced lawyers presenting lethal force discussions, you can get answers to your legal questions and clarification of the laws.
Over the past 18-plus years, we've trained well over 2,500 people to shoot and carry firearms safely and efficiently.  Our classes are for anyone who wants to feel safe at home or out and about in public.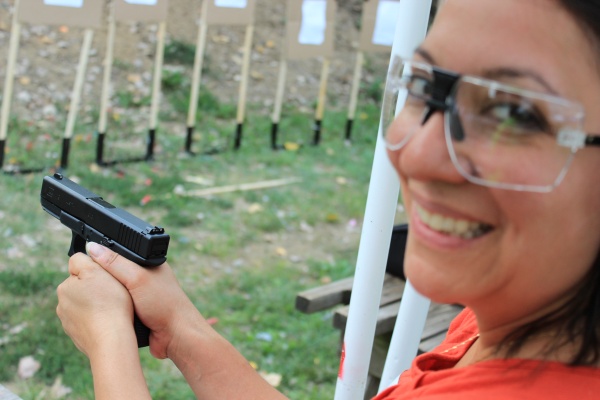 GSL Defense Training's Essential Carry  (IL CCW 16-hour)
* A review of NRA gun safety rules
* How to avoid becoming a victim
* Gun ownership laws
* Strategies for home safety
* Defensive shooting tactics
* Gun cleaning
* Safe storage of firearms
* Use of firearms responsibly, ethically & legally and more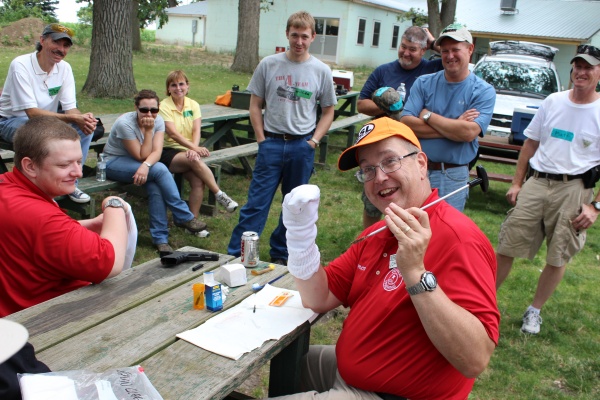 Completion of this class satisfies the concealed carry license requirements for Illinois, Iowa, Florida, Arizona and other states.  Application packets for many of these licenses are provided at no charge.  GSL-DT Essential Carry graduates will received the Illinois State Police Concealed Carry Firearm Training Certificate necessary to apply for an Illinois Firearm Concealed Carry License, as well as the NRA Personal Protection in the Home certification.
The highest quality training at a value price.
Training days with GSL Defense Training include:
High instructor to student ratios (lots of individual attention)
A safe, effective and enjoyable training environment

No Range fees
Practice firing of approximately 250 rounds to learn new skills
LOANER FIREARMS if needed (a wide array to choose from at no charge)
Safety equipment as needed
Lunch, snacks and drinks both days
Extensive bonus GSL Defense Training materials
No Power Point slides
Real lawyers teaching legal considerations
Experienced instructors who will help you gain new skills, refine old skills and gain confidence.
Need ammo?  Ammo available at additional cost from Darnall's pro shop.

A Firearms Owner ID card (FOID) is recommended, but not required.  We love helping novice shooters!
Tuition: $225/person.  Registration includes lunch, drinks, range fees, safety equipment (as needed) and a student packet of materials. A Florida and Arizona non-resident permit-to-carry application is also included, along with GSL Defense Training materials and a long list other bonus materials.
Loaner firearms are available at no charge on a limited basis.
Students will need to bring 250 rounds of ammunition (no magnums, please).  Ammunition will be available at all class locations.

Student comments.
We get a lot of kudos for our courses.
A lot of kudos.
Here is a sample of some of them.
Another happy student:

I'm back home from your CCW class yesterday and I wanted to tell you how much I enjoyed your class and the instructors.  The training was first class and stress free, and the classroom lectures were great, never boring.  I like how you and Jeff weave actual events with specific dates and situations into the material to emphasize the course material, that makes it more easily understood and relevant.
 
At the range, I also liked that we put our names on our jackets so the instructors could call us by name when pointing out something; that makes it more personal.  The range commands by Jeff and Eric were clear, concise, and repeated, so there was no misunderstanding; and there wasn't any shouting of orders, which again makes everything stress free and creates a comfortable atmosphere in which to learn.
 
You've assembled a great team of instructors and structured the course material that makes it easy to learn and fun to be there.
 
Please pass on my thanks to your entire team.
 
Sincerely,
 
Jim A.

 
"Student-trainer ratio was 3:1. We shot over 7 times the required minimum number of qualifying rounds. Any problems were identified and resolved one-on-one, and shooting scenarios were real life, not just range practice. Classroom portion was informative and well organized. Thanks to GSLDT for teaching the skills I need and giving me the drills needed to maintain those skills."
"I've been through many GSLDT classes. They will teach you safe, effective firearms handling – AND, you will have a lot of fun. If you are just starting, they will give you the basics without being intimidating or making you feel dumb. If you are an experienced shooter, they will make you better."
A student wrote:
My wife and I have taken numerous GSL Defense classes. If you are inexperienced, you will learn safe, effective and practical firearms handling and self defense.
I've taken a few non-GSL classes. There is a huge difference. GSL classes have much better student to instructor ratios – often 3-4 to 1 in my experience. The classes are fun, regardless of your experience level. The instructors are very knowledgeable, enthusiastic and fun. They understand how to teach new concepts and correct bad habits without making you feel dumb.  GSL classes have a huge emphasis on how to recognize and avoid trouble, and also the legal consequences you will face if you ever need to defend yourself with deadly force.

Maybe GSL should set up a couple of training sessions for fly-by-night out-of-state instructors that are coming to Illinois looking for quick profits.  We would all be safer if they did.
How could this course be improved? "More shooting time. Everything else was wonderful."
"Exceeded my expectations – can't believe all the time and effort everyone puts into the course. God Bless!!"
"Very good course and I'm glad I participated… All of the instructors were great. I would highly recommend this course to family and friends."
Most beneficial part of course: "Shooting scenario in the dark. It was awesome!"
"Well-organized and -paced."
"All instructors were great. Glad to see someone offering frequent courses."
"Enjoyed the course very much. Thank you. Thanks to Darnall's for good food!" and "More time on legal justification for the use of deadly force." [We already spent more time than the NRA requires for NRA Personal Protection in the Home! You could study this for 40 hours and still barely just touch the surface of this aspect of law.]
"All of the instructors were great on getting to everyone as time allowed." Best part of the class? "Helping my wife feel better using her handgun. THANK YOU ALL!!!!!!!! [yes, he – male, age 41-50, put seven exclamation points after 'thank you all' in all-caps. Guessing he's been trying to do this for years with limited success.]
Female, age 51-60: "I learned so much more than expected and had fun at the same time. All of the instructors were so friendly and helpful. I truly enjoyed the class and I didn't think I would. I am now comfortable handling weapons. Thank you so much!"
"Everything was better than expected."
Best part of class: "Shoot and move using barricades or the low-light scenario. Both excellent."
"This course truly helped me and I thank you all."
Best part of class: "Confidence building in us rookies! Nerves were dissipated over drills, explanations and one-on-one help by the instructors. Thank you to instructors and to Darnall's for wonderful lunches!!"
"Lots of info in two days. Another day would be needed for more information on different guns and ammo and the ability to shoot and try different calibers and types of guns. [Everything] in the class was beneficial."
Female, 21-25: "I thoroughly enjoyed this course. It gave me confidence in my abilities with my new pistol and made shooting fun. I was scared at first, but the wonderful instructors helped me overcome my fears. Rick Pere was very much appreciated – he helped me with one of my greatest fears. He was awesome (insert smiley face)."
How to improve the class: "Those scoring 100% on exam should be put into a pool and get a draw for the first door prize!" [We chuckled at that one… sounds like a good idea. And yes, we have cool door prizes.]
"Instructors were very patient. Thank you!"
"Appreciated your willingness to answer all questions. Time on range, and the one-on-one with instructors specific to my handgun were the most beneficial."
"I think this course was very good and I am not really sure how you could improve it. The classroom part really taught me a lot. The barricades were very helpful and the indoor low-light scenario was good. I really liked the instructors' help. They showed me what I could do to improve and gave me the confidence that I could improve."
"Well done. Fine instructors; every one complemented each other very well. They represented a very good range of knowledge and experience."
Female, 31-40. "The class, materials and instructors were phenomenal. It was well-organized, concise and informative. I learned more than I expected – the class exceeded my expectations and has improved my confidence and assuredness than I can and will be able to protect my family if necessary."
"The shooting exercises were great and built my confidence in shooting a gun in high-stress conditions. I learned how I respond in those situations and how to improve on my next lesson – which the class provided. The instructors are awesome. They made it both fun and educational. You timed the lessons and breaks perfectly. I felt I had enough time to "recover" and I learned a LOT (double underlined). Thank you for a great experience, one I will NEVER forget."
"I was totally satisfied with the whole thing." [A pithy gent aged 71-80.]
"I came to the class with a lot of shooting experience, but the class was still very beneficial. I got a lot out of the classroom portion as well as malfunction clearing and fixing a bad habit in my grip. Instructors were excellent!
"Very enjoyable and very useful. It took the mystery out of using a handgun defensively and was a great introduction to self-defense. Very professionally run! Thank you!"
How to improve the course? "Maybe a half-day more shooting?"
Most beneficial: "Use of deadly force, when and the result of it."
"I really enjoyed it. Very good and knowledgeable instructors – look forward to the next class."
"Before I came here, I was so apprehensive about firing my guns that it was physically affecting me and my confidence. By the end of the weekend I feel safe around my family's guns and anxious to practice more. Thank you so much!"
What areas of this course were most beneficial: "The interaction with the instructors. All were very personable, worked together well with one another *and* with the students. They kept things from being too serious, yet still were able to project the importance of each lesson. I am particularly grateful to Jeff, John B. and Dan. They talked me through my nervousness, encouraged me to do my best and gently corrected mistakes. This has been a great experience."
"The instructors were very patient will all of us. I was impressed with the number of instructors and the knowledge of each one. They were very valuable in my understanding of handling a gun and self-defense. It was a very worthwhile class and I would strongly recommend it to other people."
"The personable and friendly nature of instructors set a comfortable atmosphere… great for learning and great fun too!"
"This class was my wife's and my anniversary gift to each other. What a bunch of fun! Much learning and fun!! Great for confidence and fun!!!" (Congratulations on your anniversary!)
"Loved it."
"I thought this was a very beginner-friendly class. I don't think it needs to be improved. It was a fun and helpful class."
"Course was awesome!"
"The instructors were well prepared and very experienced in the handling of pistols."
"The course was great — well worth the money!"
"Great course!! So much on how to stay safe and *not* have to use a *weapon*!!!"
Very good materials and instructors. The shooting exercises were well thought out."
"The class was great."
How to improve this course: "Always have good weather." (We usually do.)
"The shooting scenarios with cover and low-light were the most beneficial. Enforcing the need to be mentally prepared and committed to the job also."
"Good bunch of instructors that have our needs at hand. Wow."
"I enjoyed the course immensely."
"Excellent course. Highly recommend to anyone."
"Fantastic class."
"Excellent course… don't change anything. I'll come back to take it again with other family members… …Course and instructors exceeded expectations."
"The breadth and depth of information was fabulous!"
What areas of this course were most beneficial: "Indoor range low-light prepares my husband and I for teamwork. The misfires exercise was critical and the barricade drill was just plain too fun."
A particularly touching email received May 28, 2011:

To everyone that put the class on April 30th and May 1st:

I wanted to take a few moments here and thank you! I came to your class not knowing really what to expect, and having hopes of leaving there with information and education. I thought taking a two day class was a great idea. I am former military, and a have a huge respect for firearms. I came to your class with my wife (Tammy) and two friends (John and JoAnn). My wife and friends had no training in the past, well other than what I had been thought that I had passed down to them. Little did I know my training was out of date, and I was sharing information with them that was hindering them. Your decision to separate the men and women was genius, and allowed my wife her time to learn as well as myself.

I found myself really interested in everything that was brought in front of us. I can honestly say not one of your instructors let me down in their abilities to handle every situation. When I was there at your class I had just been told by my doctors that I had kidney cancer in both of my kidneys. It was a struggle not to think of my own problems and let it consume my thoughts, but at times during the class my future medical battles were the last thing on my mind. The class gave me some relief, and challenged me to be better at something I love to do. I knew I would be spending some time in the hospitals, and it made me more comfortable knowing my wife had the training to protect herself and our home while I was not there. Now that my first surgery is complete, and we are facing another I have still have the confidence that Tammy can protect herself while I am a way. Thanks to your class.

I have plans to attend your class Training to Live and Win: Intermediate Personal protection. If my health allows this, and yes I will be bringing my wife Tammy and friends with me. Thanks again to each one of you. For your desire to share, and your ability to work with so many different types of people. The information you teach is not only taught well, but I feel as it is needed for every person that wants to protect their family, or home.

Thank you again

Dale
Springfield, IL
Female, age 26-30: "What a great weekend! The instructors were wonderful. This made a great couples weekend. I'm looking forward to shooting at the range together soon. Thank you!"
Unknown sex, age 31-40: "All the instructors were very friendly & helpful. There was no pressure or added stress to perform well. For first time shooters they were willing to help out without judging or criticizing."
Female, age 26-30: "This course was amazing. I am so glad I attended this course. My husband suggested it so I went. I feel more confident in my abilities and hopefully will continue to improve. I also have learned a new hobby my husband and I can do together! I would recommend this class to anyone!"
Unknown sex, age 51-60: "I would like to thank you all for an informative yet fun school. Learning has been a pleasure with your entire group."
Male, age 51-60: "Overall, very good. You guys kept it fun, but stayed on message. A good mix of staff."
Unknown sex, age 61: "Wow! This is a great course. Much more in depth than I anticipated."
Unknown sex, age 31-40: "Really enjoyed the class!! I'm going to recommend it to friends."
Received this letter May 5, 2011:

To John and all of the WONDERFUL instructors of the Basic class.

Believe it or not, I'm still on a high from the weekend basic class that you guys and gal instructed. The level of expertise and methods of delivery of that knowledge to us "newbies" were just phenomenal. because of your great instructions, pointers and individual attention, the skills that I had with my revolver improved 100% from Saturday morning to Sunday afternoon and I feel so much more confident in handling it now (especially those speed-loaders). Thank you so much to all of you.

As a result of this weekend class, I am taking your advice about joining a local organization because you will find my application and check enclosed for membership in Guns Save Life.com. Unfortunately, because of the distance my attendance at your meetings will be impossible but I will be there in spirit and will be looking forward to receiving the GunNews monthly paper. Thank you for devoting your spare time to such a wonderful cause.

Vicki
Ottawa, IL
"Great course! And great instructors!"
"All of the shooting exercises were fun and greatly increased my shot proficiency. Indoor range exercise was super!!!"
"I feel that this class was a great learning experience. All of the instructors were very personable and answered all of my questions readily and effectively. Wonderful class."
"All instructors were top notch. Very good communication skills and presentation skills. Very intelligently presented. All were good orators."
Female in her 50s: "I feel much more comfortable with a gun and have more confidence. I feel motivated to practice to become much better. Thank you so much for an excellent learning experience that was fun as well."
"Instructors were engaged and passionate about what they were teaching and I appreciated that!"
"I thought the balance of range time and class time was perfect."
"It more than met my expectations." and "Great, knowledgeable staff. Patient and made things understandable."
"It was a lot for two days, but what we had to cover was well-explained." and "Great job. I will suggest this course to everyone I know that owns a gun."
"I thought the course was excellent and glad I came."
"Instructors were polite, not critical and well informed." …"Glad I signed up for this class."
"Excellent class!!!"
How to improve the class: "Live music and prime rib for lunch."
"Great class. Would recommend to anyone."
"All of the instructors made the course easy and enjoyable."
"You all did a great job and made things fun! Thank you."
"A great job by ALL staff members!"
"An excellent course. It sparked the desire to shoot all over again."
"Great group of guys and girl instructors."
"Thank you. Well done."
What areas were most beneficial? "Instructors"
"Keep the classes going and our 2nd Amendment alive!"
"You all did a great job"…"All of the instructors were great and patient with all of us. The whole group was great and fun."
"Great class!"
"I came into the course nervous and a little uncomfortable. I came out of it confident in my ability to use my gun to protect my family and with the knowledge of how and when to do so."
"I came into the course nervous and a little uncomfortable. I came out of it confident in my ability to use my gun to protect my family and with the knowledge of how and when to do so."
17 women took that course. Here are some comments from their evaluations:
"All the instructors were great and patient with all of us; the whole group was great and fun."
"Having no prior experience everything was beneficial. I thought the live fire exercise in the dark was absolutely the best part. It made me nervous – just like an actual event, albeit not as strongly. The instructors were patient, knowledgeable, and made me feel much more comfortable than I expected. Great, great weekend."
"I felt the ratio of instructors to students was phenomenal. I truly enjoyed the weekend. I never felt stupid, embarrassed, or insecure. Nicely done!"
"I loved all of it – [the course could be improved by] maybe a second brownie at lunch, otherwise, wouldn't change anything. Great job guys! . The instructors were very patient in explaining techniques in an easily understandable way. This class was a blast – I would recommend it to people of all ages. it was FREAKISHLY AWESOME!!"
"Very awesome instructors. Excellent."
"I loved it! Thank you!! . The information was excellent, but the shooting was SO good. The night stuff was the most eye-opening to me. I felt there was SO much that you [the instructors] know about all of this that I was very excited just to watch you all. It was great!"
And a few comments from the men who attended that class:
"The instructors obviously enjoy teaching the class and interact well with each other. I will recommend to all. (The food was fantastic!)"
"Great class. The instructors were very friendly & knowledgeable. Can't wait for the next class" [rifles].
"This was an excellent course for both a novice and experienced shooter. The instruction and exercises were better than I received during basic training in the military!"
"All the shooting exercises were well-conducted – learned a great deal. I learned a lot and felt respected by the instructors."
"Great time, great people."
"Great people."
"Simply Wow!"
"You guys rock!"
"Gun class was… the most liberating and empowering feeling in the world. Absolute top notch. GREAT class. Great guys."
"I can't believe I wasted that $100 on that Utah class."
"The best part of the class was the encouragement and assistance to overcome my fears. Excellently done."
"Super job. The personal attention the instructors gave each student – you knew they cared about your training and education."
"It was a great couples weekend."
"15 years of shooting and I thought I knew a lot. Boy, was I wrong! Thanks."
"This was a first step towards making me a better gun owner."
"Good doesn't begin to describe this class and these guys (and gal). Simply wonderful class left me feeling confident, competent and safe."
"Dragged the very nervous wife out. Patient instructors put her at ease and my wife loved Bonnie's patient female touch to overcome her fears. That alone was worth ten times what we paid for tuition and ammo. I've been trying to do that for a decade unsuccessfully. Now she wants a new gun. Thanks everyone for a job well done."
"Thank you Bonnie, from one very happy student!"
"I came thinking guns were only for killing. I left having learned that guns were for living. I'll be getting my own soon."
"Wish all NRA instructors were as good at teaching as you guys."
"Big class worried me but the instructors were great and were right there for anyone needing help. I learned a lot."
"Nice job on a very safe class. Attention to detail was superb."
"Lots of instructors – all patient, helpful and superb."
"Wish I'd done this a long time ago."
"My friends took one of those Utah classes. I'm glad I took this instead. They don't know what they missed."
"Improved my shooting accuracy and technique."
"Course content is rich in detail, presented by excellent trainers and made me a more informed and qualified gun owner."
"Thank you very much! [The class] was very helpful."
"I don't know how it could have been better."
"I felt it was a great course and a huge bargain! An absolutely outstanding course!"
"Great program! I'll be back for more!"
"You guys need to do a shotgun class! This was a great class for a great price!"
"The course overall was great!! All the instructors were great! Each brought their own experience and desire to teach proper use and safety."
"A wonderful experience – knowledgeable and patient instructors. Excellent."
"All of the instructors were extremely knowledgeable, friendly & very attentive to detail and safety."
"Great to have so many instructors. Great class."
"The shooting exercises were monumentally beneficial – increased my proficiency exponentially!"
"Excellent pace. Knowledgeable instructors. Responsive to questions. Passionate."
"Extremely well organized program. Professionally presented and very informative."
"Phenomenal. I'll be sending my wife and daughter ASAP…"
"I was so happy when I found I wasn't the only one scared of guns Saturday morning. Now, I'm looking forward to getting my own and taking it out to practice. Shooting is fun!"
"Cool class, guys."
"With so many instructors, it was nice. Easily the best NRA course I've taken. Fun, well done, and left us tired but excited."
"Where to begin? Class started slow, but soon we were hopping. Learned so much and I'm sure I missed plenty more. The indoor scenario on Sunday was priceless."
"I came because my husband sent me. Didn't want to be here, but to my surprise found myself having a great time. Thanks."
"Great door prizes were the icing on the great class 'cake'."
"I'm telling my friends this is a MUST take class."
"I didn't even know what I didn't know about carrying a gun. Wow."
"Splendid, fun and lively class. Didn't fall asleep once and I'm easily bored."
"Great class. Great food. Great people. My friend said this was a good class and he was right."
"Took the class as a refresher. You guys just keep getting better. More shooting, more fun, more refined, more stuff. Good job!"
And, posted on Facebook:  "Thanks to you, after taking your class, I was so inspired that I too am now a certified instructor and absolutely love it."
"You guys taking applications for staff? I'd love to help you guys!"
We're glad you mentioned that.  (Actually, we picked that one to transition into this very topic).
Click here for more information how you can train with GSL Defense Training.
GSL Defense Training is not part of Guns Save Life, although we are very strong supporters of GSL.