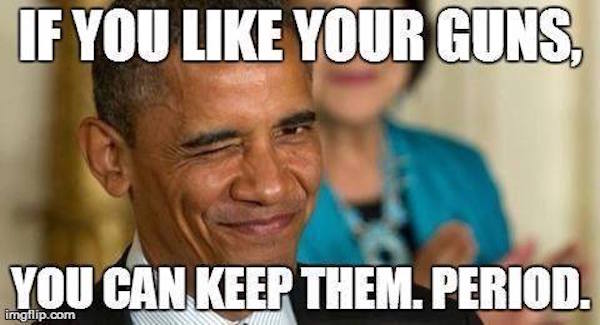 A long-time GSL member called me yesterday. I've known the man for close to twenty years and he's been a member for almost as long.
"I just can't be associated with Guns Save Life any longer," he said.
"Why's that?" I asked, thinking I heard sarcasm in his voice.
He talked of how GSL's support for President Trump makes him ill. "The man has pissed off America's strongest ally, Germany. He's wrecking our country. Even worse, he's Putin's stooge."
"I think you should take a break from the mainstream media, my friend," I told him. "Trump's been good for our gun rights. Hillary would have been a disaster."
"Ah, baloney. Hillary would not have taken our guns away any more than Obama did. That was all just a ruse to scare people. And the media are the only honest people out there reporting on this idiot [Trump] and his scandal-plagued administration," he replied.
He concluded the call by saying he could not in good conscience remain a member.
In response, I told him I would notify our membership team of his wishes.
I'm sorry to lose this man's membership.
Will you step up and take this man's place on our membership rolls? Better still, will you sign up a friend to make us even stronger? After all, freedom is not a spectator sport.
You can or renew here. Or you can download a hard copy suitable for printing and mailing. Put a note in the margin to let us know you're signing up to replace this lost member.
Thank you in advance for your support.