Guns and Weapons for Law Enforcement is a Harris Publication that has been around for a long time. I can remember buying it twenty-five years ago when I got out of college.
It's still around today, although like many, they are shrinking in circulation.
An article has come to our attention that might detail why that is.
Specifically, take a closer look at that photo and the scope mounted backwards, then read the relevant sections of the article below.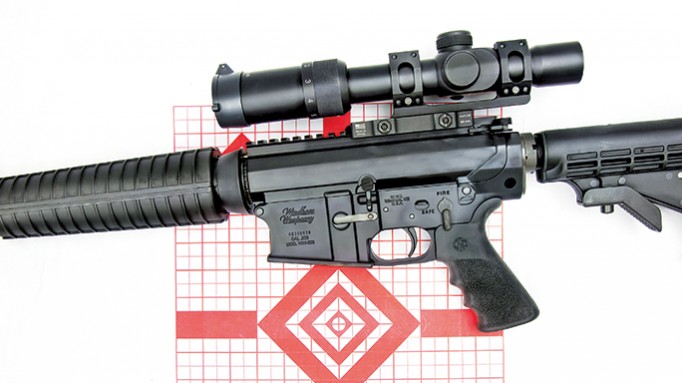 Gun Test: Windham Weaponry's SRC-308 Carbine in 7.62mm


Sight-Ready Carbine packs the hard-hitting 7.62mm power to bust through barriers!