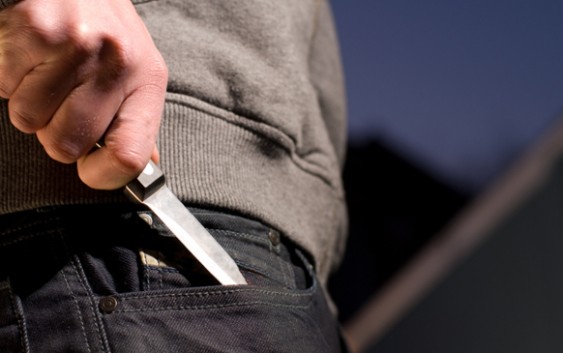 GSL Defense Training is bringing in a top tier Krav Maga and combatives instructor to McLean, Illinois on Saturday, April 23rd for a Knife/Counter-Knife course.
Do you carry a knife with an eye towards perhaps using it for self-defense?  Ever wondered how to deal with the threat of a knifing by bad guy?
Add some new tools to your self-defense toolbox with this Knife/Counter-Knife course presented by Ernie Kirk, an instructor with over thirty years of experience instructing and training civilians, law enforcement and military personnel.  Excerpts of his resume are reprinted below.
Here's your chance to learn critical, potentially life-saving skills to counter an edged weapon attack from a nationally known expert instructor.  Learn simple, easy-to-remember techniques to defend against a knife-wielding bad guy with your bare hands or with your own knife or firearm. Learn proper and expedient deployment of your blade.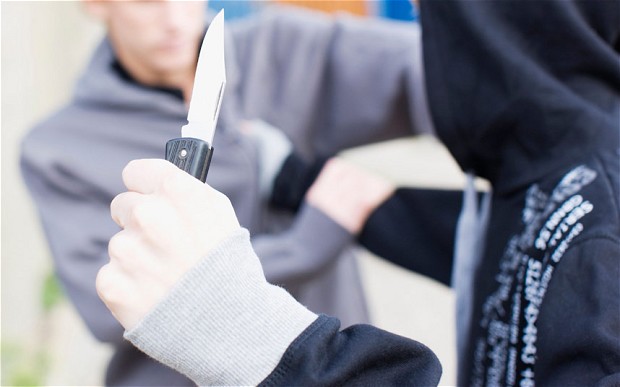 Registration for this course is just $150 per person for the 830am – 6pm course.  Lunch and training materials will be provided.   Wear pants with pockets and a belt.  NO PREVIOUS EXPERIENCE / KNIFE TRAINING REQUIRED.  This course is geared to the knife novice.
Instruction topics include:  pros and cons of various knife types, safe handling, disarming techniques and much, much more.
Other topics may include:  Knife selection, stances and deployment techniques, and more to offer students the skills they need to effectively defend themselves against an edged weapon attack.
To register:
Send a check made out to Kirk's Premier Martial Arts ($150 per person), along with your name, address, and telephone number to:
GSL Defense Training
21 Brookshire Green
Bloomington, IL 61704
We'll mail you back a welcome letter with the address and directions to the training facility (about a half-mile south of Route 136 east of McLean, IL).  Include your email address for registrations submitted within 10 days of the event.  We'll email you the welcome letter for late enrollees.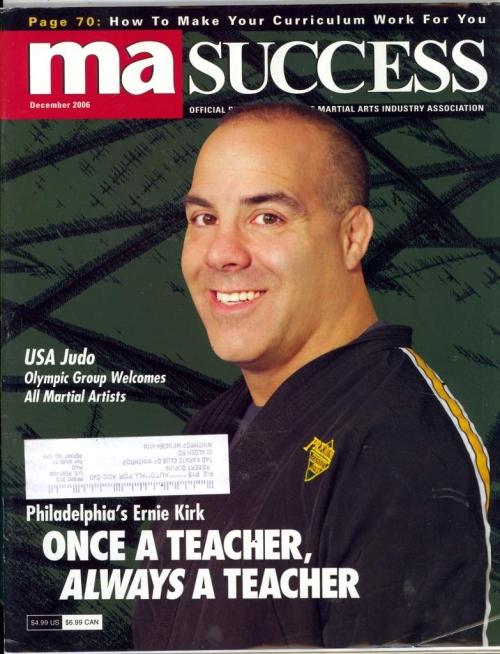 About the instructor
Ernie Kirk is a top-tier Krav Maga and Combatives instructor in the United States, with over thirty years of experience instructing and training civilians, law enforcement and military personnel.
Designed specialized curriculum for civilians, law enforcement and military courses taught throughout the United States, Latin America and Europe.  He's also the Israeli Wingate Institute Representative in the USA
Mr. Kirk is a 4th Degree Black belt in Krav Maga, USA Representative and certified Senior Instructor through the Wingate Institute, Israel.  Wingate is solely responsible for providing self protection instructors to all combat Isreali Defense Forces  (IDF) units.  Mr. Kirk is the only American instructor recognized by Wingate with authority to certify others using the Wingate curriculum.
Other key positions and accomplishments of Mr. Kirks include being a charter member of instructors certified to teach Israeli based Krav Maga's  self protection system in the Untied States.  He was "Train the Trainer" for both law enforcement and civilians for Krav Maga Worldwide, the largest Krav Maga organization in the U.S. during  this period. Finally he was selected as the Director Krav Maga Worldwide Advisory  Board.  He's also president of Krav Maga Universal.
Current Martial Arts ranks
4th Degree Black Belt Krav Maga awarded through Wingate Institute in Israel
6th Degree Black Belt Tae Kwon Do
5th Degree Black Belt Hapkido
Brown Belt Judo
1st Degree Black Belt Goju Kai
1st Degree Black Belt Combat Karate
Brown Belt Aikido
Level 3 Instructor with USAF
Certifications
Krav Maga Senior Instructor through Wingate University Israel

Expert Level Krav Maga and Combatives Instructor
Unarmed Defense Instructor in CQC (Close Quarter Combat)
Hand Gun Defense Instructor
Long Gun/SMG Defense Instructor
Weapon Retention Instructor
Edged Weapon Defense Instructor
Stick/Blunt Weapon Defense Instructor
Resister Control and Handcuffing

Combatant Control and Control of Aggressive Subjects
TC3 Tactical Combat Causality Care Certified
BCON Certified
Krav Maga Worldwide Force Training Instructor
Use of Force & Force Continuum Certified
Weapon Retention Certified
Resister Control and Handcuffing Certified
Rape Awareness and Prevention Instructor
National Association for Professional Martial Artists
Martial Arts Industry Association
Kickboxing (PKA) amateur fights
Rape Awareness and Prevention Instructor
National Karate and Ju-Jitsu Certified Instructor I-Dan
International Krav Maga Association Country Director
International Krav Maga Federation Expert Level Instructor
Ground Fighting Counter Attack Certification
Executive Protection Certification
Field Expedient Weapons Certification
Fight Survival Training Instructor
FIST Knife Combatives Certification
Combat Karate Certified Instructor & Black Belt
Wingate Institute Israel Senior Instructor Certification
Contact Weapon Defense and Control Instructor (Federal Air Marshals)
Direct Action Denied Area Operations Certification
Kuboton Certified Instructor
Certified Instructor with Federation of United Martial Artists