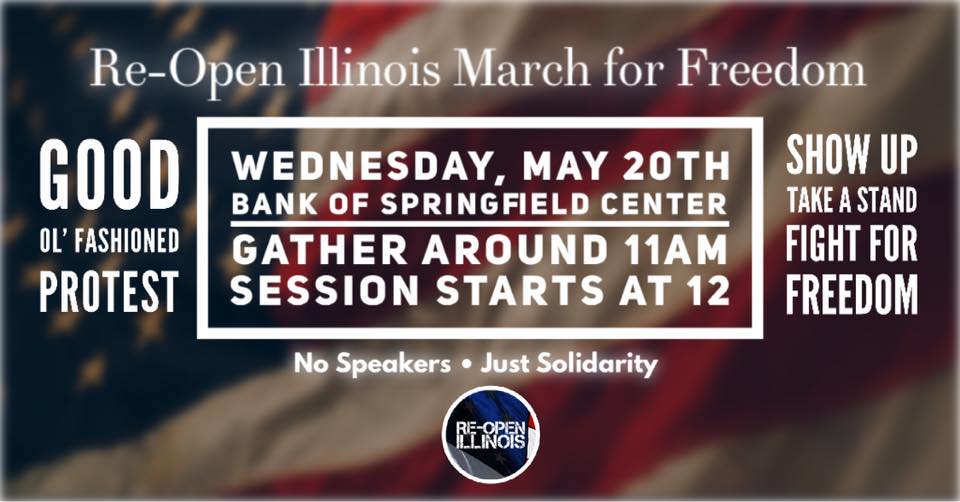 Re-Open Illinois is throwing a party Wednesday, just as the Illinois General Assembly is (finally) coming back into session.
And the Illinois House will be meeting in the Prairie Capital Convention Center (now the Bank of Springfield Center).
So Re-Open Illinois wants to hold their feet to the fire.
Meet up at 11AM.
When these pols feel the heat, they see the light.