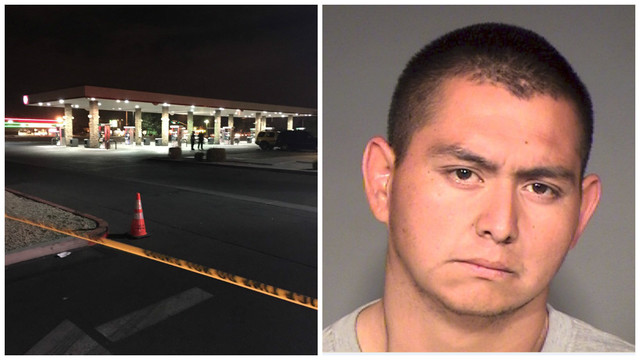 What was the last thing that went through the Arizona armed robber's mind?
It's kind of like the old joke about the last thing to go through the bug's mind as it strikes your windshield, only with a happier ending!
One of our Guns Save Life members vacationing in Arizona sent us this story of a not-so-bright violent thug trying to pull an armed robbery in Arizona, where everyone has a gun.
Sure enough.  The woman he picked to victimized had a gun and she knew how and when to use it.
GLENDALE, Ariz. (KSAZ) – Glendale police say preliminary results of their investigation of a shooting support accounts by a woman and other witnesses that the woman fatally shot a man who was attempting to rob her at gunpoint.

Police say 23-year-old Carol Miracle fatally shot 27-year-old Frank Taylor early Monday morning near a convenience store in the area of 59th Avenue and Camelback Road.

According to police, Miracle and other witnesses said Taylor had pointed a gun at Miracle's head during the attempted robbery and that she then drew her own handgun from a hip holster and shot him once.
Just reinforces what we learned from Black Flag Firearms Training:  Gas stations are one of three places you're most likely to be accosted by criminals.