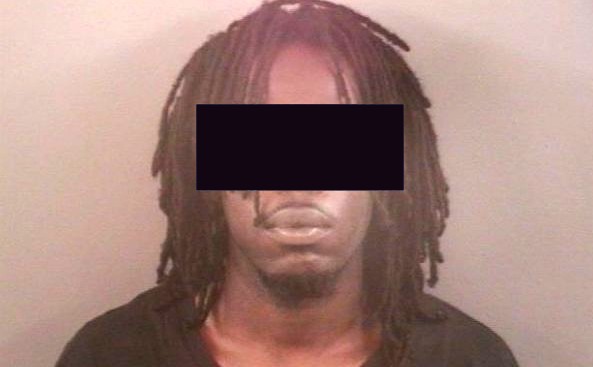 One of my daily reads (after Gun Free Zone and The Truth About Guns) is Days of our Trailers.  It's run by Roy Kubicek, aka Third Power, who makes me seem like a moderate in my pro-gun enthusiasm.
He lives in tiny Coles County, IL (or very close by) and sometimes headline news visits his "small town America" locale.  Such as this story of three Chicago thugs who police say, pulled a home invasion on two young ladies in an apartment in Charleston (sounds like students).
Two of the thugs barged in, wielding handguns, terrorizing the girls and stealing their stuff.  That wasn't enough though.
One of the invaders decided he wanted to sexually assault one of the girls, too.  Nice guy, eh?
"Third Power" makes a great point that this is just a "cultural exchange" program, where Chicago's hoodlums share their culture with law-abiding residents downstate.  We wonder if the women were impressed with Chicago's gangland culture?
Police have made three arrests.
We point out that often bucolic small-town, down-state Illinois isn't always so idyllic.  Get your carry license and carry.
You want three additional reasons not to leave your CCW at home?   As of October 6th, none of these three were still being held at the Coles County Jail.
CHARLESTON (JG-TC) — Police have made three arrests for possession of stolen property in connection with a reported home invasion and sexual assault Tuesday evening.

The Charleston Police Department reported that Jehari J. Butler, 18, of Richton Park; Gabriel F. Teat, 18, of Chicago; and Deshawn M. Duncan, 20 of Park Forest were all arrested Wednesday evening on stolen property charges. Teat also was arrested on charges of obstructing justice and retail theft.

According to the press release, officers responded at 7:55 p.m. Tuesday to a private residence in the 1500 block of First Street in regard to a report of a home invasion and sexual assault.

Two female victims at this location reported that two black males had entered their home, displayed firearms, and stolen items, and that one of the victims was sexually assaulted.

The department reported that at 7 p.m. Wednesday officers served a search warrant in conjunction with the investigation of the incident Tuesday evening. Subsequent investigation led to the arrest of Butler, Teat and Duncan on the charges listed above.