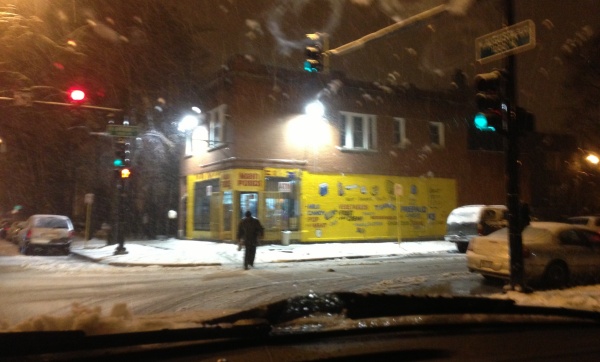 Want to know why Chicago isn't safe?
It's because of thugs like Jesus Castaneda.
Lil' Rowdy is his nickname.
With almost twenty arrests in his 15-young years, he's a lil' thug.
Why isn't he in juvy prison?
That's okay, we predict he'll be another dead body passing through the coroner's office if he's back out after Illinois implements right to carry.  He'll get to meet the real Jesus soon enough.  Which, frankly, won't be soon enough for the people of Chicago.
Boy, 15, arrested 19th time after armed robbery

Chicago (Tribune) – A 15-year-old boy with nearly 20 arrests on his record has been charged with armed robbery after he held up a man near his home, police said.

It was Jesus Castaneda's 19th arrest, according to police, and his second gun-related charge. He was last arrested in August 2012 for unlawful use of a weapon, police said.

Shortly after midnight Saturday, Castaneda robbed a man at gunpoint in the 6300 block of South Francisco Avenue in the Marquette Park neighborhood.  Castaneda lives about two miles away, in the 4300 block of West 63rd Street.

The victim knew Castaneda by his nickname, "Little Rowdy."  Police, "having several encounters with Little Rowdy," knew of the boy and picked him up Wednesday afternoon in the 7500 block of South Phillips Avenue.

Castaneda was charged as an adult and was due in court Thursday morning, police said.
Why else isn't Chicago safe?
Well, the police morale isn't exactly high as the Mayor tells them he doesn't have any money to hire officers needed or to give them even a meager pay raise.
But Rahm has money to give to "at risk" youths to "keep them out of trouble".
"In whatever conversation I've had, or negotiations, I represent the taxpayers and what they can afford. That's my perspective," Emanuel said at a news conference to announce the city will invest more money in programs designed to keep at-risk youth out of trouble.
Hey, Mr. Ballerina, why don't you implore the families to learn parenting skills to "keep their kids out of trouble"?
Chicago isn't safe.
Don't wind up dead or raped.
Don't go to Chicago.