James Yeager, the at-times hot-headed loudmouth firearms instructor from Tennessee, has released a new video. Titled "STOP National Concealed Carry!", the video opens with him stating emphatically, "I am against national concealed carry." Why? Because states' rights, YO!
Yeager goes on to say that for those people trapped in may-issue "slave" states — for whom a national carry bill stands as a way to finally gain the ability to carry a firearm — he has no sympathy. "I'm sorry. The lifeboat's full. Yer not gettin' in." Because team player, apparently. Yo.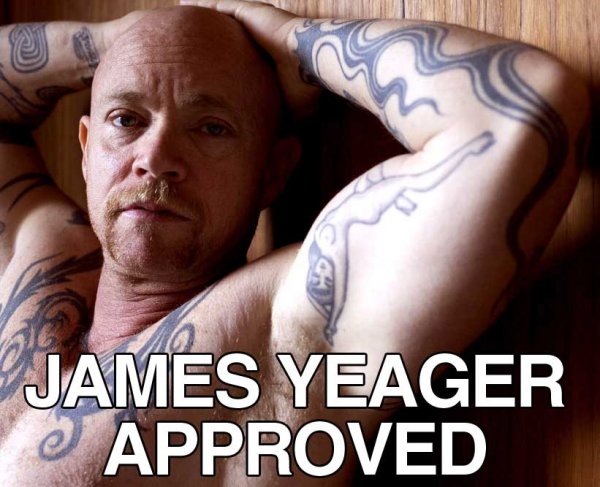 Here's the video…
Back in 2013, Tennessee revoked Yeager's carry license after he beclowned himself with threats to kill others he disagreed with. A few months later, Tennessee restored his license. It seems a fair guess that he left his threatening, incendiary language behind as he pleaded for his license reinstatement.
Not only that, but Yeager caught plenty of criticism for running instead of fighting after his convoy came under fire in Iraq. In fact, he later challenged anyone to come call him a coward to his face. His answer to critics? "Meet me for a duel."
James Yeager's flippant attitude towards millions of Americans denied their right-to-carry disappoints me. Here's a guy who more than a few People of The Gun look up to and he's siding with the likes of Chuck Schumer and Michael Bloomberg opposing national concealed carry.
Thanks James. Your support has been duly noted.
Here in Illinois, I worked for twenty years on the front lines of securing concealed carry. Yeah, it took a long time here in the deep-blue State of Illinois. We all sacrificed blood, sweat and a whole lot of tears along the way. Yes, the Land of Lincoln came in dead last gaining right-to-carry, but we finally achieved success. During our fight for concealed carry in Illinois, we didn't tell people living in Chicago "Sorry. The lifeboat's full. You're not getting in. Move."
Instead of leaving our fellow Illinoisans behind, based merely on their Zip Code, we instead fought the long, hard fight. We won concealed carry for all Illinois residents.
No thanks to thinking like James Yeager's.