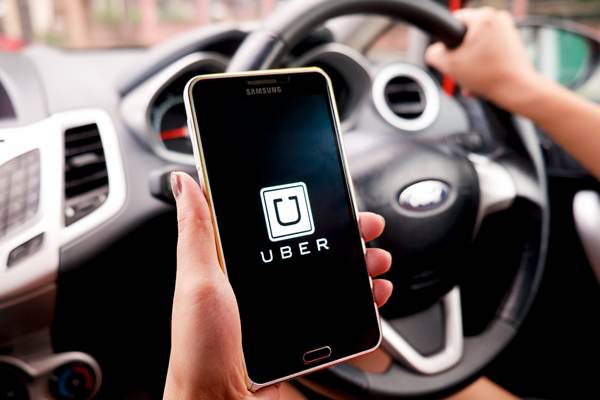 Don't invite the man into your life, home or car. The same goes for crazy, I've learned through the school of hard knocks. But for Uber drivers, not only does Uber demand them to leave their Roscoe at home, but they can't keep crazy out of the passenger seat.
An Uber driver in Chicagoland learned that fateful lesson after a 3am fare hacked him to death. Now the dead driver's family filed a lawsuit not against Uber, but against Walmart. Because, you know, Walmart shouldn't have let the woman steal a machete and knife at oh-dark-thirty which she then used to perform thoracic surgery on a Mr. Uber as he drove his car.
Here's the original story from the Chicago Tribune:
A teenage girl from Chicago who has been charged with killing an Uber driver randomly attacked the man with a knife and a machete that she had just stolen from Walmart, authorities say.

Eliza Wasni, 16, kept her eyes mostly to the floor Wednesday afternoon as a Cook County judge ordered her held without bail in the killing of Grant Nelson of Wilmette — an act prosecutors called "heinous" and "not provoked in any manner."

Prosecutors said Nelson, 34, had picked up Wasni early Tuesday a few blocks from a Walmart in Skokie and, minutes into the ride, near the corner of Touhy and Lincoln avenues in Lincolnwood, she began stabbing him.

He managed to pull over his Hyundai and run to a nearby condominium building lobby, where he pushed buzzers and yelled, "Help me, help me. I'm going to die," Assistant State's Attorney Michelle Cunningham said.
We just covered Walmart's new signage announcing that they now "apprehend" shoplifters. The old signage warned that Wally would prosecute thieves. Apprehension failed for the 16-year-old woman who literally walked right past two Walmart employees or security people on her way out carrying the "weapons" at 3am, according to the latest story in Chicago Tribune.
The family of an Uber driver who was hacked to death while on the job has sued Walmart, where authorities said the driver's teenage attacker stole weapons — a machete and knife — moments before the killing.

Grant Nelson's family filed suit in Cook County court Monday against Walmart and two companies that handled security for the retailer's Skokie store. Authorities allege that 16-year-old Eliza Wasni stole the machete and the knife from a Walmart about 3 a.m. May 30, then got into Nelson's car and hacked and stabbed him to death moments into the ride.

The wrongful death lawsuit said Walmart's security contractors were negligent because they failed to stop Wasni, question her or ask her to show a receipt as she allegedly left the store carrying the weapons.

According to the lawsuit, two Walmart employees or contractors were standing immediately in front of the door as Wasni exited, passing within feet of them.

…"We feel strongly that Walmart had an obligation to stop this young person at 3 in the morning who had been walking around in their store with an 18-inch machete and 5-inch hunting knife and didn't purchase them and … no one did anything to stop her," Bingle said.
The family completely omits the Uber service from blame in the lawsuit. Then again, their dead relative did little to protect himself from lunatic fares. That's a risk one takes when they sign up to be an unarmed Uber driver. Some might say that's Uber-stupid.