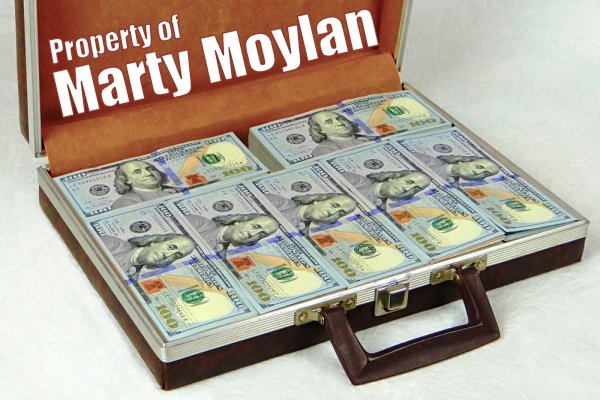 Do you remember the days when good old Hot Rod Blagojevich proposed hiking the FOID card fee to $500?
Well, we all know where Hot Rod lives today.

However, Democrat Marty Moylan may not remember Hot Rod's $500 FOID card proposal. Today though, this anti-gun political hack has his own scheme to dramatically hike the cost of FOID cards to $100 or more
Back when Rod Blagojevich busied himself introducing all manner of radical gun control schemes, Democrat Marty Moylan worked as an Electrical Union enforcer. His job, among other things, involved getting Electrical Union workers "out of jams". He's also got ties to the Chicago mob, per the "Chicago Clout" blog.
Marty Moylan later became mayor of Des Plaines. Now, the guy "that will tell you anything to get elected" has wormed his way into the Illinois House. Democrat Marty Moylan stands as one of those Progressive Caucus Democrats who hates guns – with a passion. And now, he's sponsored legislation (HB-745) to require a full set of "Live Scan" electronic fingerprints with any application for a FOID card or a renewal. AND he wants to make fingerprints mandatory for concealed carry licenses as well.
Synopsis As Introduced
Amends the Firearm Owners Identification Card Act. Provides that on and after the effective date of the bill, each applicant for the issuance or renewal of a Firearm Owner's Identification Card shall provide a full set of his or her fingerprints in electronic format to the Department of State Police. Provides that fingerprints collected shall be checked against the Department of State Police and Federal Bureau of Investigation criminal history record databases now and hereafter filed. Amends the Firearm Concealed Carry Act. Removes the option of not providing a set of fingerprints with a concealed carry license application (rather than the Department may accept an application submitted without a set of fingerprints in which case the Department shall be granted 30 days in addition to the 90-day period to issue or deny a license). Makes other conforming changes.
"Live Scan" electronic fingerprints typically cost $60-75 from a limited number of vendors in Illinois. Back when Illinois passed its concealed carry law, these "Live Scan" vendors found themselves quite busy and charged a premium. At that time, Live Scan prints would easily fetch $100 from some vendors, especially in the Chicagoland area.
Now that most Illinois CCW applicants know that submitting those electronic fingerprints effectively only speed up their application processing time by a week or two at most, Live Scan business has slowed dramatically. Yes, if you haven't figured it out: You're far better off taking your spouse out to a nice dinner than spending $75+ on Live Scan fingerprints for your CCW application.
Why does Marty Moylan want fingerprints for FOID applicants?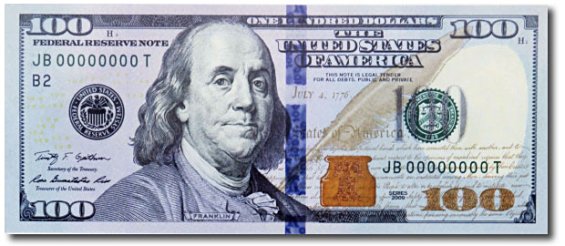 Does he just hate gun owners, and want to keep the law-abiding poor folks in Chicago poor and defenseless? Other cynical minds ask: Does Marty Moylan have a "special relationship" with someone in the Live Scan fingerprinting world? After all, his legislation would provide a tremendous crony capitalism boost to their Live Scan business. It wouldn't be his first brush with corruption investigations.
From Chicago Magazine:
The Illinois State Board of Elections is looking into an allegation that Des Plaines Mayor Marty Moylan—recently elected to the General Assembly—pocketed some campaign contributions rather than report them to the state agency as required by law.

On August 30, the state board contacted the mayor and his fund, Citizens and Friends for Moylan for Mayor, after receiving a tip from the fund's now-former treasurer Martin Mersch, according to interviews and public records.

Mersch has alleged that cash—the amount is unknown—was collected at Moylan fundraisers in 2011, yet some of the donations weren't deposited in the bank or declared on the disclosure statements that each fund must file with the state agency.

Somebody using campaign donations for personal use without declaring them could not only run into trouble with the state board, but also the Internal Revenue Service if the money is treated as income and taxes aren't paid.
But what do you expect for a guy reported to have mob ties?
And with close ties to Democrat Illinois House Speaker Michael Madigan, too. In the above photo, Moylan is literally cheerleading for Madigan at a rally in January 2017.
From North Cook News:
Des Plaines State Rep Moylan plays cheerleader for House Speaker Madigan. Literally.


Democrat suburban state legislators have been feeling the heat this winter from constituents over their support of Chicago's Michael J. Madigan for Illinois House Speaker.

But not Des Plaines' Marty Moylan. The former mayor turned State Representative for Illinois 55th House District was seen leading a cheer– literally– for Madigan outside the University of Illinois-Springfield on Wednesday, where Democrats had just re-elected Madigan as their leader for a 17th term.

"One, two, three," Moylan yelled, amidst a gathered crowd of mostly pro-Madigan activists who had descended upon the Capitol. "Who do we like?"

"Mike!" the crowd responded.

"Yeah baby!" said Moylan.
If you're a constituent of Democrat Rep. Marty Moylan, you should give him a call and share your thoughts on paying upwards of $100 FOID cards.