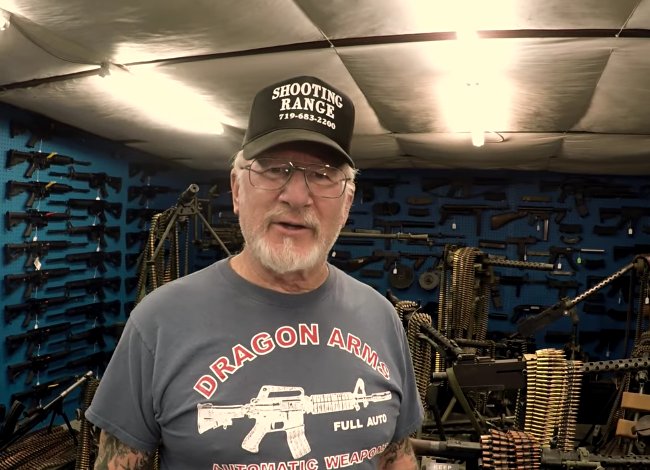 Meet the "Most Armed Man" in America. He's the "Dragon Man" from Dragon Man's Range outside of Colorado Springs, Colorado.
He's got a collection. He's got guns. Not just small arms, but "guns". He's got dynamite, cyanide, uniforms, a tank, jeeps and a whole lot more.
Here's a 20-minute tour of some of the high points of his private museum.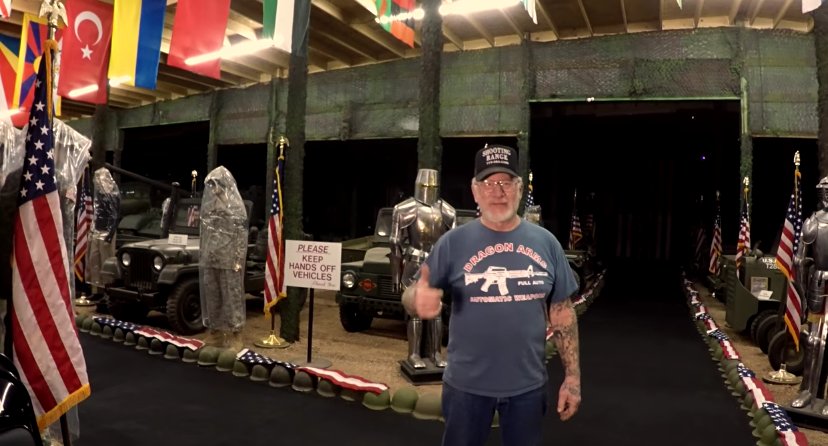 Wow. Just wow.
Pour yourself a beverage, get comfortable and hit play. Make sure you watch it full screen in HD. Better yet, if you've got a smart TV, watch it there.