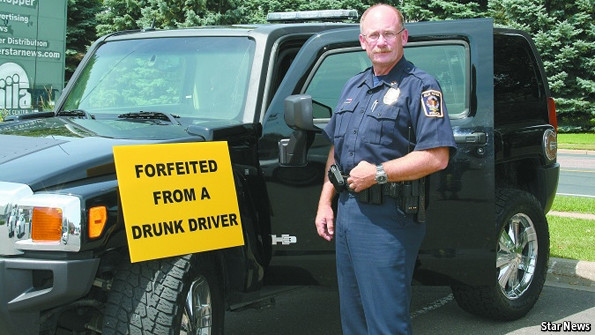 Illinois continues to lose residents left and right. Try to rent a U-Haul one-way out of Illinois and you'll pay a king's ransom. Conversely, if you're foolish enough to want to rent one coming to Illinois, they'll practically pay you to do so!
In news that might give folks a reason to stay in Illinois for a change, the Illinois General Assembly sent Governor Rauner a comprehensive asset forfeiture reform bill in recent days – HB303. By nearly unanimous votes, legislators seek to tighten civil asset forfeiture rules. The programs have shown that the program hits the poor the hardest. That's not surprising, as most Americans of any class don't have money to hire legal representation to fight one of these cases.
Reason Magazine has the details.
The Illinois legislature overwhelmingly passed a bill Friday tightening the state's civil asset forfeiture laws and shifting the burden of proof onto the government to show why it should be allowed to keep seized property.

The vote came on the heels of an investigative report from Reasonearlier this month showing lower-income neighborhoods of Chicago were hit hardest by asset forfeiture.

Reason's report, analyzing more than 23,000 property seizures over the last five years, was cited by Cook County State's Attorney Kim Foxx in a letter to the Chicago Tribune Saturday urging Republican Illinois Gov. Bruce Rauner to sign the bill into law. Foxx wrote that civil asset forfeiture's disproportionate impact on poor and minority communities was an "injustice."