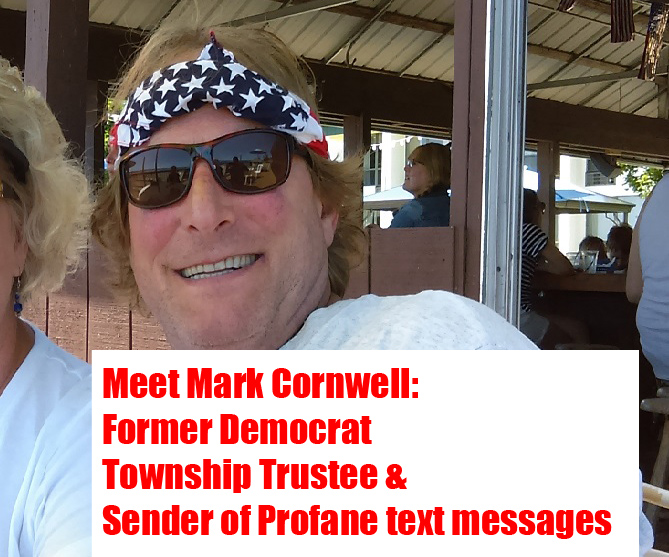 Americans' emotions continue to run high following the mass murder attack at the Mandalay Bay hotel in Las Vegas. These left's anger came full bore to Guns Save Life today. A former Democrat Holly Township Michigan trustee, Mark Cornwell, sent GSL's Executive Director a series of profanity-laced texts starting at 12:11pm Tuesday, October 3rd. Included in the series of texts were a threat that Mr. Cornwell will bring war.
Pro tip for the day: The free Mr. Number app provides both name and location for most all cell phone users. So when you send a "F-you. You are full of sh*t" text to someone unsolicited, they might just know who you are and where you're from.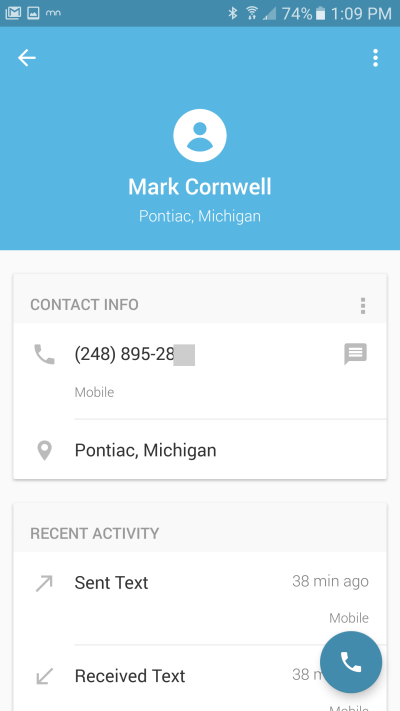 Here's the series of texts…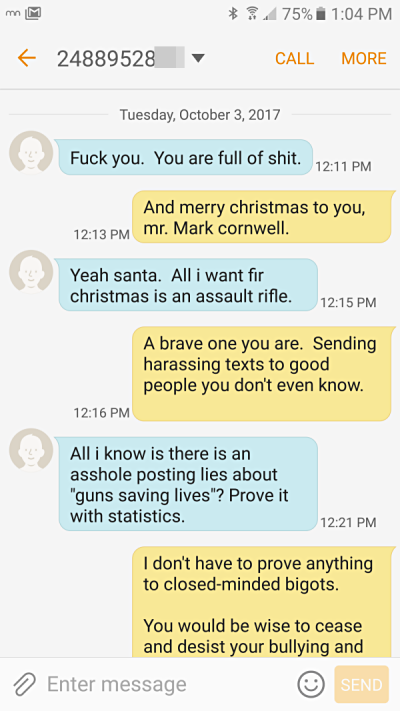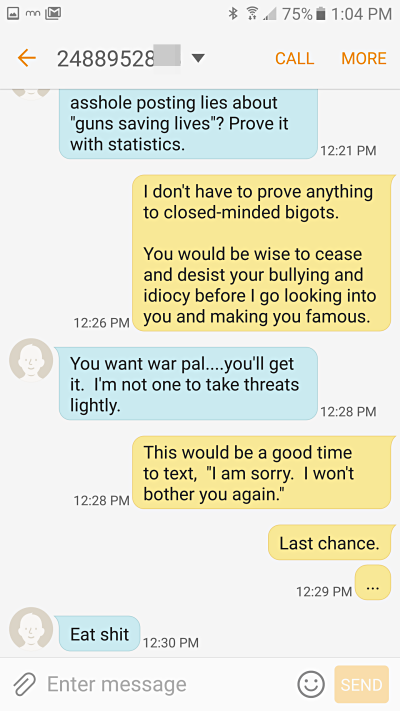 So who is Mark Cornwell?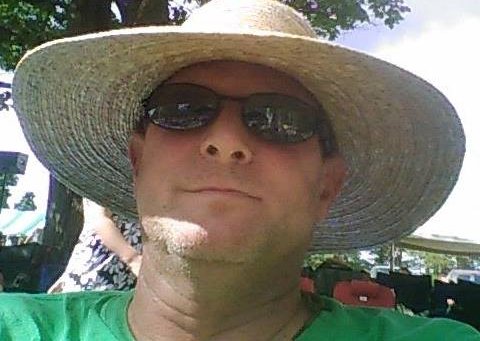 While Mark's from Springfield, IL, he now lives and works in Michigan. He's run for Holly Township trustee as a Democrat a number of times and voters eventually elected him. He lost his run for re-election in 2016 to a pair of Republicans. Those evil Republicans.
He's a principle with Sustainable Salting Solutions LLC (or so he claims in a post at Knowledge Base), but the Sustainable Salt Solutions website has been suspended (probably for non-payment).
With winter coming, it would seem Mark should have better things to do than send profane emails to good people he doesn't even know. In fact, it would be far more responsible and mature of him not to send profane, harassing emails to anyone.
But then again, the Left hates gun owners. And the "by any means necessary" mindset certainly appears to be spreading far and wide.