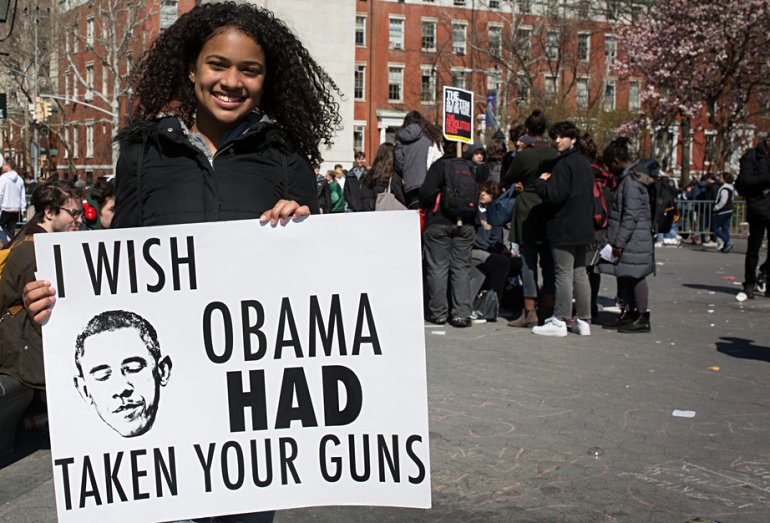 Why do so many radicals in America today (and at Esquire Magazine) want to take Americans' guns and abolish the 2nd Amendment? Have they thought this through? Do these people really want a nation where nobody except the military and police have guns?
Yes, we understand how some people emotionalize issues. They take action based upon soundbites and appeals to emotions. That's right: logic and reason take a back seat to fears and emotions.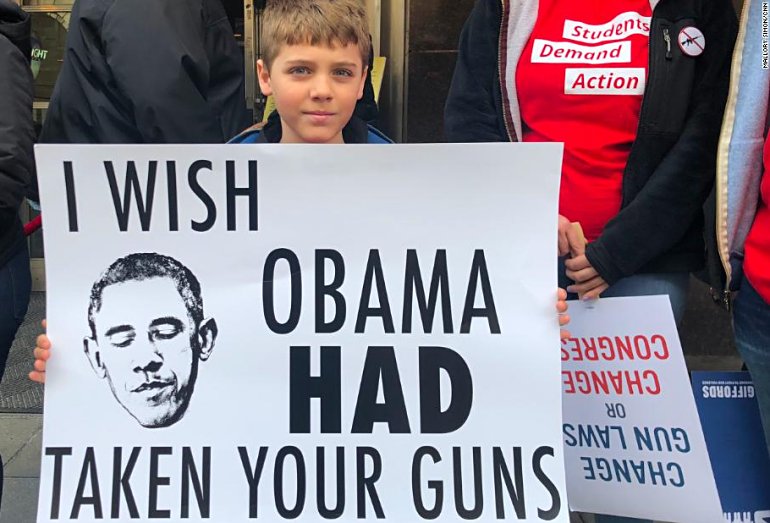 Dave Holmes at Esquire Magazine has joined others calling not for gun control, but total disarmament of law-abiding Americans.
Okay, Now I Actually Do Want To Take Your Guns
Young people of America are now expecting to witness gun violence in their schools. It doesn't have to be that way.

Hey there, NRA:

Listen, I know the moments after a gunman opens fire in a school are hectic for you. You have to get your talking points together, you have to mentally prepare to debate a traumatized yet sensible child, you have to look at yourself in the mirror and practice saying that more guns would have made the situation less deadly. It's a busy time! And since we are always either in the moments after or the moments before a mass shooting, you're pretty much always busy, I have noticed!

Anyway, I just wanted to drop you a line and let you know that I now actually do want to take your guns.

All of your guns.

Right now.
Notice the subheadline, "Young people of America are now expecting to witness gun violence in their schools. It doesn't have to be that way." It's a powerful, emotional appeal. And little more.
As if taking guns out of civilian hands will ensure Americans of peace, love and harmony.
Recall Bishop Michael Curry, the head of the Episcopalian Church in America. He spoke at the royal wedding of Harry and Meghan. Curry talked at length about the power of love in his sometimes rambling social justice warrior wedding speech. He suggested that if we all just embraced love, we could conquer poverty, hunger, injustice and violence. He went on to preach his naive belief that "Love is the way we will lay down our swords and shields, down by the riverside, to study war no more."
Yes, Bishop Michael Curry claims to believe that if we all embraced love, we could all disarm and live happily ever after.
Bishop Michael Curry supports gun control. Racist, classist and sexist gun control.
Yes, Bishop Michael Curry advocates racist gun control. And sexist gun control. Why is he such a misogynist? Because he's naive. Or he doesn't think things through.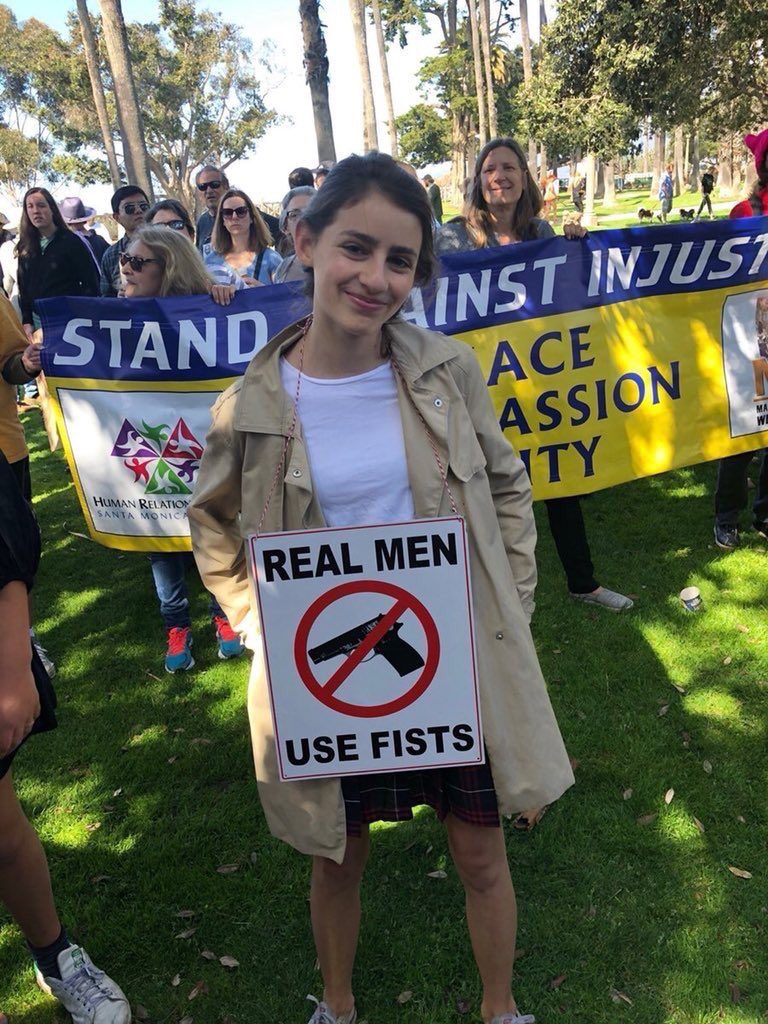 Real men use fists, huh?
Like this?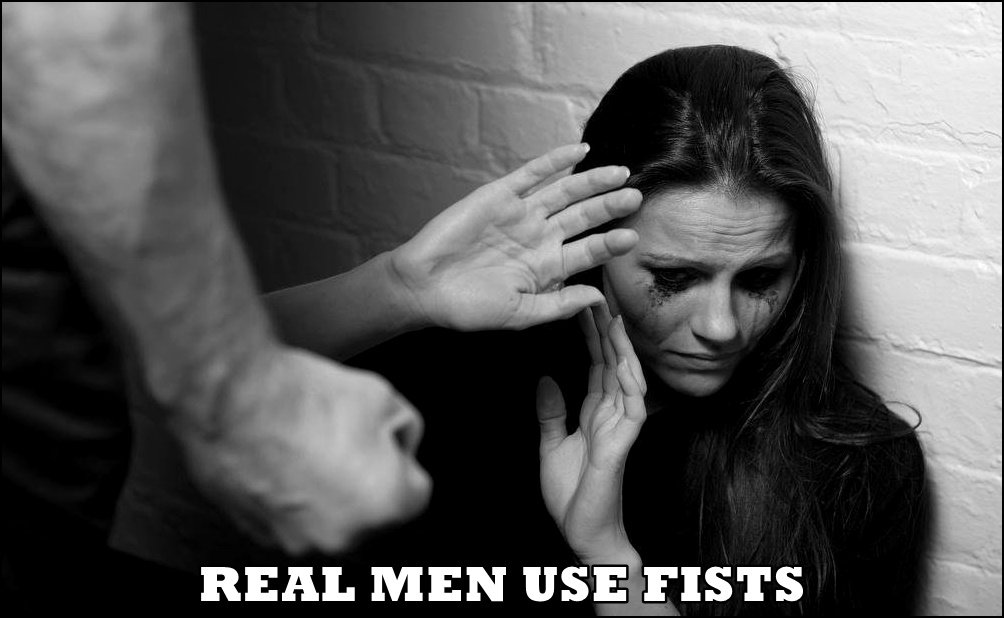 Yes, God made man and woman. Sam Colt made them equal.
You can't beat a woman that shoots.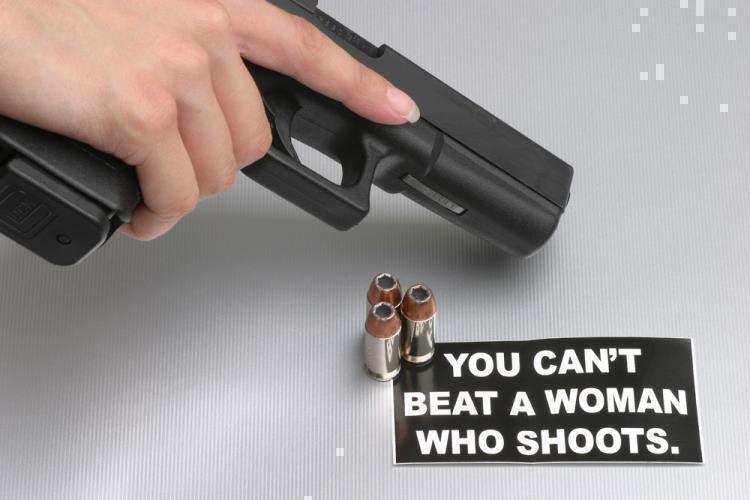 Isn't that right, Tio Hardiman?
And I'd remind David Holmes, Bishop Michael Curry and other supporters of gun confiscations and repealing the Second Amendment that the Civil Rights Act didn't stop the Klan. Men like this guy did.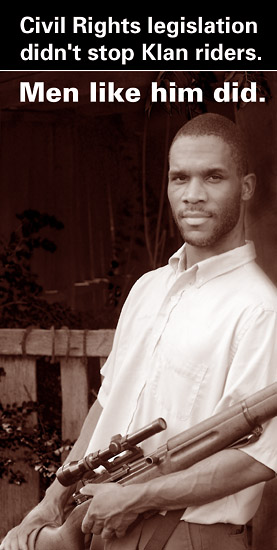 In the real world, when the people are disarmed, bad things often follow. Just ask the Jews in Germany ahead of World War II. Or the educated folks in Cambodia under Pol Pot. Or tens of millions more under Stalin's great purges. To say nothing of tens of millions in China under Chairman Mao as he followed through on plans to destroy "peasants" to achieve his "reforms".
It's not just governments either. Latin America, with its near-blanket prohibition on citizens owning guns has experienced 2.5 million homicides in the last 17 years. Wow, that's a lot of dead people. And the Left in America talks about the "30,000" people killed by guns in America each year. Of course, two-thirds of those are suicides, but heh, 30,000 sounds like a lot more than 10,000.
Of course, of those 10,000, the vast majority are homcides in Democrat-run cesspools – like Chicago and its 681 homicides in 2017. Yes, Chicago had almost 7% of America's homicides. And the overwhelming majority of those folks weren't Canadian Amish on their way to choir practice when they ran into hot lead. Speaking of running into hot lead, 3561 people acted as backstops for bullets last year. And less than two dozen of those were justifiable homcides. But they get counted as "gun deaths". Just like the victims of Islamic terror attacks.
With complete and total historical illiteracy today, gun control advocates demand returning to a blanket prohibition of arms for the common man. Civilization has tried that for quite some time. We call it the Medieval times, or for some, the Dark Ages.
Ol' Dave Holmes and the readers of Esquire probably would not like to return to life in the Dark Ages. Where the strong ran roughshod over the weak. Women of the time found themselves treated more as property than equals. Even into the 1700s, people merely accused of witchcraft oftentimes found themselves burned at the stake. The Medieval times stood as a time when brute force and violence, not civilized discourse, ruled the day.
Even if we discounted the horrific lessons of past history, mass gun confiscations for American citizens don't make sense. Don't even the historically illiterate fear giving the government headed by Donald Trump even more power over the common man?
Do gun control activists think at all?
The liberal thing to do would be to support liberty – by opposing gun-laws and other government control schemes. We need to progress toward a future of freedom not a system that reenacts past tyrannies!
No, Bishop Michael Curry, we don't support racist, sexist or classist gun control like you do. And Esquire Magazine, we won't roll over, sit in the back of the bus, OR surrender our guns to you.
And gentle reader, you shouldn't either.