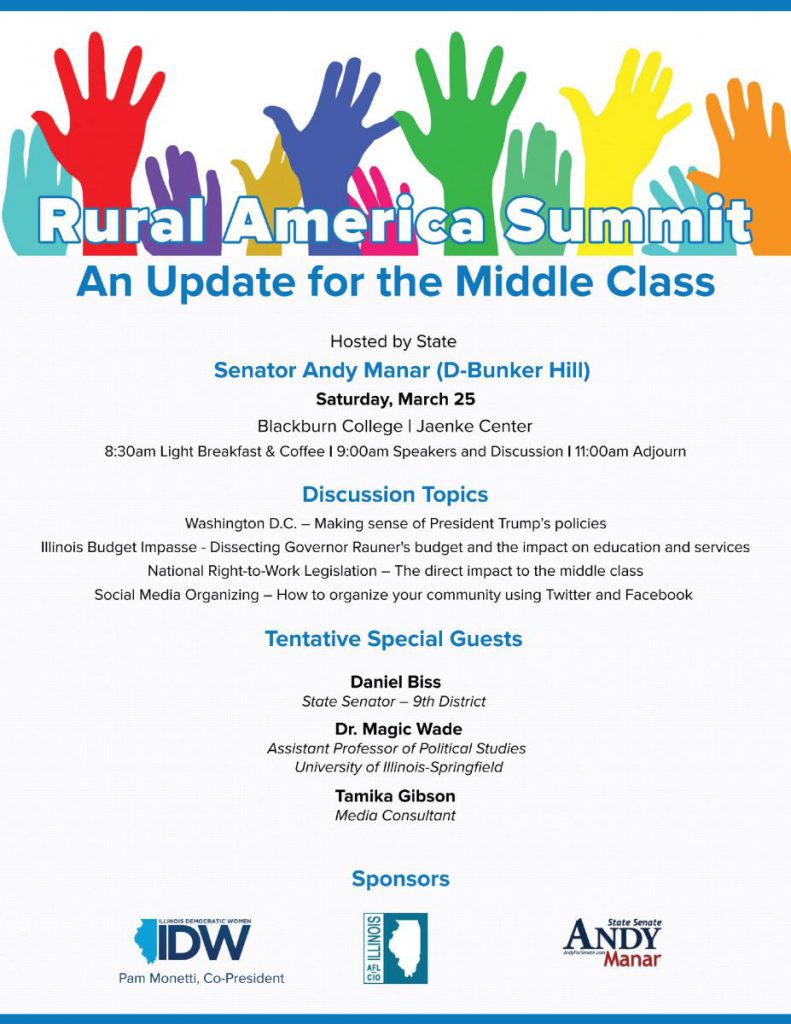 Action alert:
Senator Andy Manar is one of those squishy Democrat Senators from downstate that's playing cagey and wiley in his support (or lack thereof) for gun rights. We need to some gun owners from his neck of the woods to come out this event Saturday, March 25th.
Jaenke Center
Blackburn College
700 College Ave #1
Carlinville, IL 62626
Saturday, March 25th
8:30am
Ask him about his support for the gun rationing scheme known as the Illinois Gun Dealer Licensing Act proposal. That scheme would limit each of us to ten firearms tranfers per year. This bill is about putting Illinois gun dealers out of business as well. Even though guns sold at Illinois gun dealers take 13% longer to make it to crime scenes than the national average – 11.94 years. A lot can happen in 12 years. Ask him why all this urgency to add regulations on Illinois dealers who are already doing things better than the national average.
Also, ask him about his support for our suppressor bill.
And ask him to oppose the "Lethal Violence Order of Protection" bill. If he's not dead-set opposed to both the dealer licensing bill and the LVOP bill, hammer him on it. Write your local newspaper and publicize his wishy-washy position (or his support for those bills). This is activism in action – activism that gets results and gets politicians' attention.
Join Senator Manar

and a panel of guest speakers to discuss a range of topics, including President Trump's policies, Illinois' budget impasse, right-to-work policies and the impact on the middle class and how to utilize social media to organize your community.

The event will be held at the Jaenke Center at Blackburn College. Light breakfast and coffee will start at 8:30 AM with speakers scheduled to begin at 9:00 AM.

Discussion topics will include:

– Washington D.C. – Making sense of President Trump's policies

– Illinois Budget Impasse – Dissecting Gov. Rauner's budget and the impact on education and services

– National Right-to-Work Legislation – The direct impact to the middle class

– Social Media Organizing – How to organize your community using Twitter and Facebook

–Friends of Andy Manar