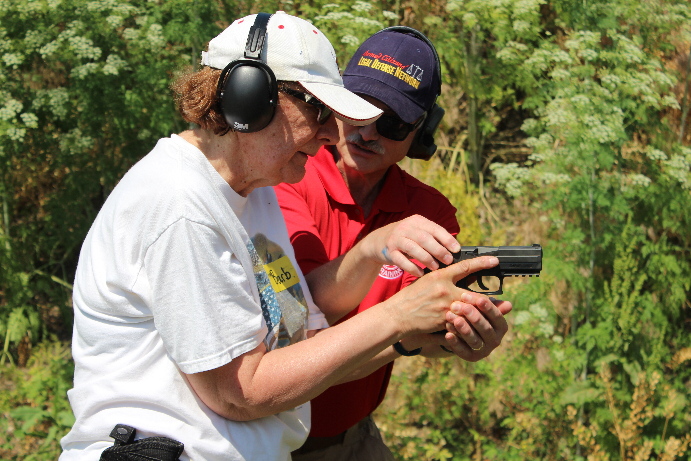 The Illinois General Assembly finally passed Illinois Firearm Concealed Carry Act in 2013 in the last hour of the last day of that year's spring legislative session – barely making it under the deadline of a federal court order to pass some form of carry.
House Speaker Michael Madigan wrote most of the bill that got passed into law.  He basically gave gun rights advocates an ultimatum:  take his bill – warts and all – or we would get a highly restrictive, may-issue bill written by a rabidly anti-gun Chicago Democrat.  We got behind the better bill.
Illinois' complex and at times onerous carry law requires 16 hours of training in order to apply.  Yeah, nobody should need that 0r a license to carry for that matter, but both are currently the law in Illinois.
The good news is that Illinois' training cadre has increased from 42 instructors who actively taught in 2012 to about 3300 today, so there are plenty of places to get the required training.
The bad news is that courses run the gamut from corner-cutting disasters (that sometimes lead to licenses getting revoked or denied) to comprehensive courses that exceed the minimums on all counts.
Instructors bring their own philosophies to CCW training.  Some see the whole thing as an unnecessary infringement and hit the bare minimums while others seek to maximize the lessons for students in every way possible.
GSL Defense Training's Essential Carry course is one of those comprehensive courses.  Coming in at about 18-hours and nearly 250 rounds fired, it makes a long but rewarding two days for participants.  With over a dozen talented, patient and skilled instructors, opportunities abound for everyone regardless of their pre-existing skill sets and knowledge of the law and tactics.
Students spend several hours handling and actually shooting real guns.  Students learn the fundamentals of drawing (including from concealment) and reholstering, in addition to how to use cover and shoot around barricades, how to think and shoot (or not shoot) under stressful conditions, and how to remedy malfunctions.
The GSLDT crew teach class registrants to shoot one-handed and let them practice it.  They see for themselves that with good technique, they too can shoot better than they ever imagined – even with just their support hand.   When they return to the classroom the legal lectures – extensive legal lectures – get delivered by real lawyers without subjecting anyone to a single Power Point slide.
Instructors are plentiful – from all walks of life, volunteering to provide the highest-quality of instruction because of their passion for teaching others how to empower themselves and lead safer lives.  The GSLDT instructor crew aren't Special Forces or SWAT cops (well, one when he had hair and muscles), but they are successful civilians who have extensive training and great communication skills to teach other civilians what they need to know and to have fun doing it.
The course touches on home defense strategies – and strategies for selecting a gun, ammunition and equipment – including the pros and cons of various carry methods for both men and women.  The proper care and feeding of firearms and so forth are included.  There's the Tueller Drill and its significance, counter-disarms, flashlight techniques, tactics (if it's a fair fight, your tactics suck), introduction to defensive shooting, how to avoid becoming a victim, downsides to using deadly force, physiological and psychological effects of body alarm situations and post-shooting interactions with bad guys, witnesses, and police.
Here are some photos from the most recent GSL Defense Training Essential Carry course held at in Bloomington June 11 & 12.
GSL Defense Training, LLC is a separate organization from Guns Save Life.  GSL Defense Training, LLC is a very strong supporter of Guns Save Life and its mission and we work together towards shared goals.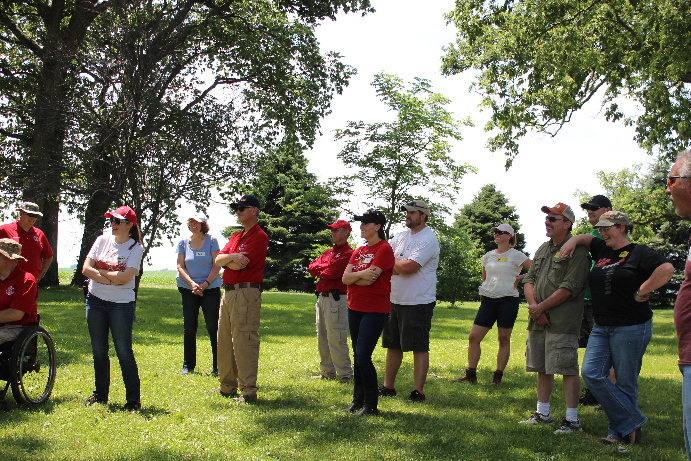 Laughs, not yawns.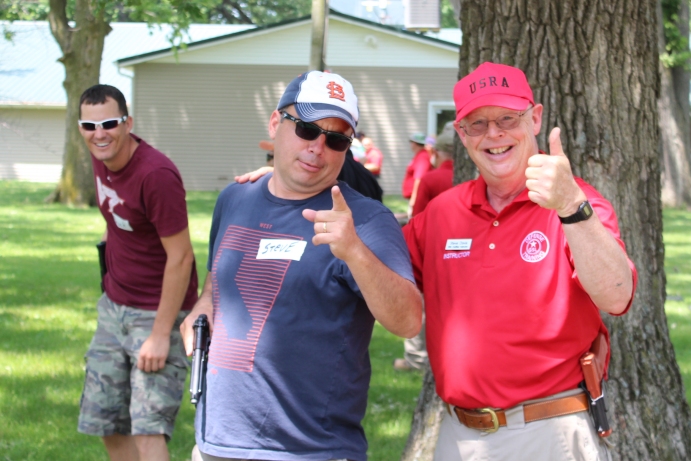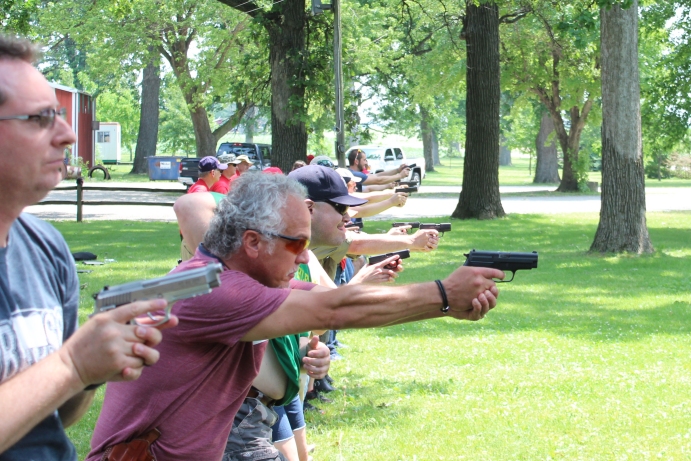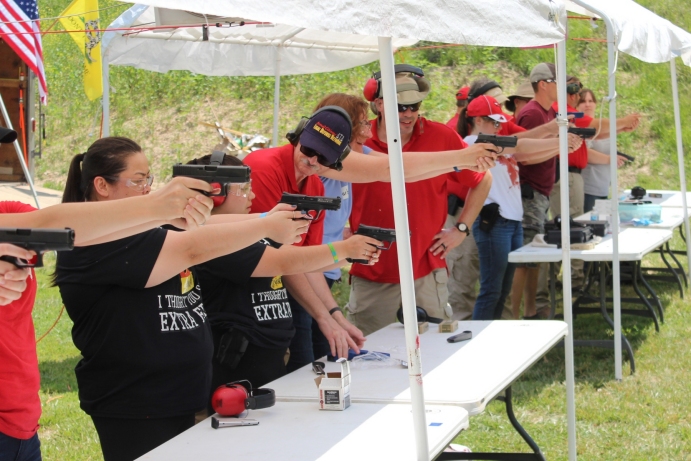 How many training groups provide passionate, charismatic and talented instructors from diverse backgrounds all sharing their knowledge and passion on a one-to-one ratio with students?  Better yet, when it gets hot, out come the canopies and fans!  Instructions come over a PA system so even those with poor hearing can hear the commands clearly.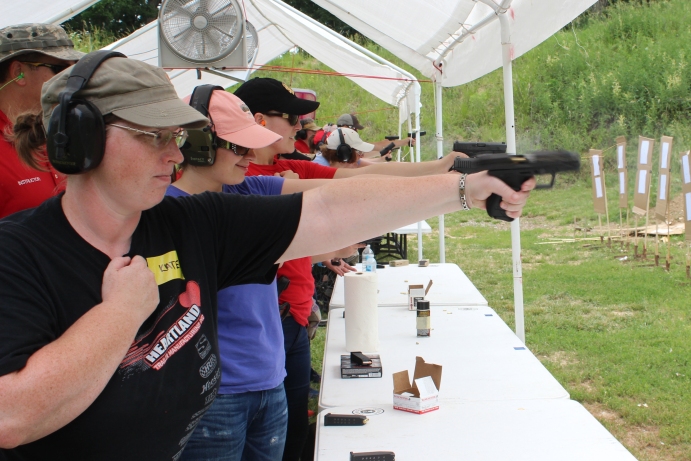 Before shooting with support-hand only, there were many groans and protestations.  "I'll never be able to do that," one woman said.  Five minutes later, the ladies were all pounding rounds into the target firing with their support hand only.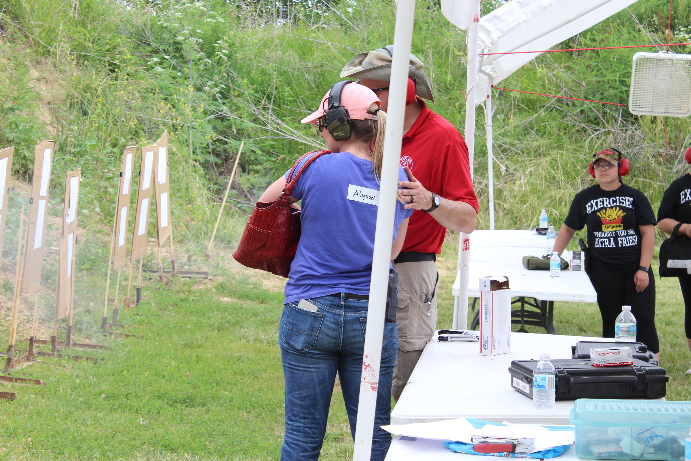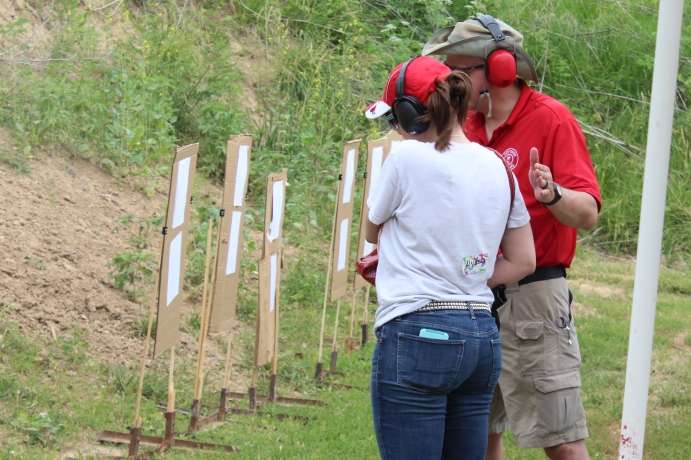 The ladies got an opportunity to shoot from a purse – a first-time for all of them at a very practical self-defense tactic.
Support hand shooting with the guys.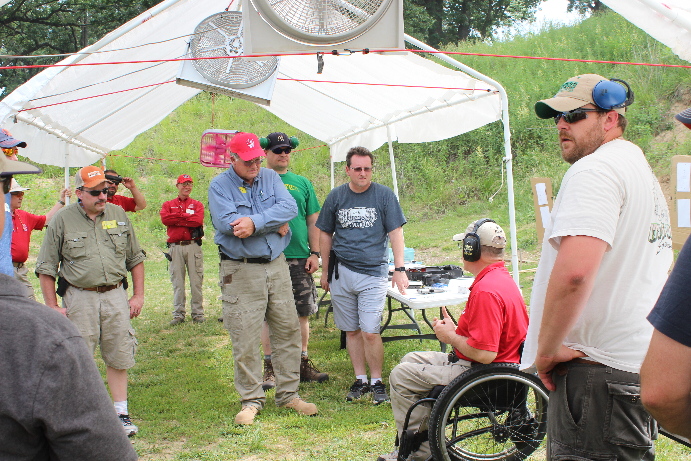 GSL Defense Training's Jeff Shuck discusses controlled pairs and double taps before demonstrating them for one of the groups.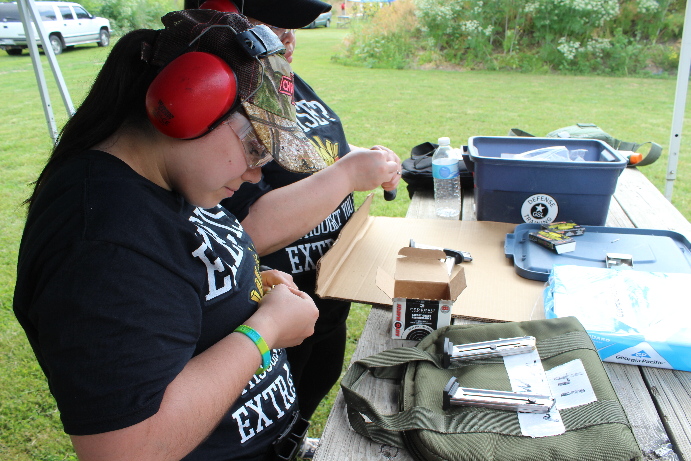 Students spent lots of time loading as we fired about 200 rounds over the two days.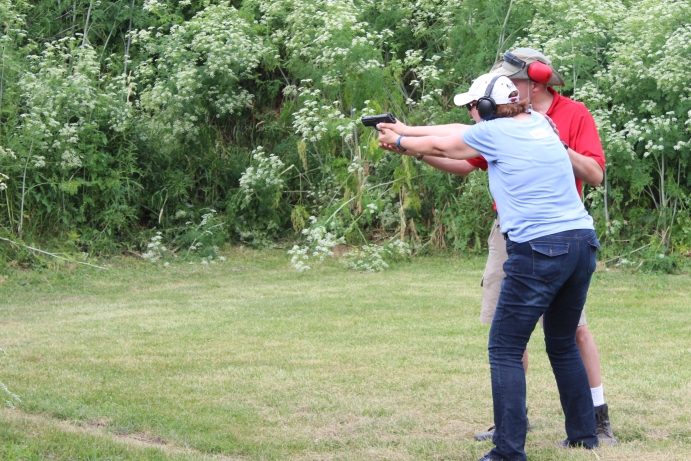 Lots of one-on-one help was available for anyone having problems.   Here John Boch helps one of the less experienced ladies with how to lean out from a barricade.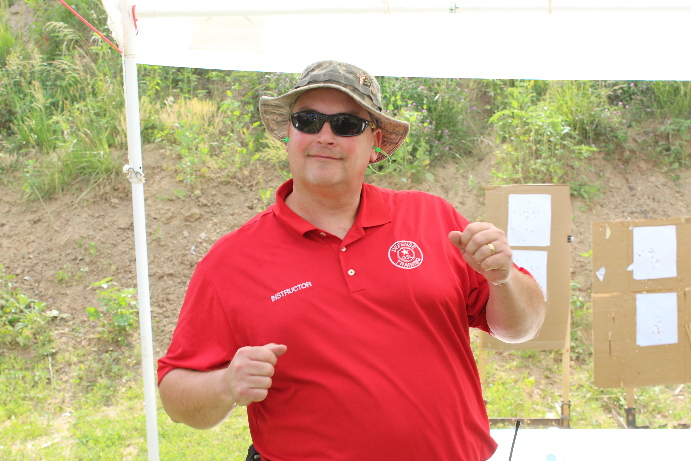 GSL Defense Training folks have fun.  Oh yeah, and music too.   The music helps create a more relaxed, easy-going atmosphere as the students approach the range.
For part of the finale Sunday, we had the students solve some "problems" – really discrimination targets that forced them to identify threats and innocents before shooting.
Reload!  Reload!
By Sunday, this mom not only had claws, but had sharpened them up nicely.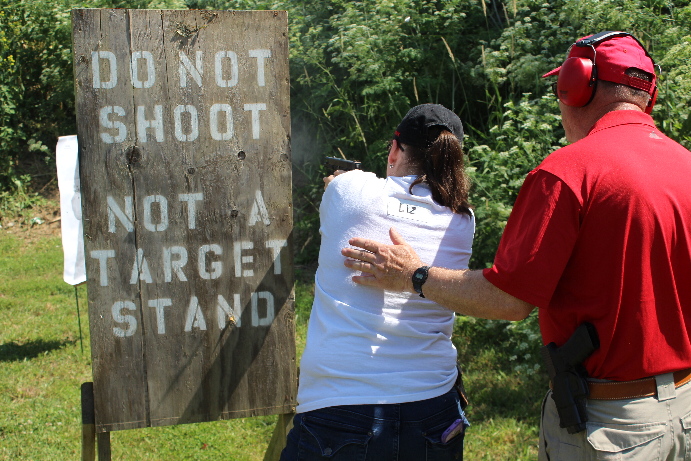 Having fun – and not taking things too seriously.