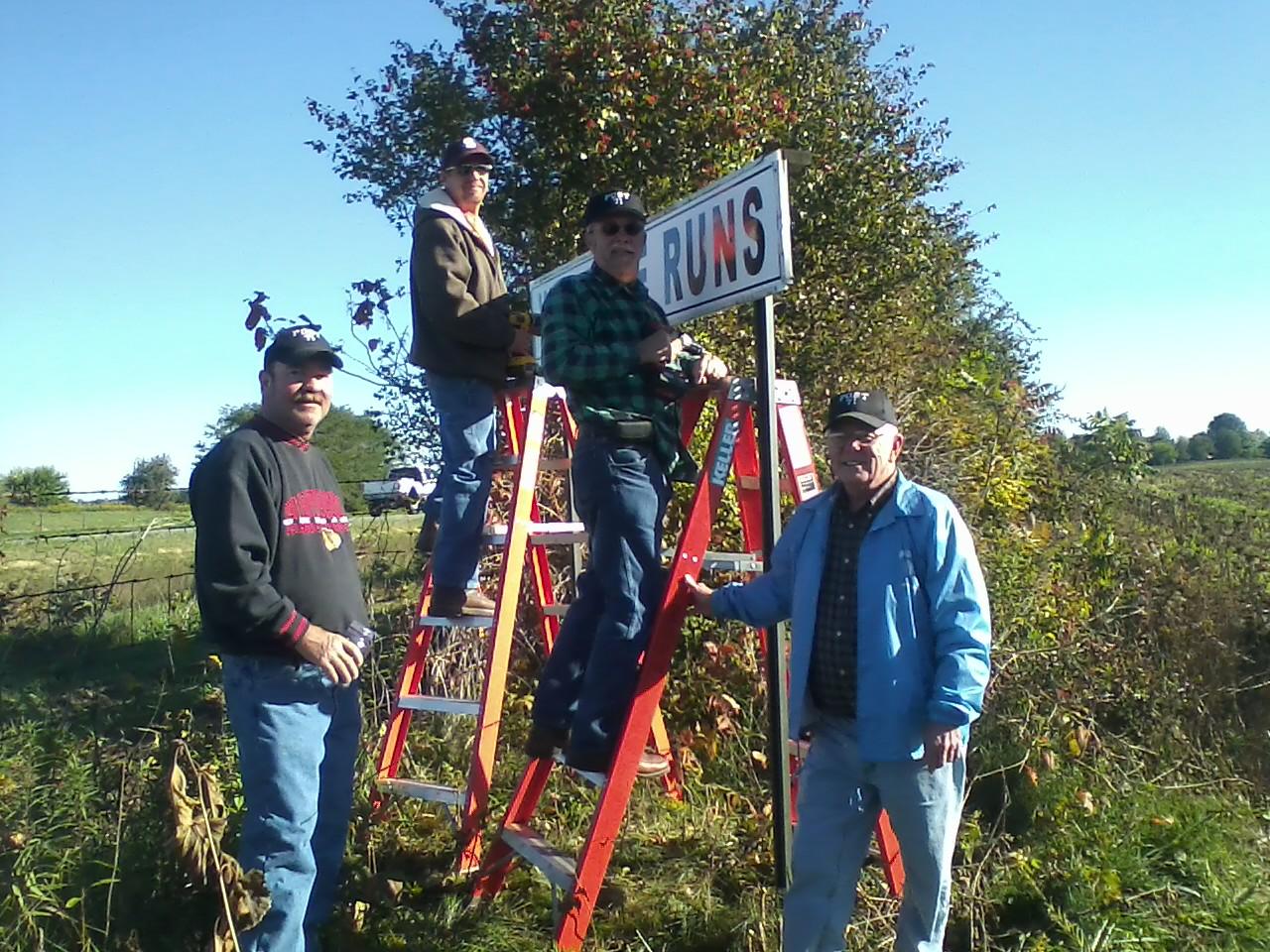 Mission Accomplished
by John Naese
Last week, a GSL Highway Sign crew went out and totally refurbished one set of our "Burma-style" sign sets, on westbound I-72 between White Heath and Monticello, and got a good start on refurbishing the other set, on the eastbound lanes at the same location. 
Today, we finished the job. 
Thanks to Bruce Brown, Gus Robertson, Gary Michael, David Swisher, and John Naese for going back out this morning, replacing two backer boards and then installing two more panels.  The completed message eastbound now reads, "Tell your senator, when he runs, ban the criminal, not the guns, GunsSaveLife.com". 
We were done by 9:15 am. 
Stay tuned, as we take advantage of the good fall weather and the crops being out of the fields to perform brush clearing, slogan swapping, and new construction on Burmas.  These signs get the word out to literally millions of people each year.  If you're a member of Guns Save Life, you can take pride of ownership in them. 
If you're not a member, consider joining and helping us educate the public.