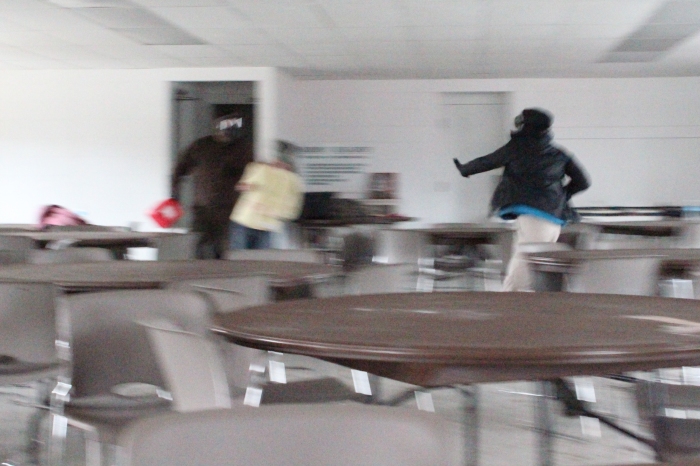 What are you doing this weekend, May 21 & 22?
Do you want to have some fun learning about personal safety?  And help others learn the same?  Including how not to be a victim, and get a free lunch too?
We're looking for about a dozen plus role-players and a handful of aggressors for the upcoming GSL Defense Training Critical Threat Management class on May 21 & 22, 2016.
Role players are "extras", people who simply add realism to our scenarios and some exercises as bystanders / innocent participants.  They seldom (almost never) get shot by the Airsoft pellets, so don't worry about coming home looking like you're a speckled bird or have a sudden-onset case of chicken pox.
Aggressors are just that, and should wear extra clothing to avoid those painful airsoft strikes that aggressors are often want to receive when they are acting like bad guys in our scenarios.  Previous experience is not required.  We'll train you on the pre-violence and pre-incident body language indicators we want you to do as part of the scenarios.  You'll be the living, thinking, (and acting) "bad guys" in the scenarios.  Sometimes you'll be the solo bad guy/girl and other times, you'll be working on concert with other bad guys.
We need male, female, young and old.  Under 18s are not only "okay", but we could use a few, with mom and dad's permission.  Under 18s will serve in "role-player" roles only (unless they really want to be an aggressor, and only then with parents' permission and under our careful supervision), and most likely will not be hit by any airsoft pellets, but they'll still have a chance to learn and work on their acting skills!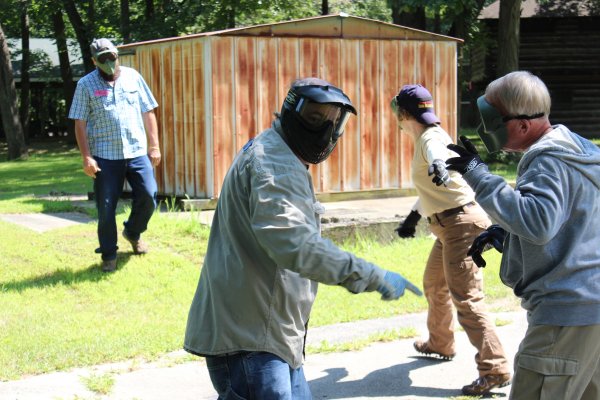 The role-playing aspect will be Saturday morning from 0830 until about 1p and then again on Sunday afternoon from about 1:00-5:00pm.  We'll provide safety gear for you.
What's in it for you?
Education.  And lunch.
We'll feed you lunch if you want to stick around Saturday, and if you want to make a day of it (and Sunday), you can take in our lectures on Threat Identification and Management, Mindset, Asymmetrical Tactics, Legal Considerations to Using Deadly Force, and more.
You can also watch our practical exercises including Krav Maga and tactics.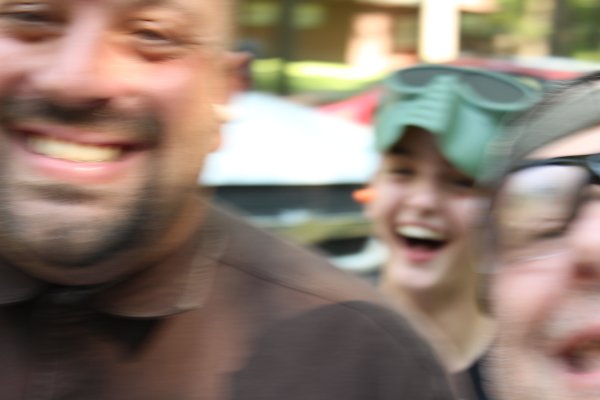 Plus it's a fun day with some fun people.  Learning things you can use to protect yourself and your loved ones and helping others do the same.
Here's a .pdf of the map and directions to the camp in Hudson, IL.  Class Location Timber Pointe