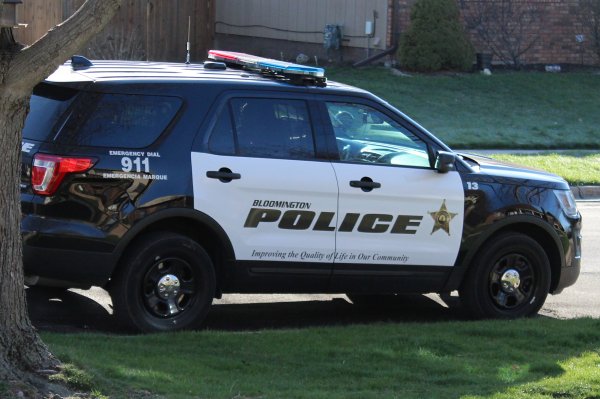 My Friday morning became more complicated when I noticed flat tires on the driver's side of my van. Seems one or more people targeted my vehicle and decided to puncture the tires with a sharp, round tool in the dead of night. Cowards.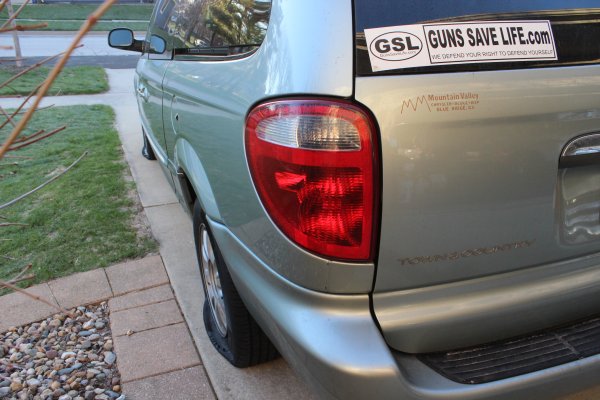 Given nobody else with cars outside had flats in my immediate neighborhood, I can't help but think this attack had something to do with my pro-gun advocacy work. After all, my neighbors and I all get along well and we like one another. What's more, anti-gunners have (and continue) to resort to felony criminal damage against Guns Save Life's highway signs. If radical gun haters are willing to commit felonies along busy interstates, why would they hesitate to commit criminal damage in the dead of night in a quiet neighborhood?
Bloomington Police came out and took a report.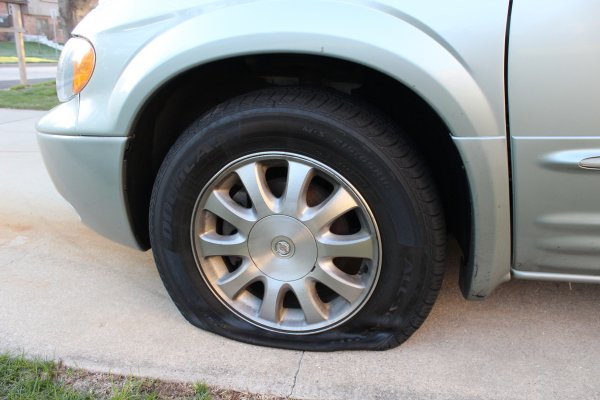 Later, I found two puncture holes in the middle of the front tire and another pair of in the rear tire. All of the punctures happened on the "top" of the tire under the fender as the van was parked.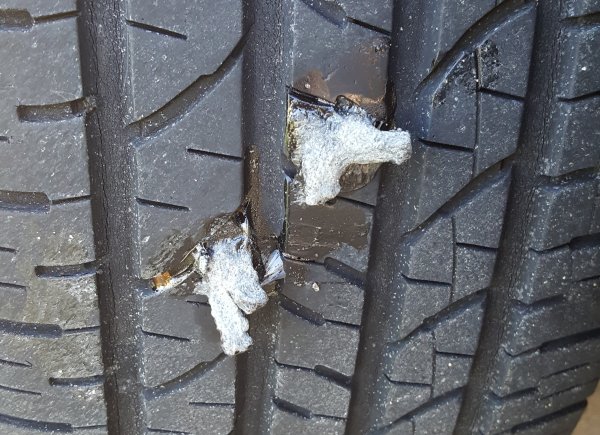 Front tire, post pllugging.
After fixing the front tire, I heard hissing from the rear. Sure enough.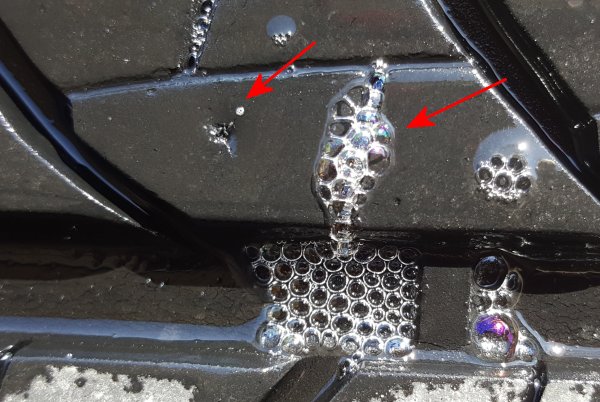 Rear tire.
I see a surveillance camera system in my future.