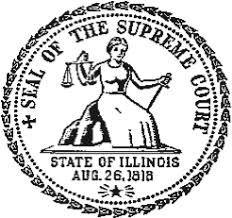 Photo Credit: Wikipedia.org
By Mike Keleher
On February 01, 2018, the Illinois Supreme Court released their verdict in The People of Illinois vs Julio Chairez and struck down a statute banning possession of a firearm 1000 feet from parks within the State of Illinois.
Chairez was arrested in Kane County, IL in possession of a firearm, and in 2013 pled guilty in Kane County Circuit Court to carrying a firearm near a park in Aurora, IL. Chairez received two years of probation as a result.
Appeals were lodged in part based upon the idea law abiding citizens who were legally carrying a firearm while travelling through the state with no criminal intent could unintentionally come within 1000 feet of public parks with little knowledge of their existence.
The state Attorney General's Office claimed the 1000-foot ban was not unfair or a comprehensive ban on carrying a weapon and exists to keep children safe in public parks.
Chief Justice Karmeier wrote the opinion for the court following the unanimous decision by the justices to find the statute unconstitutional and a significant limitation on lawful citizens and gun owners.
Karmeier held the law goes too far and innocent travel could become criminal in nature without any knowledge or intent by someone merely turning a corner and crossing into a firearm restricted zone. The statute related to Unlawful Use of a Weapon, 720 Illinois Compiled Statutes, 24-1(a)(4),(c)1.5, has been in place since 1993.
The court did not rule on other 1,000-foot bans in place for schools, courthouses, public transport or public housing.