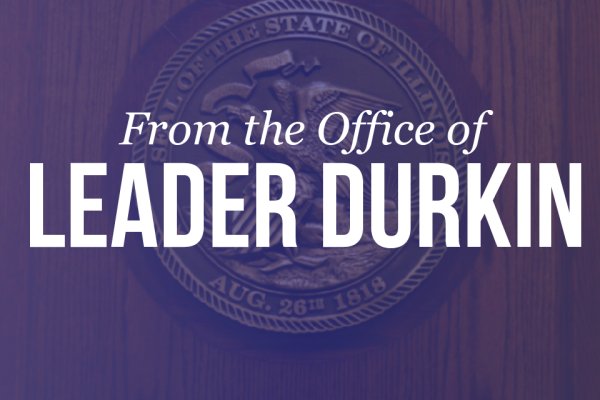 The Illinois House will return to session Tuesday. Most troubling, House Minority Leader Jim Durkin is urging his fellow Republicans to support the bill to ban magazines. Yes, Jim Durkin wants to send you to prison for 7 to 14 years for your Glock 17 magazines. Or your AR magazines. 7 to 14 years in prison!
And he's urging his fellow Republicans to vote for the bill – known as the "Bauer" Act – as well. From the Sun-Times:
Sneed also hears House Republican Leader Jim Durkin is encouraging Republican members to support the Bauer Act.
"Leader" Jim Durkin needs to hear from gun owners. Call his office Monday morning. And again Tuesday, as the magazine ban bill may "be ready for a vote" as soon as Tuesday. Tell the person answering that you are opposed to all of these gun control bills. Tell them you're opposed to the magazine ban and how you would urge Mister Jim Durkin to urge the same with his fellow Republican caucus.
When they ask you where you live, you tell them where you live and note that Mister Durkin (not "Representative", not "Lord", not "His Royal Highness" and surely not "the Honorable") is the Republican leader for the entire state of Illinois. And we're watching him and will hold him accountable for his actions.
Indeed, lllinois' 2.25 million gun owners will be watching him very carefully.
Believe it or not, Jim Durkin wanted the endorsement of gun owners prior to this recent push for gun control. Does he feel entitled to it? Heya Jim, you gotta earn those endorsements, they aren't given away. Right now, you're on your way to the uh, ahem, "brown" list.
What's more, Jim: Illinois Republicans – at all levels – may find political donations a lot harder to come by if the party's "leaders" persist on selling out their constituents on core values.

Jim Durkin's contact numbers:
State Rep Jim Durkin
District Office # (630) 325-2028
Springfield Office # (217) 782-0494