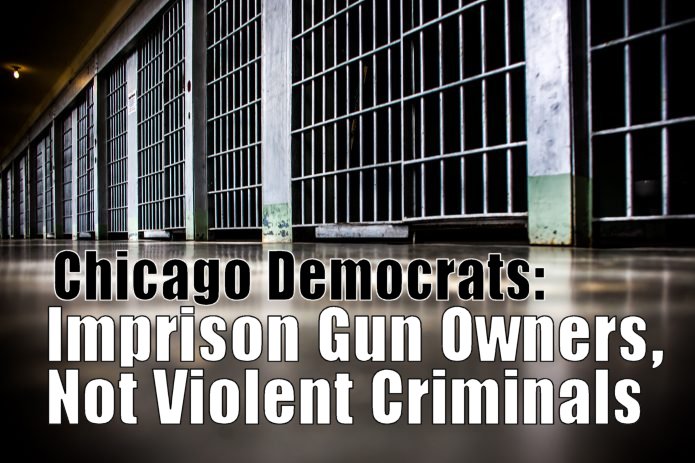 Chicago's radical Democrats seek to make felons out of Illinois' most law-abiding residents while ignoring the true criminals in their midst. It's almost as if the Chicago's Democratic Machine prefers violent crime over law-abiding folks owning those icky guns.
How bad is the criminal justice system in Chicago? Sit down. Take a second blood pressure pill and remember, these same politicians just voted to effectively drive most gun stores out of business yesterday. Photos and profiles via CWB Chicago.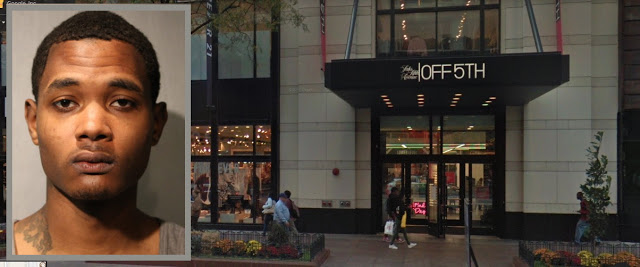 Meet Clarence Britten
Last July, the now 20-year-old Britten (see photo above) bit a security guard at Macy's in downtown Chicago, according to cops. Charged with felony agg battery, retail theft, a judge agreed to a plea deal for misdemeanor battery and gave him conditional discharge. Steal stuff, bite a security guard and get off without even probation? Welcome to Chicago Justice. No wonder the TV series got cancelled.
The very next month, he flashed a pair of handguns at a Chick-fil-A, also downtown in the heart of Chicago's tourist and business center. He yelled threats, bragged of his Black Disciples gang affiliation. His little escapate earned him two felony counts of unlawful use of a loaded weapon, criminal damage, trespassing, reckless conduct, and possessing ammunition and a firearm without a Firearms Owner ID card. For all this, he pleaded out to a single misdemeanor unlawful use of a weapon for 18 months probation.
Just this week, he caught an arrest from an incident at Sak's Fifth Avenue – downtown again – where he pulled a black revolver on a security guard to allow him to escape capture after he stole two pair of shades.
Imagine all the armed robberies and thefts this scumbag committed without arrest from last fall through this past week? This time a judge put him in the klink without bail – a miracle in Chicago.
The Three Deadly Stooges: Terry Brewer, Antonio Dorsey and Demarcus Moore
Three hoodlums carjacked a woman in the Loop in the first block of Wacker Drive – you know, a supposedly "safe" area in Chicago. While holding her at gunpoint, they negotiated a donation of the woman's valuables to their cause and fled. Cops caught the three moments later after spotting them running.
If you guessed it wasn't their first dance with the law, you win an attaboy!
From CWB Chicago:
Court records show:

• Dorsey was paroled 26 days ago after serving less than one year of a two-year sentence for trying to mug a 53-year-old man in the Loop last February. Arresting officers said Dorsey was a member of the Gangster Disciples street gang. In addition to the two-year sentence, Judge Dianne Cannon ordered Dorsey to be on supervised release for one year.

• Moore was paroled in October after serving less than a year of a two-year sentence for possessing a defaced 14-inch sawed-off shotgun in an alley near his home last January. Moore, arresting officers said, is a member of the Conservative Vice Lords. In addition to a two-year sentence, Judge Charles Burns ordered Moore to be on supervised release for one year.

• Brewer is on probation for forcing his way into a man's Kia [Ed.: That's carjacking!] in the Loop on July 6, 2016. Since he was sentenced to probation and 130 hours of community service, the state has filed violation of probation papers against Brewer three times. His probation has been reinstated each time. In the most recent violation of probation motion, he was released January 5 on a recognizance bond by Judge Kevin Sheehan. Brewer may be experiencing a touch of déjà vu: The 2016 Kia invasion took place in the 100 block of East Lower Wacker Drive—almost exactly the same spot where he was arrested yesterday.
But Chicago Democrats seem a whole lot less interested in putting violent criminal predators in prison than law-abiding gun owners.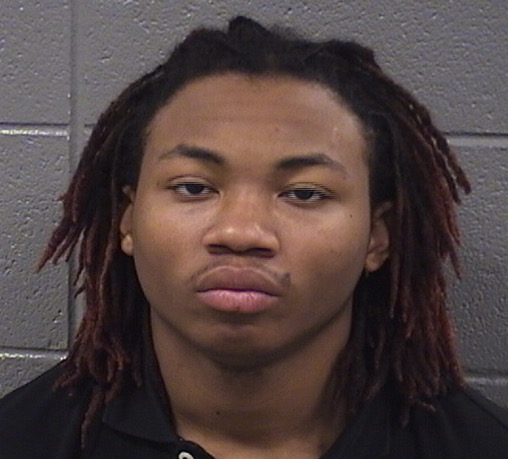 Delonte Sawyer: Young dog, same tricks
On the 2nd of February, Mr. Delonte Sawyer – got probation for beating and robbing some guy in Boystown. Yeah, he robbed a guy and beat him into the dirt for good measure, and a judge gave him probation. While turning his life around, cops caught him 11 days later. No, they didn't catch him at church, but instead beating and then robbing a CTA pedestrian in a tunnel downtown! You know, in the supposedly "safe" part of Chicago.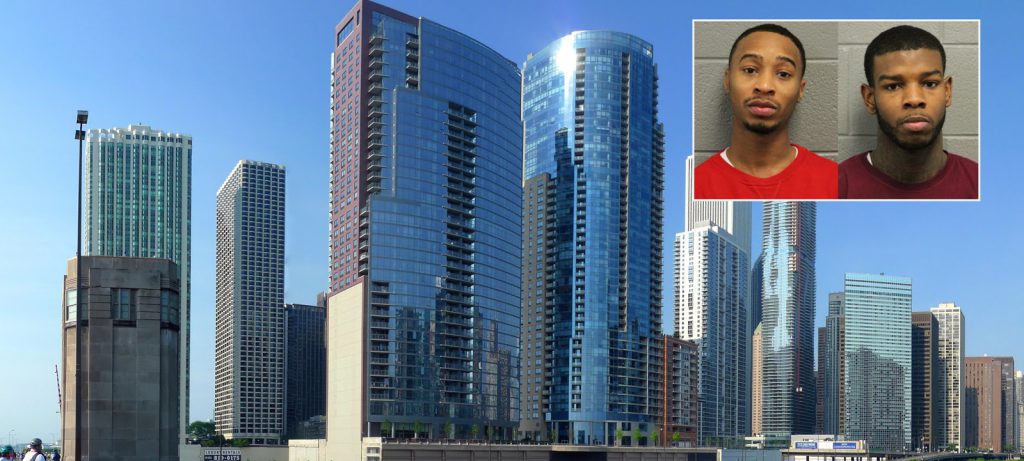 Income verification? Robert Robertson and Antwaun Walker
So, you have a guy named Antwaun Walker walk into your leasing office. You're renting VERY high end high-rise apartments overlooking Lake Michigan. This guy has an ankle bracelet (he's on electronic home monitoring for EIGHT pending gun charges), no job and no education. He does have a big envelope full of cash. It might raise some suspicions, right?
Nope. That envelope full of cash looks legit. No need to run a criminal background check or credit check.
When government agents go to do a home-check on this clown on electronic home monitoring, they found:
14 pounds of mary jane.
3 pounds of cocaine.
A handgun.
And Robert Robertson, a felon on parole for… wait for it! illlegal gun charges.
CWB Chicago has their past history of "catch and release":
While Walker served three years for aggravated battery of a police officer in 2011, he has also had some notable successes in Cook County courts.

In 2013, he was sentenced to three years in prison for being a felon in possession of a firearm. The state dropped all charges when Walker appealed.

In 2015, prosecutors charged him with 10 felonies including being a felon in possession of a firearm while on parole after police said they (Wait for it!) found him with a handgun in a car on the West Side. The case went to a bench trial and Judge Alfredo Maldonado found Walker not guilty on all charges.

Robinson was paroled last June after serving 3-1/2 months of a one-year sentence for (It's true!) having two guns in a park on the West Side. The state has revoked his parole and sent him back to Stateville Correctional Center. He is scheduled to be released on June 10.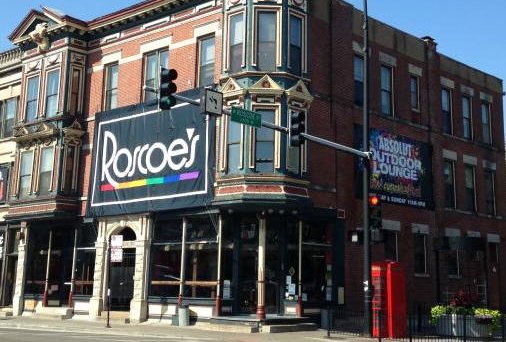 Meanwhile, $300,000 bail for threating a gay bar
All victims are equal in Chicago, only some are more equal than others. Take Shane Sleeper, who threatened a Roscoe's Tavern, a gay bar and dance club in Boystown. No weapons. No guns. No beatings. No felony history of drugs or armed robbery or rape. Just threats. He's being held on a $300,000 bond.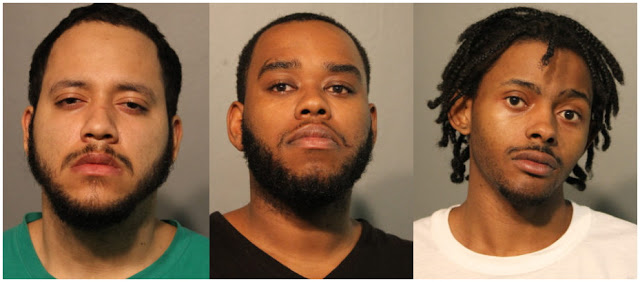 Break into cars, threatening folks with stolen golf clubs, obstruct traffic in Chicago? Get charged with misdemeanor.
Meet Kevin Carrau,Brian Conner and Clarence Davis (pictured above). At 9pm on a Friday night, this trio of wholesomeness and good cheer prowled the 2900 block of North Halsted, breaking into cars and threatening people with golf clubs while blocking traffic. That was after they terrorized a CVS drug store, stealing alcohol, ear buds… and underwear. Because paying for things is for chumps. Cops hooked up the career criminals and the Cook County State's Attorney's office leveled… misdemeanor charges against them. And a judge released them on their own recognizance.
CWB Chicago wrote about the disgust another judge have for the trio. And their history.
Cook County Judge Anthony Calabrese, facing three defendants accused of mob action and theft in Lakeview, shook his head in disbelief on Wednesday. All gang members and two sporting extensive arrest records, the trio had been charged only with misdemeanors and all were free on recognizance bonds.

…Brian Conner has racked up a list of 33 criminal cases in Cook County. In addition to the case we just told you about, he is currently awaiting trial for trespassing at a Boystown 7-Eleven store and also awaiting trial for trespassing at a Department of Homeland Security building in the Loop.

CWB has reported on Conner's arrests around Boystown for years. Accused of shoplifting and threatening security at Jewel-Osco last October. Shoplifting from the same store in 2015. Threatening to kill staff members at the Center on Halsted in 2015. Brandishing a two-bladed knife to threaten other Center on Halsted workers that same year. And, then, there was that suburban robbery in 2013. The list goes on and on.

We mentioned Clarence Davis just a couple of days ago. In September, Davis jumped in front of a cop who was chasing a robbery offender near Addison and Lake Shore Drive. "What, you can't catch him?" he taunted the cop. "You're too slow?" Davis pleaded guilty last year to obstructing police and received a 60-day sentence from Calabrese.

"Calabrese is always so amiable and polite to everyone but he was steamed," our man on the scene said. "I just kept thinking, damn, Kim Foxx, this is what you have unleashed on us."

Meet another Cruz.
Carlos "Lil Tank" Cruz put a .357 Magnum revolver to the head of a female at a light night gathering. Why the salty behavior? Well, the supply of cranberry juice had been running low and a female present had the temerity to make a drink with the juice. Cruz, an English doctoral student from Harvard, went off on her, drawing his gun to match the sophisticated prose rolling off his tongue: "B*tch, I'll f*cking kill you. I don't give a f*ck. Don't f*ck with me!"
Surprise, surprise, the police showed up. No, not the grammar cops, but the real variety.
I'll let CWB Chicago take it from there:
He's charged with unlawful use of a weapon by a felon, possessing a firearm without a valid Firearm Owner's ID card, and aggravated assault with a deadly weapon. Bail for Cruz, who is on supervised release for his second DUI, was set at $7,500 by Judge Sophia Atcherson. That means he would be released on the charge by posting a $750 deposit.

…CWB has regularly been reporting on the low bonds being handed out to accused gun offenders. Here are our reports from February 19, February 1, and January 14.
Too bad he didn't do it at Roscoe's and he might have gotten an appropriate bond. But at least they didn't release him on his own recognizance!
It's bad in Chicago. But politicians would rather legislate bans on guns and magazines than bans on criminals.
Yes, plenty in the criminal justice system know it too. They've even nicknamed one judge "Moses" and I'll tell you why: Because on Fridays, the judge sets "his people" free.