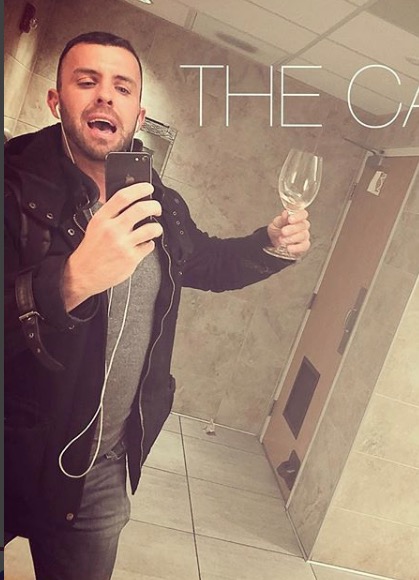 Meet Shane Sleeper, aged old enough to know better. He threatened to commit a mass murder at Sidetrack, a gay bar in the Boystown neighborhood of Chicago. "Orlando will come to Chicago," he messaged.
Cook County prosecutors actually got off their hind quarters and filed a slew of charges against Mr. Sleeper. CWBChicago has the list:
In court on Tuesday morning, prosecutors dropped the two misdemeanor cases that Sleeper had been held on and introduced ten "true bills" from a grand jury that charged Sleeper with much more serious crimes: two felony counts of terrorism-false threat; two felony counts of hate crime; two felony counts of stalking; seven felony counts of harassment-threatening to kill; three felony counts of repeated harassment-threatening to kill; felony impersonation of a peace officer; felony impersonation of an attorney; and misdemeanor counts of assault, electronic harassment-threat; phone harassment; repeated phone harassment; criminal trespass; and two counts of misdemeanor electronic harassment-obscene proposition.
Terrorism false threat? Does he become innocent of that charge if he carries out his threat? Isn't it a little early to proceed on the assumption that Mr. Sleeper is just a talker, and not a doer?
In any event, a judge ordered him held without bail. So what did Cook County Sheriff Tom Dart do?
He released Sleeper.
Of course, many in Chicago are panicked with Sleeper on the lam.
Wanted

Dead or alive?
Sleeper is white, 5'11" tall and weighs 185 pounds, police said on Wednesday.

Sleeper's last known home address was at 3550 North Lake Shore Drive. During a request for lower bail in March, Sleeper told Judge Anthony Calabrese that he had a friend in Andersonville who had offered him shelter. His request for lowered bail was denied.

Police asked anyone with information about Sleeper's whereabouts to call 911.
You know the drill. If you see Mr. Sleeper prowling Chicago's streets, especially if armed in Boystown, call the police.
Remember, armed gays don't get bashed. Or slaughtered – like in the Muslim terror attack in Orlando.