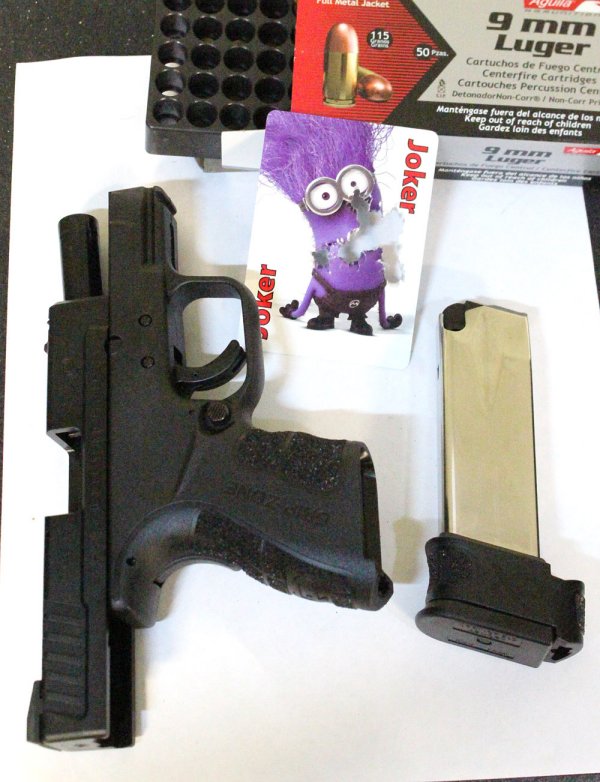 by John Boch
Springfield Armory, America's oldest gun maker, hit a home run with their new XD Mod.2 9mm subcompact pistol. It's everything a beginner or even an experienced pistolero could want in a defensive sidearm that handles like a dream.
I've said it before and I'll say it again, I'm a Glock guy. I like Glocks, in 9mm flavor at least, with the exception of the new Glock 43 which after shooting it last month, I promptly lost it in a boating accident caused by a broken finger from my Krav class.
Unfortunately for Glock USA, I tested the $550ish street price "Mod 2" right after my G43, and the contrast between the two pistols was night and day profound.
My lovely bride won this Mod.2 from the Newark Sportsman's Club by buying tickets for a fundraising project they held earlier this fall. Translation: Springfield didn't send this to me as a freebie "testing and evaluation" copy, so I owe them nothing.
Wendy had considered donating it to next year's HOOAH Deer Hunt for Heroes Golf Outing/Dinner, but that all changed after I shot it and I'll tell you why:
Feel: It felt good – like custom-made for my hand good – right out of the box. This new gun has adjustable grip panels, but no changes were needed. The grip texture is sort of sand-paperish in places (Springfield calls it "Grip Zone", but whatever). It's not obnoxious though. You'll be able to hold onto it when it gets wet or bloody, so that's good, but it's not so aggressive that your hands will feel like hamburger after a 500-round class.
It's not an ultra-light gun though, weighing in at 26ish ounces empty. Ultra-light guns are tougher to control on recoil, so don't hold that against the Mod.2.
Capacity: It runs with standard XD double-stack 9mm mags and comes with both a "shorty" 13-round mag and a full-size 16-round mag with a grip extension (a plus). In short, you will have plenty of bubble gum to go around should you get swarmed by hooligans.
Shooting it: The recoil was incredibly mild. Unbelievably mild. Profoundly mild. The first thought through my mind, "We're using this gun for recoil-sensitive new shooters in our GSL Defense Training classes!" The trigger was good right out of the box for a self-defense pistol. It's an IDEAL semi-auto for new shooters, despite its diminutive size as it is a dream to shoot.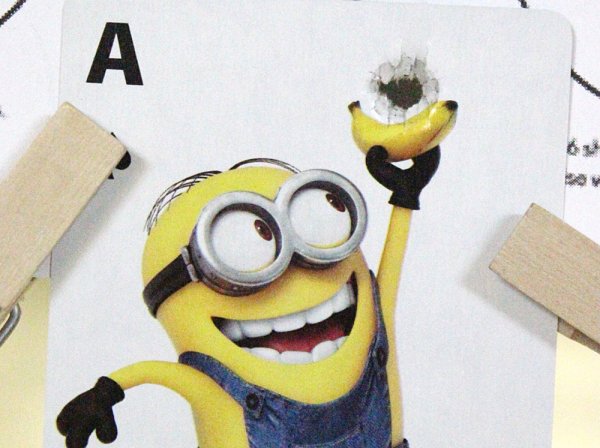 Accuracy: I put a 13-round mag into a ragged hole at 5-yards without working hard at all. I almost hit the banana on the first shot at 5 yards too (see above photo).
Reliability: Flawless. Not a hiccup in over 100 rounds fired, including 9mm +P Winchester Ranger 124gr. jacketed hollow points. It happily ate them all without a hiccup or a burp.
Summary: This is probably one of the best 9mm semi-auto pistols currently on the market for new shooters. Its mild recoil, good trigger, comfortable feel and controllability are ideal for any shooter, but especially for newer shooters or those who aren't going to practice a lot.
It'll be a good seller, too, assuring that you'll be able to find mass-produced high-quality holsters and gear for it without forcing you into buying custom rigs to carry it.