by John Boch
If you're like me, you peruse the flashlight aisle now and then to see what the masses are buying for illumination tools.
There's a lot of stuff out there, and if it's at your big box store it's probably a couple of years old in terms of LED technology and over-priced at that.
While I usually write about cutting-edge, high-performance products, this month I bring you a product that brings affordability and performance together.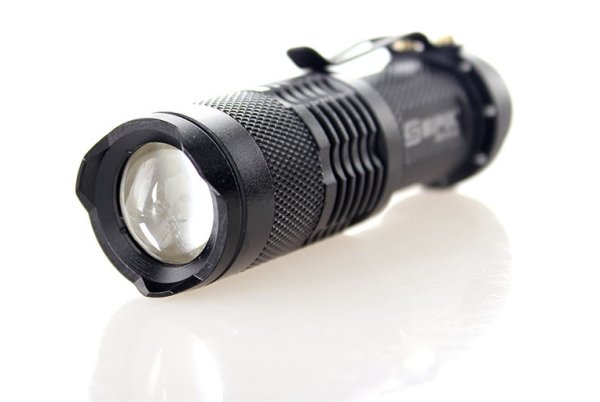 Meet the Sipik SK68. It's available for $4.99 from DealExtreme.com. Delivered.
My fellow GSL Defense Training instructor Peter Wheeler found this light and ordered
a bunch for door prizes. I've tried one for two months now and am impressed. Unlike President Obama, this light is bright and works reliably.
What do you get for one of your Lincolns? Throw in a single alkaline AA battery and you've got 120-lumens for 40 minutes. Throw in a rechargeable Lithium Ion battery and you're cooking with about 250+ lumens for about 30 minutes.
For those who are lumen illiterate, that's okay. With an alkaline AA battery, this puts out way more and whiter light than the old, clunky 5 D-cell MagLites from the 1980s.
The beam goes from a square spot to a very smooth flood by adjusting the head. There's one setting: On. There's no SOS, high-low-turbo-moonlight-disco settings that are sometimes found on cheap lights that try to do too much. It rides in your pocket with your spare change and pocket knife amicably and serves as a wonderful backup to your "burn their retinas off" tactical flashlight.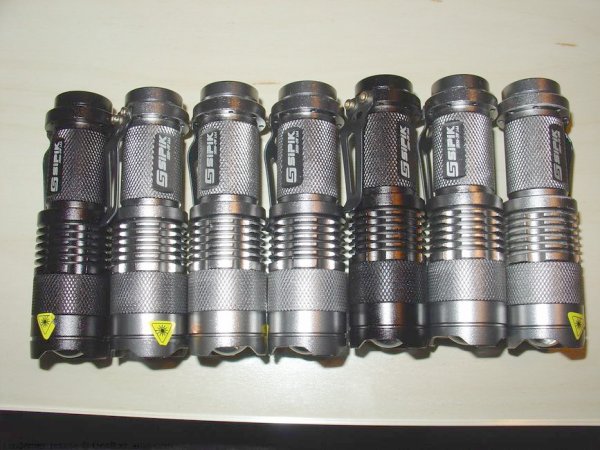 Pro-tip: Click the "enable bulk rate" option in your online cart at DealExtreme and order a half-dozen. Why? Your kids are going to steal them. Your spouse and maybe your girlfriend will each want one and you'll make a life-long friend by giving one to a friend in need. Or you can give them as gifts that will be appreciated for years to come.