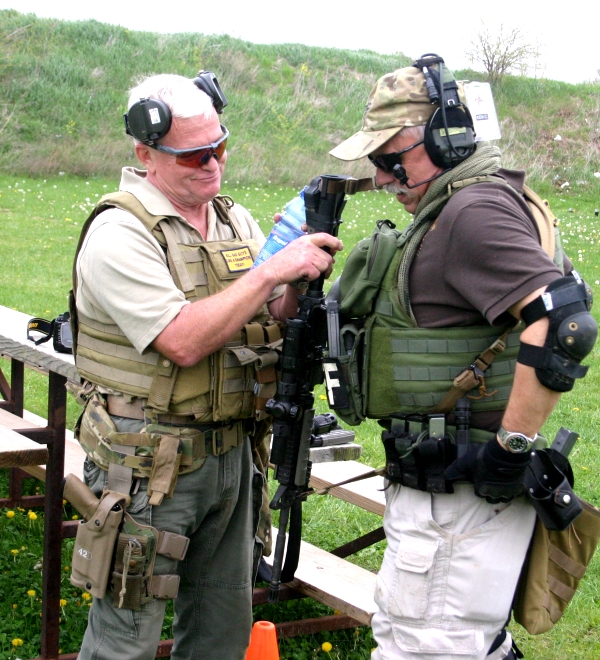 Multiple sources are reporting that Pat Rogers, the prolific writer, salty instructor and witty individual passed away of a heart attack this morning.
He was one of the greats, sharing his hard-won knowledge and experience with the best in the civilians, police and military worlds.  He cared for his students and when he called you "brother", he meant it.  He meant it like you were his brother in arms at the least – and for some he meant it like you were his biological brother.
I had the good fortune of taking a class from him at the Boone County (IN) Sheriff's office about ten years ago.  The weather was cold and rainy but the instruction was bright and outstanding.   I learned a lot (including how my thigh rig was utter junk).  We all shared laughs in that class – Pat, his assistant and my fellow students (although I think they were laughing at me more than with me a couple of times).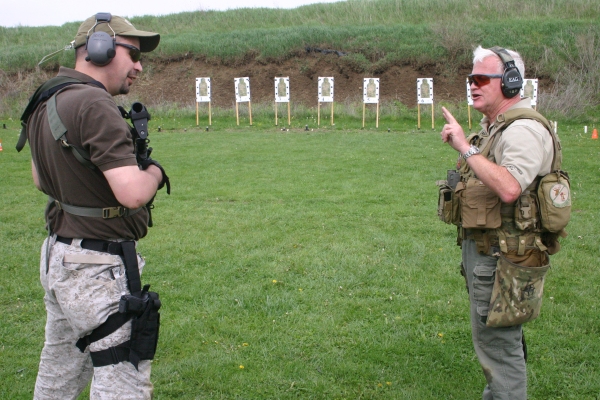 I learned more over dinner with Pat and some of the others.  Good times over good food.
After a couple of days, I had learned more about the guys there:  There were a couple of Secret Service agents, some military instructors from a number of high speed, low-drag outfits learning new things to share with men I thought were already at the apex of knowledge.  The local sheriff Ken Campbell was there – a great guy on his own.  There were SWAT guys and police instructors.  And there were a couple of us civilian instructors there.  It seemed like we were there for a week together, getting cold, wet and muddy while learning from one of the greatest instructors and one another.
Folks, if you haven't trained under people like Farnam, Ayoob and men like them, do it now.  Pat Rogers' death reminds us that they aren't going to live forever.  Men like them have forgotten more than most of us will ever know.