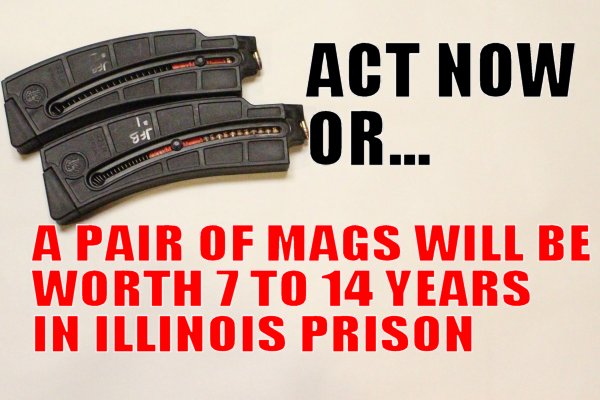 The five gun control bills highlighting Illinois House Speaker Michael Madigan's "GUN DAY" all passed out of committee on an 8-5 vote. Along party lines. Hard to believe, I know. Wednesday, they go to the Illinois House floor.
Here's the scoop. Speaker Madigan is in this to pass these five bills. This isn't just political theater to pander to the far left Chicagoland Democrat party base.
No, he aims to put them on Governor Rauner's desk. He wants to put Governor Rauner in a tough, tough spot (yet again) ahead of the fall election.
Of course, the bills have to make it through the Illinois Senate, but if the bills slip through the House, they will very likely make it through the Senate.
What's more, looking back at Bruce Rauner's decisions in 2017, he's given Michael Madigan pretty much everything Michael Madigan has wanted in an effort, the governor believes, to curry favor with suburban voters.
While Bruce Rauner has said he's pro-gun, our governor has backtracked on a number of topics important to his party.
To the bills:

While all these bills are anti-gun and anti-American, two stand out.
House Amendment 1 of House Bill 1469, is arguably the most troubling. This bill makes possession of two or more magazines with greater than 15 round capacity a Class 2 felony. Don't believe me? It's in the bill.
| | | |
| --- | --- | --- |
| 18 | | (d) Sentence. A person who knowingly delivers, sells, |
| 19 | | purchases, or causes to be delivered, sold, or purchased in |
| 20 | | violation of this Section a large capacity ammunition feeding |
| 21 | | device capable of holding more than 15 rounds of ammunition |
| 22 | | commits a Class 3 felony for a first violation and a Class 2 |
| 23 | | felony for a second or subsequent violation or for delivery or |
| 24 | | possession of 2 or more of these devices at the same time. |
That's 7 to 14 years in prison.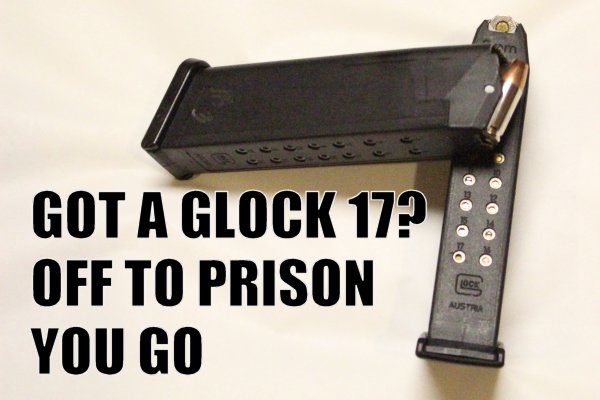 Oh yeah, same bill: If you've got body armor, you're getting arrested. Even if you're just trying to make it home after working the late shift at the convenience store. Or taxi driver. Or pizza delivery driver. On a good guy volunteering at a soup kitchen in the rough part of town. Commander Paul Bauer would never have approved of stripping good guys from the ability to protect themselves with body armor.
Also troubling: House Bill 1664 (Amendment 1). It allows for anonymous complaints to a State Police hotline to report someone with access to a firearm is a danger to him/herself and/or others. The problem (is it a feature, not a bug?) is that there are no penalties for unfounded complaints. There is complete anonymity (even if Rep. Willis can't pronounce that word to save her life). And the law mandates the Illinois State Police follow up on each and every call.
No doubt the anti-gun folks will look at Alinsky's Rules for Radicals and start making calls on family members they don't like. Or high-profile gun rights people like Todd Vandermyde, Richard Pearson, John Boch or Valinda Rowe. The Left knows that Walmart and Walgreens both sell burner phones. That's assuming a person doesn't want to skip acquiring a burner phone and instead pick up a phone in Aisle 12 of their local Walmart and just call out a certain hotline number.
When the ISP initiates an investigation from the call, they may "request" (that's a nice way of saying require) a psychological evaluation from an ISP-approved mental health provider. AT THE FOID-HOLDER'S EXPENSE. Those will not come cheap. And then there's the cost of lost time from work to jump through those "requested" hoops. Failure to pay for and receive said evaluation and you lose the FOID card and if you've got a CCW license, you lose that as well.
So yes, effective cops can have baseless allegations levelled by the families of arrestees. Prison / jail guards can enjoy much the same. And obviously, so can NRA members. Let's not forget: so can politicians on both sides of the aisle. And media talking heads. Then there's college professors and local school teachers with students unhappy about their grades. Who else would you like to get even with?
Remember, the ISP is legally obligated to divert resources to investigate each and every anonymous call.
The other bills:
House Amendment 1 to HB1468 increases the waiting period on black guns to 3 days.
House Amendment 1 to HB1467 is a bump stock / trigger crank ban.
House Amendment 1 to HB1465 is a ban on black guns, .50 caliber rifles and standard capacity magazines (anything that holds over 10 rounds) for 18-20-year-olds who can today buy, possess and use said firearms.
Call your Illinois House member. ESPECIALLY IF YOU LIVE IN THE SUBURBS OF CHICAGO or if you have a Democrat House member representing you.
You might want to go ahead and call your State Senator as well, because it's a pretty safe bet these will be headed to the Illinois Senate very, very soon after the House vote on Wednesday.
Don't have the contact info for your State Representative / Senator? No problem. Here's a search engine.
http://www.elections.il.gov/districtlocator/addressfinder.aspx
Make those calls. Tell them to VOTE NO on these gun control bills.