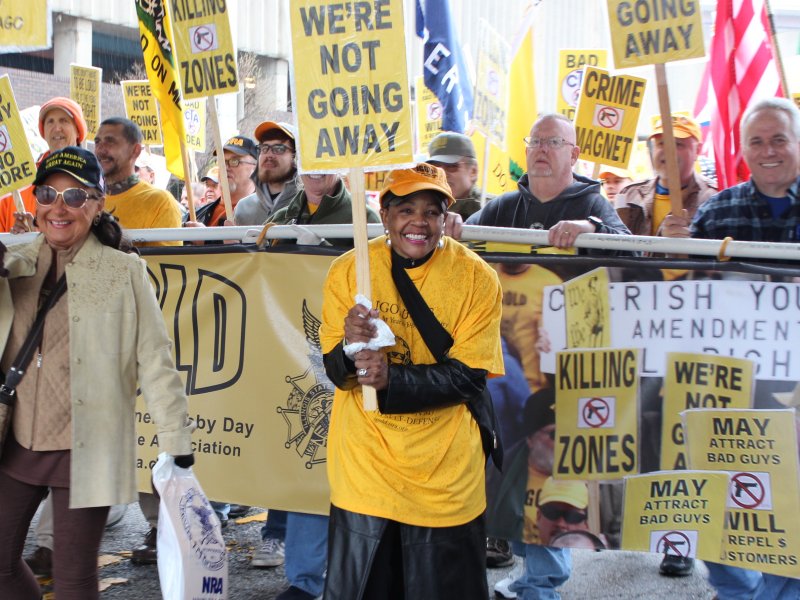 Lou's right. We need to remind folks on the website about IGOLD coming up in not even two weeks! From the Illinois State Rifle Association:
IGOLD

Illinois Gun Owner Lobby Day (IGOLD) was started back in the early '90's to put a face on Illinois gun owners. Up until that time the media had portrayed gun owners and those who believed in the Second Amendment as some knuckle dragging Neanderthal throw backs, barely worthy of being called humans. IGOLD helped change that although the mainstream media still labels gun owners that way, when they can get away with it.
The first ISRA Lobby Day was attended by about 200 people. Among those attending were four undercover policemen. In 2006, the ISRA joined with several other groups and ISRA Lobby Day became Illinois Gun Owner Lobby Day (IGOLD). The Illinois Gun Owner Lobby Day (IGOLD) has become the number one demonstration of citizens promoting gun owners' rights in the United States – the Illinois State Rifle Association (ISRA) is its primary sponsor. The crowds have grown each year. In 2013, 8200 gun owners showed up to lobby their legislators and to become the face of all the gun owners in Illinois. Because of IGOLD and other ISRA activities, gun owners have increased in stature in Illinois. I would like that number to reach 10,000 this year.
One of the early attendees of this big event was Otis McDonald. The court case known as McDonald et al. v. City of Chicago came about because of IGOLD.
IGOLD proves what law abiding gun owners can accomplish when they stick together. If you are a gun owner, you should make every effort to attend the IGOLD on April 25, 2018.
We would like every person who believes in the Second Amendment to be there – please invite everyone you know! This year we will be working to make the concealed carry law better and stopping the anti-gun groups. It is critical that we let politicians know how important our gun rights are; we will be supporting only those legislators who support our gun rights. IGOLD is the ideal time to demonstrate our commitment to the Second Amendment and the right of self-defense!
IGOLD, and the preservation of the Second Amendment rights, is an expensive undertaking that involves many people, many communications, many activities, and a lot of planning. To help offset these expenses, we will be offering opportunities to participate with raffles and donations – please enter the gun raffle or simply make a donation.
We look forward to seeing YOU in Springfield! Please plan for it!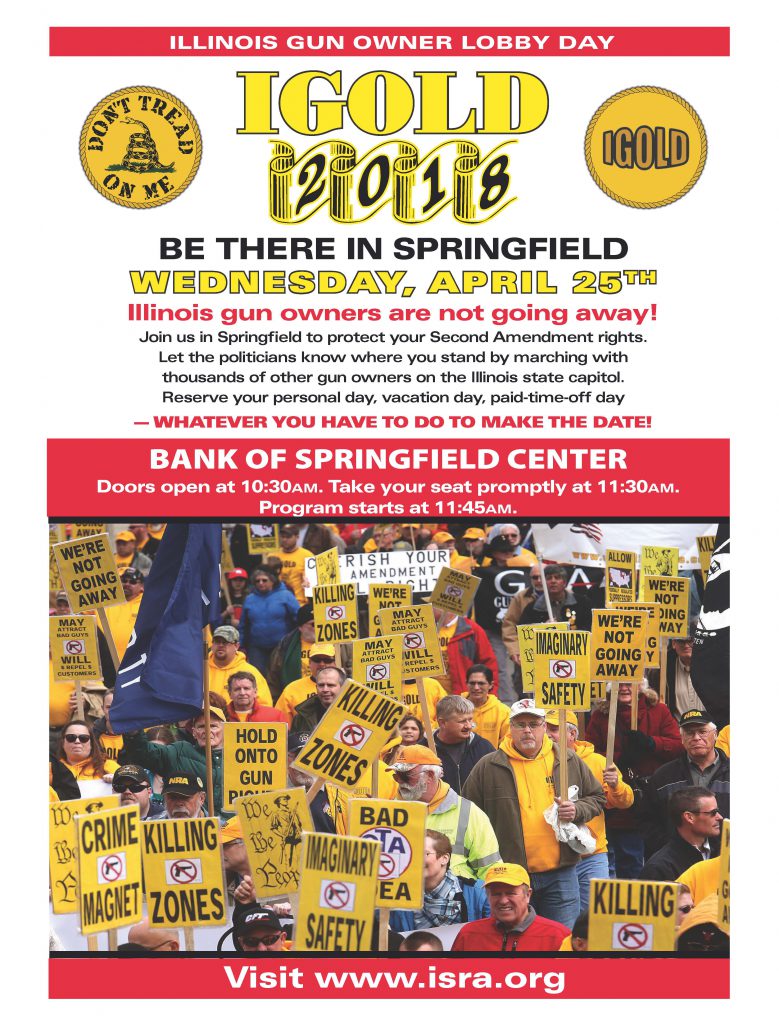 Additional:
Meet up at the Prairie Capital Convention Center around noon. March to the Capitol at 1:15ish. Educate legislators and help EMPOWER them to vote "NO" on gun control!