So I spoke with Stephen Willeford this afternoon, the man who stopped the Sutherland Springs, Texas church killer a few short weeks ago. He sounds like he's doing okay, all things considered.
He mentioned how his daughter followed him out of the house that fateful day as he ran towards the church. He sent her back inside to load a magazine, knowing that would keep her busy and out of harm's way. In a moment of candor, he said, "I didn't want her to see me fail if I did." He also noted that if he failed, she would certainly be next in the line of fire.
Earlier last week, I'd sent him a letter thanking him for his heroic act and offered him an honorary membership in Guns Save Life and mentioned that our GSL family might help replace his rifle and/or EOTech sight if police kept his rifle for evidence.
On behalf of Guns Save Life, I thanked him for his courageous act intervening in that terrible event at the First Baptist Church. "While you may not regard yourself as a hero, you certainly have earned a higher place in Heaven. You saved lives. Innocent lives. Lots of them," I wrote.
"Like pretty much everyone in America, we are glad you survived and hope you're doing as well as you can be considering what happened."
He read the latest couple of issues of GunNews I enclosed and indicated he would love to become a GSL member. And yes, he does have a replacement rifle, but it didn't come with an EOTech.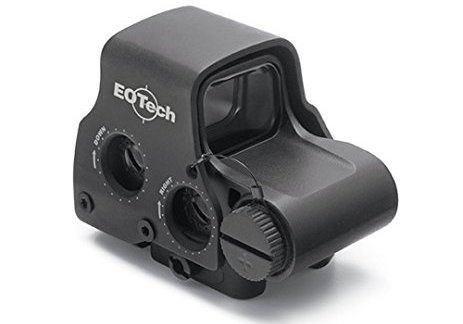 So, in talking with him, he described an EOTech EXPS2-2, and those run just shy of $600 with tax. Without going to GoFundMe, I'd like to see if we can get pledges to cover the cost of a replacement EOTech for Mr. Willeford. Never one to ask others to do what I'm not willing to do myself, I'll start it off with $25. Mail checks made out to Guns Save Life to:
GSL
PO Box 51
Savoy, IL 61874.
Or bring them to any one of our monthly meeting locations. Make a note in the memo that it's for the Willeford EOTech. Sorry, we don't do Paypal for political reasons.
Let's do this and get Mr. Willeford a new EOTech before Christmas. Thanks in advance for your support and help!