Are America's malls with "NO GUNS" policies safe for you and your kids and grandkids to visit?
That's a great question, given a pair of Muslim terror attacks a week apart at malls that shared policies and/or signage that prohibits law-abiding good guys from carrying guns on their premises.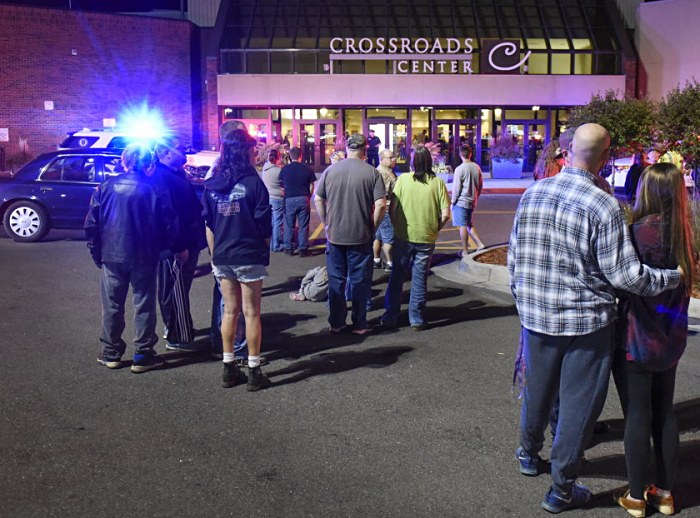 First, on September 17th, a Muslim radical with ties to ISIS went on a stabbing rampage at the Crossroads Mall in St. Cloud, Minnesota. His rampage came to a stop thanks to a good guy with a gun who ignored the mall's policies against guns and put three volleys of into the terrorist to save countless lives.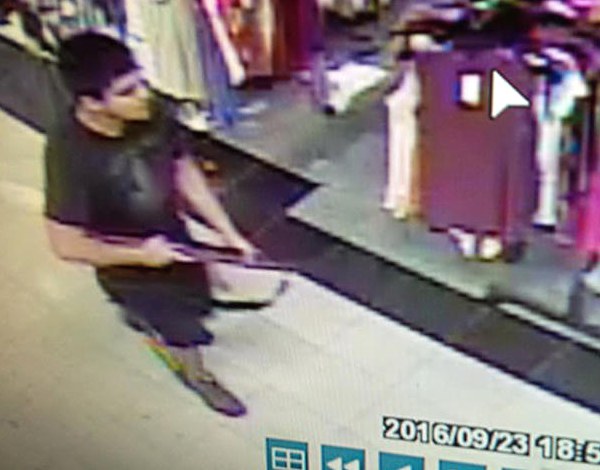 Then, less than a week later, a Turkish Muslim immigrant set on his own rampage in Washington State mall posted with "NO GUNS" signs. The Cascade Mall in Burlington, WA featured signage prohibiting good guys lawfully carrying guns. The mall management likes to brag on their "professional security services" that were nowhere to be found while the attacker committed his attack.
24-hour Professional Security Services:
Cascade Mall is committed to providing our guests with a safe, and secure shopping environment by providing 24-hour professional security services.

To enhance your safety, Cascade Mall has uniformed Security Officers patrolling the interior and exterior of the Mall. Guests are encouraged to contact a Security Officer for any questions, concerns, or if in need of assistance (i.e. jump starts, safety/security escorts.) We also offer courtesy escort service to help carry packages or accompany you to your vehicle. To contact an officer, please call 360-757-2080.
Unlike the Minnesota attack, there were no good guys who ignored the mall's prohibition on lawfully-carried guns by good guys to stop the attack.
In fact, the terrorist managed to escape in the confusion, but was apprehended the next day.
The little Muslim might have been atoning for his sinful lifestyle during his terror attack. He was a prohibited person when it came to gun ownership (yet had pictures on social media like the above), had a DUI, multiple arrests for domestic violence, and "friends" said they kicked him out of their place when they learned of him slinging dope and using his own "product".
The suspect, identified as [scumbag terrorist's name redacted], was arrested Saturday evening as he walked along a street in Oak Harbor. [scumbag terrorist's name redacted] will be turned over to the Skagit County Sheriff's Office, according to Island County authorities.

He is expected to appear in Skagit County District Court on Monday.

Skagit County court records show [scumbag terrorist's name redacted] has a criminal record that included three domestic-violence assault charges in both Burlington and Island County, with the victim identified as [scumbag terrorist's name redacted]'s stepfather. He also was arrested for drunken driving.
Island County District Court recrds show that [scumbag terrorist's name redacted] was told by a judge on Dec. 29 that he was not to possess a firearm.

. . . . A couple years ago, Marty Baldwin said he allowed the suspected gunman, who was homeless at the time, to move in with him and his wife. But Baldwin kicked him out a few months later after learning the younger man was using and selling drugs, he said

Baldwin said he called 911 Friday night after recognizing the man he knew as "Frankie" on TV.

. . . . Police said the suspect appeared to be a Hispanic male in his late teens to mid-20s with a close-shaved haircut. He used a long gun similar to a hunting rifle, Francis said.

However, according to the [scumbag terrorist's name redacted]'s father's Facebook page, [scumbag terrorist's name redacted] was born in Turkey. His father met and married [scumbag terrorist's name redacted]'s mother in Turkey and the family settled in Oak Harbor, according to the Facebook page.

Cammock said he is a legal permanent resident of the U.S.
Prudent Americans should ask themselves if patronizing gun-free shopping malls is a wise and prudent move in today's world.