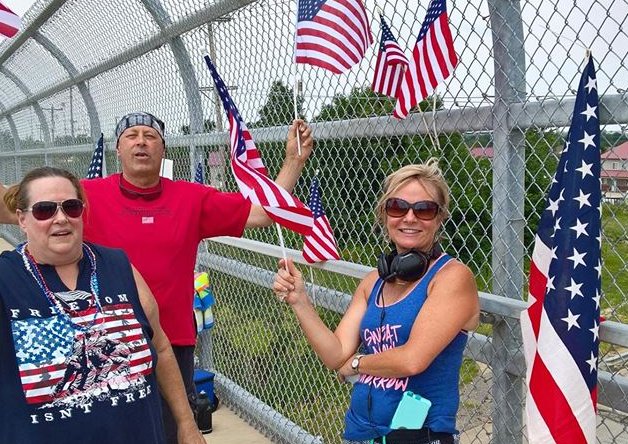 Hooligans in Dupage County aren't satisfied by banning the sale or display of any black rifles at the DuPage County Gun show. Nah, they want to "protest" against your mere presence as gun owners! So much for freedom of association, right? No surprise. They don't respect your First Amendment rights any more than your Second Amendment rights.
Rally at the DuPage County Fairgrounds at 8am

Our brothers and sisters at ISRA sent out this email alert, asking for folks to show up Sunday morning at 8am to counter the freedom-hating leftists.
URGENT ALERT – STEP UP TO PROTECT FREEDOM
GUN GRABBERS WILL TRY TO BLOCK THE DUPAGE COUNTY GUN SHOW THIS WEEKEND
YOU NEED TO BE THERE TO PROTECT YOUR RIGHTS; PROTECT YOUR FREEDOM; PROTECT YOUR GUNS


An antigun extremist group plans to disrupt the DuPage County Gun Show this Sunday morning.

The question you must ask yourself is whether you are going to let a bunch of loudmouths beat down your 2nd Amendment rights. Are you going to be submissive to people who don't know the meaning of liberty? Are you going to let them snatch your guns away from you?

If you answered "NO" to each of those questions, then you need to be at the DuPage County Fairgrounds, 2015 Manchester Rd, Wheaton, on Sunday, March 4, at 8:00 AM.

If you really, really care about your guns, be there.

WHAT YOU NEED TO DO TO PROTECT YOUR FREEDOM

1. Be at the DuPage County Fairgrounds, 2015 Manchester Rd, Wheaton, at 8:00 AM, Sunday, March 4
2. Be prepared to vigorously defend your 2nd Amendment Rights. Refuse to be bullied.
3. If members of the press are there, seek them out, engage them, tell them that you are a law-abiding gun owner
and you are sick and tired of being blamed for society's inability to control the criminally insane.
4. Pass this alert along to all your friends and family, tell them to be at the Fairgrounds on Sunday.
5. Post this alert to any and all Internet blogs, forums, or social media sites to which you belong.

REMEMBER – GUN CONTROL IS A DISEASE AND YOU ARE THE CURE
Yee haw, right?!
Rally in Bloomington at 1:30pm

For those of you not living north of I-80, there will be a family-friendly, CCW-friendly informal rally in Bloomington in front of the Bloomington Center for Performing Arts. 600 North East Street.
Free public parking lots are available within a block or two at most of the BCPA. Bring your friends, family, and flags (and a sign or two) and come join us. The weather's looking good and it is a noble endeavor to stand for freedom and liberty.
For more information, see our earlier post or the Facebook page.