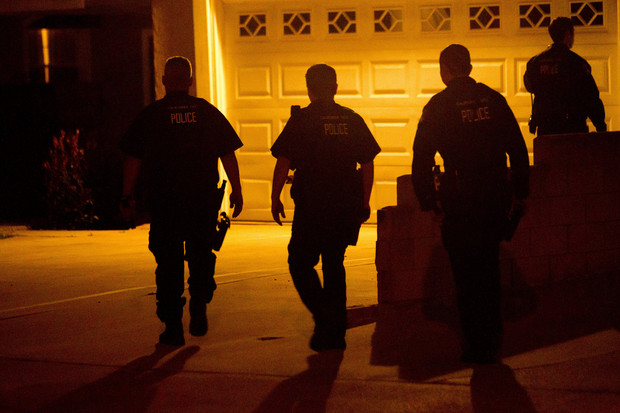 Democrat Kathleen Willis, a big fan of gun control, keeps bringing out revisions to her beloved Lethal Violence Order of Protections bill HB-2354. Yes, the bill Richard Pearson of ISRA dubbed the "Snitch Bill" over its original provisions to allow anonymous complaints against gun owners in an effort to strip them of their gun rights without due process.
The original bill featured the usual cast of gun-grabbing Democrats signing on as sponsors. Subsequent amendments narrowed the scope of those who may file for these orders to family and police officers. With these changes, the bill has picked up a number of Republican co-sponsors.
The bolded co-sponsors are Republicans.
Rumor has it that one group in Illinois may come out neutral on the bill if they have not already. And there's also rumor that the NRA is facing pressure to go neutral as well.
Guns Save Life remains steadfastly opposed to this bill and here's why:

This bill remains ripe for abuse.
How do we know? Easy. Illinois' existing Protective Orders are widely abused, particularly when couples find themselves involved in the turmoil of breakups. One party will file a dubious complaint against the other party in an effort to secure a bargaining chip for use in negotiations for property settlements or child custody matters. Once one side in a divorce has the power of the state behind them, it's an expensive and burdensome process to undo that – even if the original complaint was utterly without merit.
More than one judicial candidate has publicly lamented at Guns Save Life meetings on the high percentage of probably bogus protective order applications.
Yes, committing perjury under oath remains a felony in Illinois. Yet, some judges believe that as many as one third of all protective order applications are baseless and without merit.
There's nothing in this new bill that will come even close to guaranteeing the legitimacy of the filings seeking these protective orders.
More importantly, there's nothing in this bill that cannot be provided under current Illinois law.
Furthermore, police officers who have a reasonable and articulable suspicion that an individual is a threat to themselves or others doesn't need to jump through this cumbersome process. Police can act immediately under current law to begin an involuntary mental health committal process or affect an arrest if circumstances merit those actions to protect the public or the individual in question.
Guns Save Life will continue to oppose this bill because it opens up gun owners to the potential for great legal expense to defend against unfounded, baseless allegations.
Come back and see us when the bill is amended to include criminal and civil (financial) liability for those making unfounded complaints while at the same time providing meaningful protections not currently available under Illinois law and we can negotiate something. Until then, GSL opposes.