Meet State Representative Marty "The Dildo Salesman" Moylan (D-DesPlaines). He has led an interesting life to put it charitably. He has worked as a union electrician, bar owner and for his union over the years. And then he got into politics. For many years, Marty "The Dildo Salesman" had a side gig selling lingerie and dildos. Today, as the Democrat State Rep in District 55 (Des Plaines), Marty The Dildo Salesman would also like to take your guns, plain and simple.
Yes, it's true. Years ago, at work, Marty "The Dildo Salesman" reportedly freely boasted of his gig selling dildos and lingerie to his fellow electricians. Did Mrs. Moylan know of Marty's side job? We have to assume she knew about it.
To help sell some of that lingerie, he reportedly cajoled, sweet-talked or contracted with nice ladies to model the sexy-time clothes for the ladies. Of course, that's in addition to selling those candles, dildos and other sex products, of course.
Not only did Marty The Dildo Salesman make some money on the side, but former co-workers also say he boasted of extra-marital action on the side as well. It's unknown if the then-Mrs. Moylan knew about that.
I've heard of these sex-toy Tupperware-like parties where women will get together and (usually) one of the ladies will show off some perfumes, games, candles, lotions and romance-themed items. Of course, it's all done over snacks or finger food, and lots of wine in a warm, comfy atmosphere.
And in both instances where my friends' wives have gone, the ladies have told their hubbies that towards the latter part of the evening, the host will bring out the "heavy artillery" – the sex toys. You know, dildos, vibrators and vibrating rings and all those fun things.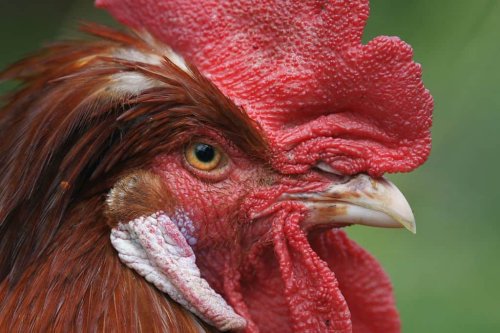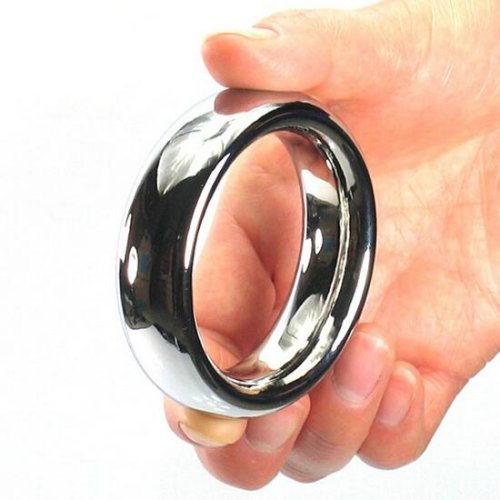 I have never heard of a guy bringing these products to one of these parties. No, these events usually are a women's-only event, sort of like baby and bridal showers. And while most kids don't dream of growing up to sell dildos, Marty's not your average kid. His former co-workers say ol' Marty "The Dildo Salesman" could sell ice cream to Eskimos. And Marty sold dildos like they were going out of style.
Today, we assume he no longer does dildo parties. We called his Des Plaines office and left a message asking for comment. He had not returned the call.
As we noted earlier, Marty Moylan loves gun control. In fact, Marty the Dildo Saleman supports any and all gun control. He reiterated his position at a recent debate with his Republican challenger and business entrepreneur Marilyn Smolenski. From the Chicago Tribune:
Moylan said he will "vote for any common sense gun legislation we can propose in Springfield" and is a "staunch advocate for increased limitations on high-capacity magazines, universal background checks and a ban on high-powered assault rifles and a ban on bump stocks."
Vote for? Heck, he's down as a sponsor or co-sponsor of virtually every piece of gun control legislation this year. Not too long ago, Marty the magnificent wanted to increase the cost of a FOID card to $100 or more. Yeah, a nice guy, irrespective of any reported mob ties, right?
Voters in November have a choice: More of the same sleazy Marty the Dildo Salesman who eagerly embraces more failed gun control. Or Marilyn Smolenski, who supports gun owners and gun rights. Marilyn Smolenski's successful business Nickel and Lace markets concealed carry apparel for women. She's a successful entrepreneur.
Marty has tried his hand at business ownership too. He bought a tavern and named it Marty's Ragtime bar. That establishment reportedly lost its liquor license over Marty's free-wheeling misuse of… guns.
Meanwhile, Smolenski's gritty, grassroots campaign has Marty and some in the State Democrat Party worried. Check this out, from the Tribune:
Madigan is the chairman of the Democratic Party of Illinois and controls its campaign spending. He is the only legislative leader in the country who is also a state party chairman. He's also chairman of three other active committees: Friends of Michael J. Madigan, the 13th Ward Democratic Association and Democratic Majority.

More than 60 sitting state representatives have received money from one or more of those committees over the course of their careers, totaling around $15 million. And many of the top recipients find themselves in tough races this fall.
As of June 1st, Illinois House Speaker Michael Madigan had ALREADY poured $981,242 into Marty the Dildo Salesman's re-election campaign per the Chicago Tribune article above. How much more has he sent? Time will tell.
In the meantime, if you know anyone in the 55th District – or live there yourself – let your friends know why it is important to get out and vote in November. Let them know about Marty's old side gig. And let them know that Marilyn Smolenski stands with gun owners.