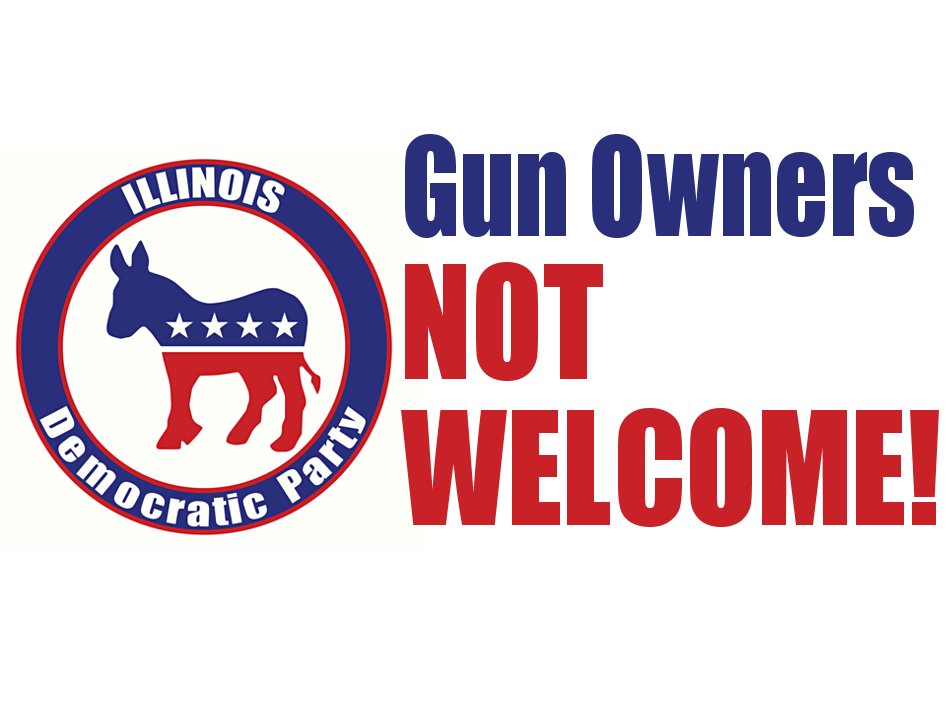 "There is no room for gun owners in the Illinois Democratic Party."

That certainly seems to be the case after progressive Democrat Marty Moylan introduced House Bill 4107. And his fellow Illinois Democrats jumped on board as co-sponsors:
That bill would effectively ban all semi-automatic rifles that can accept a magazine, and shotguns that hold five or more rounds. With shorty shells, that's pretty much all semi-automatic shotguns. All .50 caliber rifles would also be banned, along with .50 caliber ammo. And bump stocks and all trigger modifications and parts.
Ah, but Marty the Magnamimous and his fellow Illinois Democrats will allow existing owners to keep their semi-auto rifles. If they register themselves and their guns like sex offenders. And keep the guns inside their homes. The bill makes it a felony to leave your personal property with your registered gun(s). Do so and go directly to Illinois prison. Well, with the exception of a hunting trip or practice at the World Shooting Complex in Sparta, IL.
The bill also has a magazine ban on any magazine that holds 10+ rounds. Keep two and go to prison for at least four years. No grandfathering of existing magazines!
What's more, any gun with an adjustable trigger (as are common on many modern rifles), that's good for another four years in prison as a Class 2 felony. If you even have PARTS to complete a trigger job, that's a Class 2 felony.
Deeds trump words when it comes to recognizing gun rights. There is no room for gun owners in the Illinois Democratic Party.
What's more, in addition to all of the Illinois Democratic House and Senate members supporting gun control, every last one of the Democratic candidates for governor have called for more gun control. It's almost as if they are trying to one-up one another in topping the others' radical anti-gun platforms.
There is no room for gun owners in the Democratic Party