by Eric "Bear" St. Pierre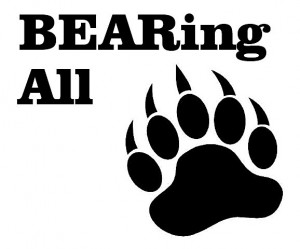 For our second installment of testing out gear while practicing your Second Amendment rights, I would like to focus on Alien Gear's Cloak Tuck 2.0 IWB Holster.
I have had curious GSL members and non-GSL folks who are becoming more interested in CCW ask about my thoughts on this holster. I think the skepticism about Alien Gear is in the low price of their products. When most IWB (Inside the Waist Band) Holsters are in the $80-$120 range and Alien Gear tops out less than $50.00 for a single holster and you can get two for less then $80.00. And I know some of you are saying to yourself, "but Bear Alien Gear just came out with their Cloak Tuck 3.0. Why aren't you reviewing that one?" Well because I haven't tested the 3.0 yet. It just came out!
Alien Gear has been very aggressive with their online marketing especially through social media. As mentioned one of the things that is attractive about the Alien Gear products is that they are inexpensive. When I first was looking to purchase the Alien Gear product I looked at many videos where folks were dogging the product. As I listened it seemed the problem was these "reviewers" weren't familiar with the proprietary aspects of the holsters, therefore they couldn't make educated assessments. Instead of educating themselves on the product they went with the cave man approach: It's new and scary it must be junk! I can tell you those other reviewers were dead wrong.
I decided to buy it and try it. I was put at ease when I called into customer service and spoke to a rep that assured me of their 30-day test drive, and if I wasn't happy for any reason I could return it for a full refund.
The Cloak Tuck 2.0 does everything as advertised. I wore it in different positions from 3 o'clock to 5 o'clock and found it comfortable no matter where I had it placed. At about 4:00 I couldn't even tell I was wearing it and had to check a couple of times to make sure my gun was still there. The Tuck 2.0 uses a very thin neoprene and faux leather with an ABS Polymer Core. It is very comfortable.
I was able to draw and re-holster my weapon with one hand, my gun stayed dry from sweat because the neoprene. I have had problems with other holsters allowing moisture to get to my gun and causing it to get surface rust. This never happened with the Cloak Tuck 2.0.
I really liked the neoprene feature of this holster. I do not like wearing straight leather or metal against my clothes. I have had many different instances, not just with holsters, where leather would get wet and then bleed into my clothes leaving a stain, or something metal getting moist and also leaving a rust stain on my clothing; both are unacceptable in my opinion.
Which brings me to my next feature I was impressed with concerning the Cloak Tuck 2.0. The clips provided were made of nylon; no worries for staining. I ended up switching out the standard clips for the C-Clips mostly out of curiosity, but I can tell you that I fell in love with the C-Clip. I like to wear western style belts and the C-Clip allowed me to wear these style belts without the clip interfering with the belts adornments. In fact I have replaced the clips on all my IWB holsters with Alien Gear's C-Clips because of this reason.
Lastly, I would like to mention Alien Gear's Forever Warranty. I was very impressed.
As I was testing the product I caused damage to the product not once, but twice. The first was when I was testing out carrying with the clips in different cants (positions) I may have put a little too much of the wrong type of lock tight in one of the nuts and when unscrewing the bolt I may have used too much Bear strength and ripped the bolt, neoprene, and leather away from the base of the holster, leaving a huge hole.
Secondly, I was curious as to how well the holster would stand up to vigorous activity. I may or may not have "forgotten" to take off my holster while "working out" in the wrestling ring. There may or may not be video of this on the internet. I may have cracked the ABS polymer core landing on my opponent after a front flip off the top rope. (My firearm was unloaded at this point, but surprisingly enough it stayed in place.) Well in both cases I was able to get new bases sent out to me with no problems. I just called in gave them my address and I had the new ones with in a couple of days. It couldn't have been easier.
To score the Alien Gear Cloak Tuck 2.0 I would have to give it 4.75 bear paws out of 5.
About the author:
Bear St. Pierre is Guns Save Life's president. He's also a professional wrestler, an ordained minister, business owner, and head of Cross Trail Outfitters in Illinois – a group that mentors young men into strong, Christian men.
He writes regular product reviews on concealed carry, firearms and outdoor-related equipment.
He's been (torture) testing different holster rigs and related accessories for months. Yes, even flashlights.
He runs these products, both dealer samples and private purchases, through the "Bear Test".
"What is the Bear Test?" you may ask. Well simple: He puts them through the "Time in the Life of Bear"!
To give you a little insight into what that means, he leads a rough and rugged lifestyle. When he's not working as a professional wrestler or as a youth group leader, he's managing businesses and serving as a gun rights organization president. He's indoors, outdoors and everywhere in between.
He much prefers the great outdoors, and that includes hunting, fishing, camping, hiking and one of his favorites: cutting down trees with chainsaws. He's getting too old to use the axe, even if the wife thinks it looks manly to cut down a tree the old-fashioned way.
He uses these products in our Illinois' world – hot, humid summers and cold winters, along with that rough and tumble lifestyle that's uniquely "Bear". This year, that includes torrential rainfall, and this Bear doesn't use umbrellas!
There have been some surprises, both good and bad, already. He'll be sharing those in coming product reviews. Indeed, part of the reviews may include customer service and return experiences for defective or non-performing gear. All of this as a service and benefit to our Guns Save Life members and GunNews readers.
Let the fun begin!