Advertise on GunsSaveLife.com website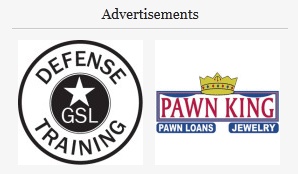 Advertising is available in three locations on GunsSaveLife.com.
Option #1:
The first option is the block of banner ads in the upper right corner of each page.  Advertisers can buy 1, 2, or even numbered multiple slots at $25 per slot per month, payable within 30 days of ad submission.  Vertical placement will be in the order in which orders are received, except for single panel ads which may slide up to fill an open slot above a multi-panel ad.
Option #2:
There is also a new block of ads below the calendar listing and control panels on each page.  These blocks will be sold on a similar basis and size to the upper right blocks, only the price will be $10 per panel per month.
These banner will appear on every page and are independent of advertisements published in GunNews Magazine.
Option #3:
This option is a blog post (left column articles) advertising a service, product, or event.  These left-hand column entries usually have a "front page" life of 2-4 days, depending on how active we are and how much news and information is happening in the world.
Full page advertisers in GunNews are offered one of these if they ask for it as a courtesy, complimentary.
There is also an option for a "GunNews" column entry for $100 each.  This "middle column" has a "front page" life of 2-4 weeks, and is chiefly composed of local origination articles reprinted from GunNews or other important items.
What are you getting?
In short: Eyeballs.  Lots of them, at that.  They are, by and large, very engaged in guns and gun rights.
For the year 2015, though August, we've averaged 6403 unique visitors per day.
Here are our stats from January 1 – February 10, 2014.
Geographically, 96% of our guests are from the USA.
Illinois residents comprise a little over 12% of our visitors.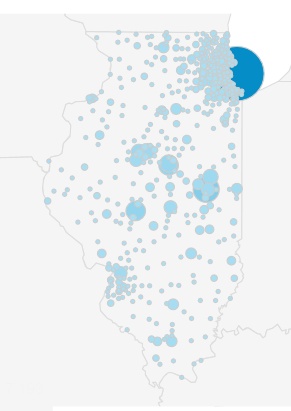 For just the Illinois visitors, they spend an average of 7:49 on on the site.  Champaign, Bloomington, Decatur, and Springfield-area visitors spend an average of over 12 minutes, each, on our site and someone in Urbana is really keeping an eye on us as Urbana visitors are averaging 29 minutes on the site!  Chicago folks are spending 5:25 on average.
To advertise on Guns Save Life, contact John Boch at templar223 at comcast.net or call 217 649-3702.
Thanks in advance.
Advertise in GunNews Magazine
Limited space is available for advertisements in GunNews Magazine.
The current circulation is now 20,000 copies, distributed mostly
in Illinois.  SIGN UP NOW.
| Ad rates | Once | 5+ times | One year |
| --- | --- | --- | --- |
| Full page | $350* | $320* | $300* ($3600 total) |
| Half page | $250 | $220 | $200   ($2400 total) |
| Quarter | $160 | $140 | $120   ($1440 total) |
| Eighth | $100 | $90 | $80   ($960 total) |
| Sixteenth | $55 | $50 | $45   ($540 total) |
* Full-page advertisers are offered a blog entry "ad" on GunsSaveLife.com, reprinting the ad or other text if requested.
Columns are 12.25" tall and 2.44" wide.
Deadline
The second Tuesday (general meeting day) of the month preceding
publication.
Ad Submissions
Ideally, ad should be in electronic format or camera / scanner
ready.  If in electronic format, Adobe InDesign (3.0) is
preferred, although Adobe .pdf will work.  They can be submitted
via email to templar223 at comcast.net or via CD or DVD to GunNews, PO
Box 51, Savoy, Illinois 61874.
If not in electronic format or camera ready, submit a basic
description of what the ad should look like (business name,
address, phone, product lines, prices, hours, message, etc) and we
will put an ad together for you.