John Boch, President
Frank Wright, Vice President
Larry Shurbet, Treasurer
Tammy Williams, Secretary
David Pike, Immediate Past President
Officers
John Boch,  President.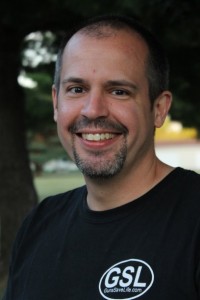 CCRA/GSL member for 15 years and VP for almost as long.  Lead instructor for GSL Defense Training with nearly 15-years experience as a handgun instructor and more recently rifle instructor as well, teaching hundreds of people (kids and adults like) basic firearm safety and handling skills each year.  Editor emeritus of GunNews.  Grew up in Hillsboro, IL.  University of Illinois - Urbana-Champaign Alumni.  Works as an office manager during the day, publication editor at night and firearms instructor on the weekends.
Firearm training junkie.  Graduate of shooting schools taught by nationally-known instructors Massad Ayoob (Lethal Force Institute, 299/300 qualification score), John Farnam (Defense Training International), Pat Rogers (EAG Tactical), "Sully" Sullivan (Defensive Edge), John Krupa (Spartan Tactical Training Group, class top individual combined skills shooter), Frank Sharp (Fortress Defense), Steve Tarani and classes from numerous other regional and local instructors on firearms and defense topics as diverse as exhibition shooting (shooting trap with a rifle among other fun stuff), defensive knife, speed skills and first aid. United States Rifle Association Certified Instructor, Appleseed Intructor (in training), NRA Certified Rifle, Pistol and Personal Protection in the Home instructor. Teaches primarily with GSL Defense Training, but does 100% volunteer work for USRA, RWVA and the longest-running NRA Youth Shooting Camp in the USA, recently promoted to running the pistol line there.
Married to guns and firearms training, and enjoys photography, flashlights, amateur radio as hobbies.  Shares the home with three furry ferrets and a delightful woman who could do better than John.  Terribly unlucky, John has tragically lost most of his guns and ammo in a series of boating accidents.
Top
Frank Wright, Vice President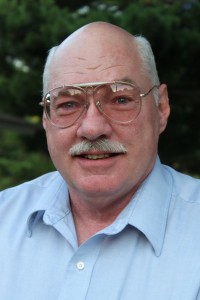 A product of Missouri.  US Army Corps of Engineers family, grew up in rural northeastern Missouri and a series of locks and dams on the Mississippi River.
Quincy St. High School, BS from Culver Stockton College in Law Enforcement Administration.  BoG BA from Western Illinois, Juris Doctor from University of Missouri – Columbia.  Worked Quincy PD for eight years in patrol.  Department Training Officer, Asst. to Chief, then 21 years as FBI Special Agent / Attorney, specializing in Gen. Police Instructor, Legal Instructor, SWAT (when younger with hair and muscles), Training Coordinator, Infrastructure Protection, Terrorism, Foreign Counter-Intelligence, Applicant Coordinator, Divisional Security Officer, National Academy Coordinator, Profiling Coordinator for National Center for Analysis / Violent Crime, Firearms Instructor.
Got his first rifle for Christmas at age 7, hunting at 8, shotgun by 12, .30-06 & reloading since 16.  Earned Distinguished Expert (.22) at around 14.  Have been shooting most weeks since high school rifle team.  Highest yearly round count, 50-75k (courtesy of your .gov).  First, and most endearing love, good .22 rifles. Currently also enjoy bullet casting.
Top
Larry Shurbet
Larry is Treasurer of Champaign County Rifle Assn / GunsSaveLife.com. Larry grew up in the foothills of the Arbuckle Mountains in South Central Oklahoma. Like most of us, he was provided with great role-models via his parents, grandparents, school teachers and church mentors as he learned compassion, honor, commitment and sacrifice as many of them had lived and experienced as far back as at least the Revolutionary War, Spanish American War, WWI, The American Depression, WWII, Korea, Vietnam, Desert Storm, etc.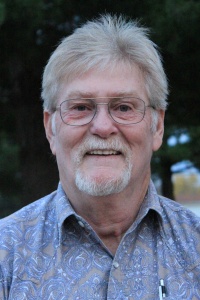 Larry loves guns and was indoctrinated to guns pretty early. At about age 6 he received his first BB gun and at about age 8 his first 22 cal. rifle. Larry's dad taught him about gun safety, shooting, hunting, fishing and the outdoors; he taught him to work hard, play hard, be honest and make good choices. Also, Larry's dad had honorably served our Country while in the U.S. Army in Europe during WW II.
After Larry graduated High School, he attended college and worked. During Vietnam Era, Larry joined the U.S. Air Force. In his training shooting firearms, he scored expert on marksmanship and served in Personnel, Personal Affairs, Security Police Specialist and Special Operations; honorably discharged, Larry returned to Rantoul area to wed his wife Joan. Larry and his lovely bride Joan have been happily married over 38 years. They have been blessed to have a beautiful daughter, son-in-law and three grandson's.
Larry, attended Parkland, the University of Illinois, graduated from Eastern IL University. Larry was employed by IL Dept. of Corrections; Managed Developmental Services Center; and owned Home Health Care Companies in East Central IL and Southern IN.
Larry invests his time in Christian faith, family, friends and activities. In addition to being Treasurer of CCRA/GunsSaveLife.com and overseeing receivables and payables, he helps to recruit and maintain memberships, and coordinates other efforts as needed. He is a Member of Danville Rifle & Pistol Club, DeWitt County Sportsmans Club, IL St. Rifle Assn, Foosland Sportsmans Club, N.R.A., and a member of St. Joseph Sportsman Club. Larry is a Master Mason, a Board Member of Thomasboro Grade School, and previously coordinated Thomasboro Neighborhood Watch Program and Special Projects.
Larrys spends makes time to shoot firearms and helping to indoctrinate new shooters interested in shooting about safe handling firearms, knowing their firearms and shooting them safely and correctly.
Top
David Pike, Immediate Past President.
David Pike is currently president and owner of Agricultural Information Research Service Inc, an independent crop consulting service after 8 years of experience as an extension specialist at the University of Illinois. He received his Ph.D. in Weed Science from the University of Illinois in 1989. From 1970 to 1978 he served in the United States Air Force with two overseas tours.
Dr Pike's interests include firearms, amateur radio, gardening, economics, wood working, engine mechanics, and just about anything else that will keep him busy.  He has been a Scoutmaster for the BSA for 4 different troops and often works with youth groups.  He has a wife and 5 grown sons. His latest interest is reloading handgun ammo.
Top
Directors
Roger Dorsett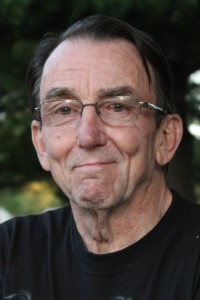 A nationally semi-famous Ruger aficionado, former gun dealer and area gun show fixture nicknamed "Roger Ruger", he's now retired from his day job as a furniture and upholstery craftsman but nowhere near retired from his love of firearms – especially Rugers.  Known in show circles not only from his decades-long presence, but also for his magnificent Ruger display (which he built from scratch) that's won about every award given at the national shows.  Extremely active in Guns Save Life (former president), the Illini Country Friends of NRA, Ruger Collector's Association and others.  Married to wife Priscilla and loves to dote on his kids and grandkids.
John Gahm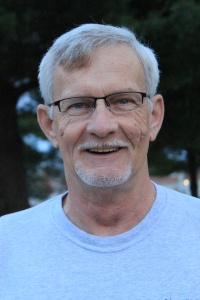 Raised near Pontiac, John's first memories of guns is going along with his Dad and Grandpa while Phesant hunting.  John has great memories of learning to shoot hedge apples with Grandpa's 12 gauge double barrel shotgun but what hooked him was the single shot .22 rifle at Boy Scout Camp.
John graduated from Saunemin High School 1971. Enjoyed a 35 year career in construction, spending the last 12 of those years traveling all over the U.S.A. as a Superintendent/Project Manger. He was a Reserve Deputy Sheriff with Livingston County and volunteer Firefighter/EMT for 25 years, serving as Fire chief in Saunemin for 11 years.
John is President of Vermillion Players Theatre organization in Pontiac and helps with running lights, building sets, and can be found onstage occasionally. Other interests besides shooting include his double yellow headed Amazon parrot Casey, his cat Mufassa, and his reef aquarium.
As a newest member of the GSL board, he wants to continue spreading the important message of our rights as gun owners.
Lou McClellan
Born and raised in Urbana. His first "real" job was as a staff photographer for the Champaign-Urbana Courier covering the anti-war demonstrations locally while attending the University of Illinois.  Later he earned an M.S. in Journalism.  Today he specializes in Portrait and Commercial Photography with Jerry Thompson at Thompson-McClellan Commercial Photographers.  He lives in Champaign with his wife, Anni and daughter, Kylian.  His hobbies include making knives and wooden bows.
John Naese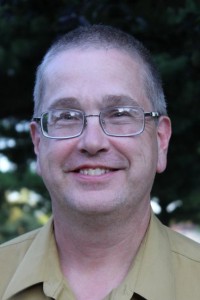 Born and raised on a farm in Kankakee, IL.  Concordia College teaching degree in History.   Taught for a few years then joined Champaign County Probation ever since, today working as juvenile detention officer.  Masters in History from Eastern IL University, married, two kids, one book "Fifty Things You Didn't Learn in School – But Should Have."   Founding member of GSL's predecessor organization, NRA Rifle, Pistol and Personal Protection instructor, Appleseed instructor (shoot boss).  Teaches either Appleseed or GSL Defense Training coursework.  Editor of GunNews, writer and columnist at the News-Gazette for several years, and currently heads up the Burma-Shave style sign committee for GSL.
Dean Rothermel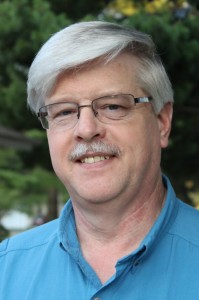 Peter Wheeler
Born in Connecticut, started out as a private investigator / celebrity bodyguard, dabbled in the financial market, then started a series of companies in the automotive maintenance field, of both conventional equipment and new, cutting-edge processes. Retired in 1992 and went back and got his bachelor's in philosophy.  In addition to guns, he loves advanced motorsport technology (building (and racing) racing vehicles), aerodynamics, commercial flying and of course, all things that go boom. He enjoys his life with his saintly wife and his boy genius son. They enjoy their family pets, a 118 lb Rottweiler and a mutt.